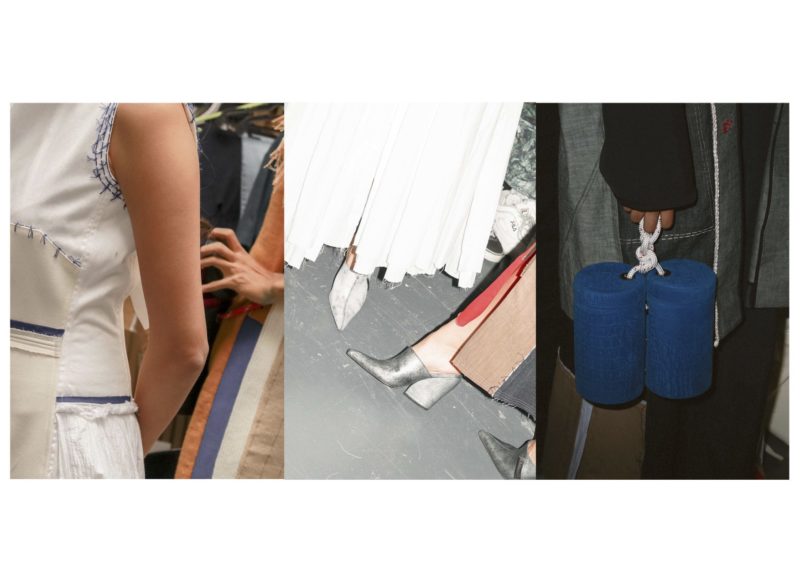 When Seph Bagasao first came into the local fashion scene in 2016, the year he founded luxury ready-to-wear label BAGASÁO, it seemed clear he was going to leave his mark in the industry. His distinct, gender-fluid design sensibilities, which are simultaneously subtle yet imposing, and presents a contrasting feeling of nostalgia and modernity, has quickly caught the attention of fashion connoisseurs since its debut. Not only does the brand bring ingenuity through its designs—functionality and craftsmanship are also taken into account. What's more, the brand is driven by an ethical production chain. With sustainability in mind, the label promises, "Efforts are continually made to conduct low-impact manufacturing, inching season per season to a completely sustainable production, clothes are not treated as disposable commodity but something to cherish, to connect with, and to wear over and over for years."
We are among those who have followed BAGASÁO's growth, and we can see that the label has come a long way. Browsing through the lookbook, it becomes apparent that their latest collection, entitled Transcendence, signifies a natural progression to the brand's identity. "This collection reads like a continuation of a story, because it is. It's doing away with seasonal framework for a stronger and more cohesive storytelling," the label revealed in a statement. "It's about looking at the brand's DNA and crafting pieces that build a clearer image of what the house stands for."
Remaining true to their core values of sustainability, impeccable craftsmanship, and subtlety, BAGASÁO's Fall/Winter 2019 collection is all about playing with the house's signature touches while still managing to create something new and fresh. The brand's trademark muted tones—beiges, creams, and camels—with pops of color, like primary red and electric blue remain. And again, the play on contrasts is recognizable: All pieces are structured and raw; strong and soft. The various textures of select fabrics and a deliberate irregularity give the pieces a quiet edge.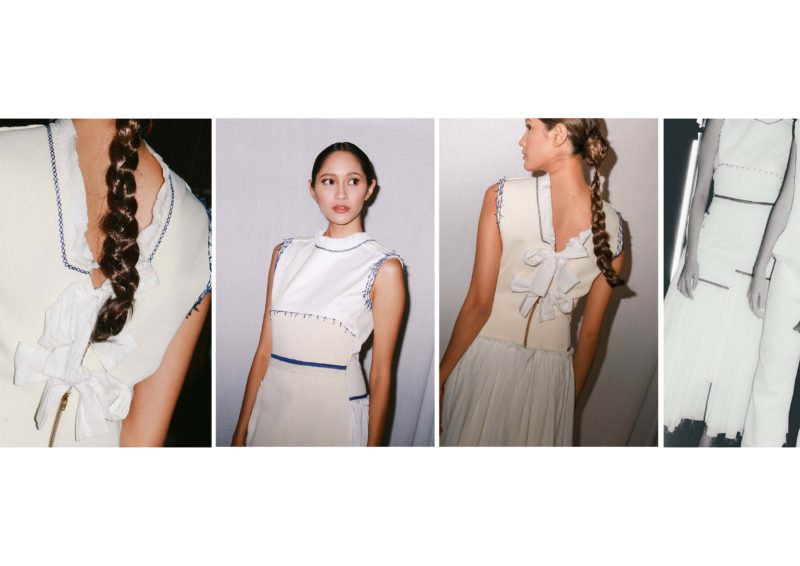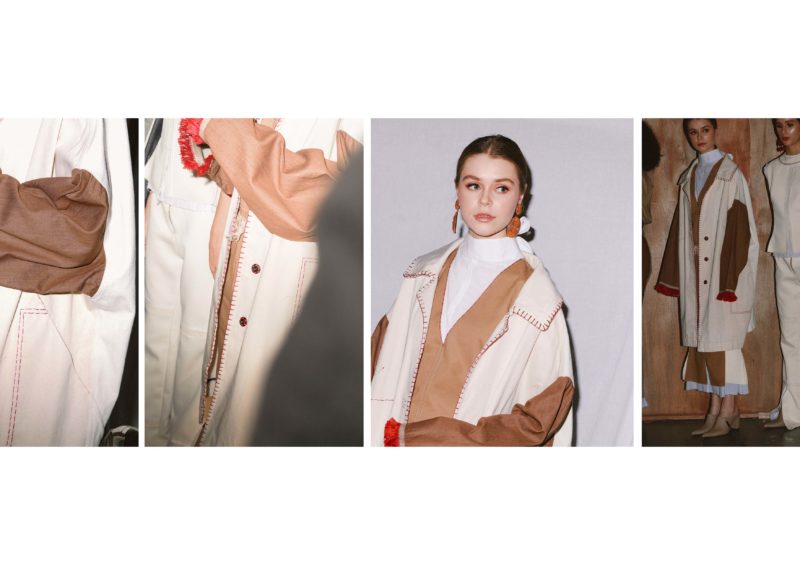 Known also for his knitwear pieces, Seph further proved his technical expertise by experimenting with different color stories, incorporating statement fringe, adding patchwork effects, and draping when constructing the knit pieces. Meanwhile, he elevates raw denim with decorative stitching rendered in experimental patterns. "It is pieces treated with couture techniques but would have no problem integrating into everyday looks," BAGASÁO claims.
Explaining the inspiration behind this collection, the brand shares, "This particular collection is a coming together of artistic references ranging from the colors of Varanasi to the studied playfulness of Taylor Anton White's work." As you would expect, the process behind it was no child's play. Seph particularly shared his struggles in keeping the integrity of the brand. "We are in a constant cycle of product development but there were just some pieces that I had to cancel a day before our show because it just did not feel right. My decisions are based on my taste, instinct and vision, if a piece does not equally speak about them then it's not going out," he said.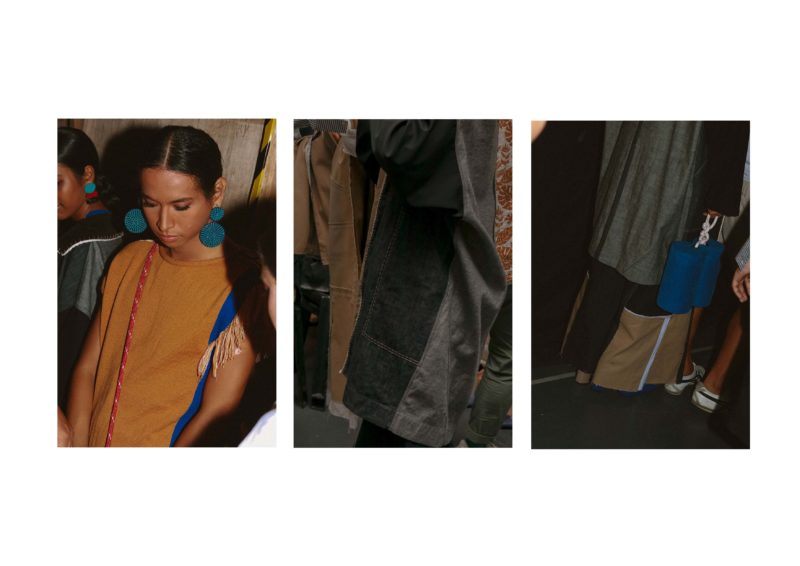 Beyond knitwear and denim, BAGASÁO collaborates with The Fore to create modular and versatile bags cut from premium leather. Seph shared with us how this partnership came about. "Even before I met Kim, I already admired everything she's about. How she remained low-key with all the things around her has always amazed me," he said. He then revealed that Kim's purchase of two of his bags (he jokingly stressed: "without asking for a discount, which is rare because most of the time in our culture when the designer is in front of you, you can be like a walking discount sign.") was where it all began. "That's where the conversation started. A few weeks after, I get a message about a project that brought us to this collaboration." Considering it's his very first collaboration, he's fortunate it proved to be nothing but "a great experience [and] an enriching journey."
"When I work I consult with people I truly trust but most of the time I am used to working by myself during the process of creation," he said. "The process has pushed me more in a positive way. She was very involved in every process from initial meeting to the leather sourcing to the final photos of every piece." He also shared his admiration for the brand. "The Fore is about understanding what the industry needs especially the young brands and this is her reply to the need. A healthy community that pushes the industry."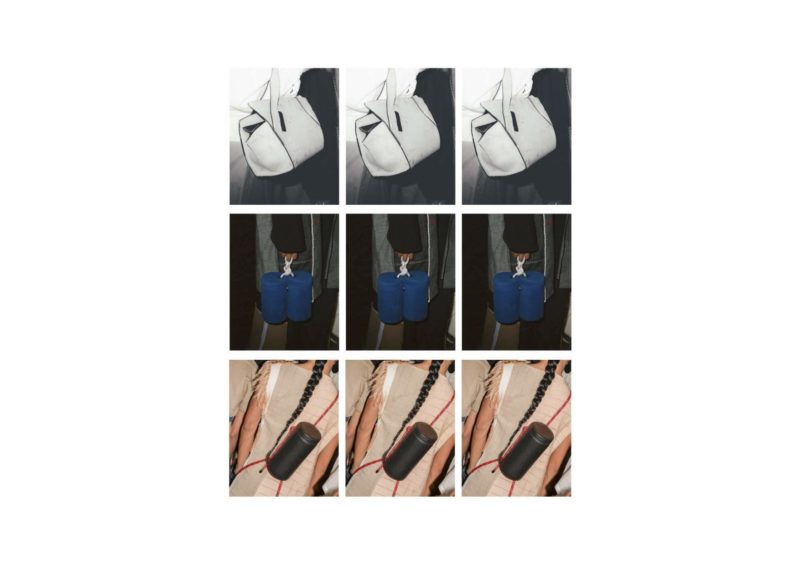 When asked about his muse for this collection, Seph gave us a few choice words to describe them:  "Substance, purpose, learned, free spirit, independent, and quiet power." Yup, that sounds about right.
Photos courtesy of Bagasao Studios
For the latest in culture, fashion, beauty, and celebrities, subscribe to our weekly newsletter here  
Follow Preen on Facebook, Instagram, Twitter, YouTube, and Viber
Related stories:
Seph Bagasao, Renz Reyes, and Ched Studio showcased their collection for SS19
Filipino designer Seph Bagasao mixes denim and knit for Amazon Fashion Week
Trust us, these fashion events are where you want to be this weekend
These local designers are getting ready for a big trunkshow this week