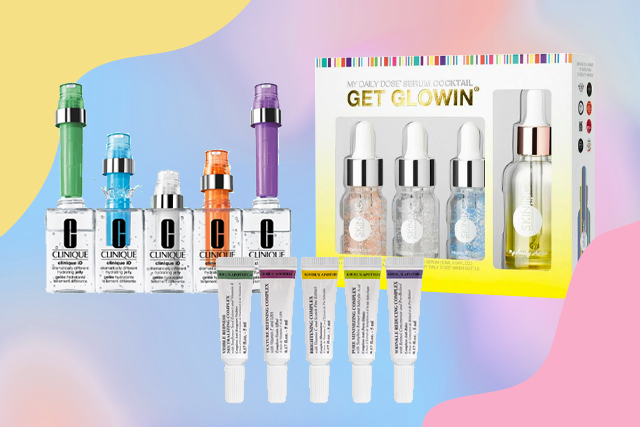 Reality is, we are a diverse group of people. Thankfully, today's society is becoming more aware of this. So it's only fitting that the one-size-fits-all approach is a concept that's increasingly being questioned–even in beauty. One key progress we see is how we now have a wider range of options, for instance, in terms of makeup shades. Another answer is the rise of the bespoke or personalized beauty trend.
Yup, it exists—about time, too. Personally, it took me years to find the products that best suit my skin type. And I know I'm not alone in this. Dermatologist Emily Wise told Allure, "My patients tell me all the time that they waste hundreds of dollars on skin-care purchases that turn out to exacerbate their problems rather than help them." She pointed out, "Everyone has skin that is unique, so why should all of those people be using the same cleansers and moisturizers?" Why indeed. Like another dermatologist, Dendy Engelman, told the publication, "We customize everything in our life from our style to our diet — the same should be applied to skin care."
Both agree that "personalizing the approach [gives] everyone something that helps their individual needs." So in case you're still in search of that perfect product, we highly suggest you check out some of these brands that offer ones that are tailor-fit to your needs—just like how you like 'em.
Clinique iD
https://www.instagram.com/p/Bvf_VSmgsmY/
From Clinique comes this new product which has garnered rave reviews. So here's how you use it: First you choose either Hydrating Jelly, Moisturizing Lotion, or the Oil-Control Gel as your hydrating base. Then, you mix in one of the five different cartridges according to your specific skin concern. Don't worry, the brand's Clinical Reality questionnaire will guide you through the process.
Kiehl's Apothecary Preparations
Inspired by the brand's roots of over 160 years of apothecary expertise, Kiehl's introduced their personalized service aptly called Apothecary Preparations. According to the site, "It has tailor-made facial concentrates to address unique skin concerns." What's great about this is the one-on-one consultation they offer. Basically, they will blend a formula based on the analysis of your skin by a customer representative whom you can discuss your skin concerns with. Oh, and the bottle with your name on it is definitely a cool finishing touch. Unfortunately, it's only available at select boutiques abroad for now.
Neutrogena MaskiD
This one's not yet available but certainly one to watch out for. The Neutrogena Mask iD is "the first and only personalized micro-3D printed face mask delivered right to your door," the brand claims. "Using micro 3-D-printing, we can actually get your exact eye alignment, your nose, your mouth, how high [your] forehead is," explains Michael Southall, research director and global lead of beauty tech at Neutrogena. Then with the help of an app, "it will be formulated with concern-specific ingredients on different areas of your face—all decided by you," Allure reveals. Nope, not sorcery!
Skin Inc. Get Glowin' Custom Blended Serum
Award-winning beauty brand Skin Inc is known for their infusion of the latest technology from Japan with in-depth research on what the skin really needs. They have released many innovative products which can be customized according to your skin type, including  the Get Glowin' Custom Blended Serum. It features a cocktail of encapsulated vitamin A, chlorella, and hyaluronic acid which target dull, and uneven ares of your skin, as well as dark circles.
Lab-i Lipstick Design Studio
This one is all about your lips. Lab-i is the first of its kind here in our country. The experience store is inspired by the founder, Eleanor Leung's love for lipstick and the pursuit of that perfect shade. "I own hundreds and hundreds of lipsticks, and at 64 years old today, I still have to find the perfect color, and I think that's what everyone wants. Together with my partner, we wanted to create our own lipstick using natural botanicals and organic ingredients," she told ABS-CBN News. She further stressed that their shades are  "targeted mainly for the Asian complexion."
The process starts with the customer finding the right undertone, then choosing the right shade.  Once that's done, you can either have them make it for you can make your own lipstick, with guided step by step instructions. The process covers mixing pigments, adding and melting wax, choosing the lipstick's scent, and even molding and packaging. (Tip: You can bring old ones, which they can sanitize and fill for you.)
Art by Tricia Guevara
For the latest in culture, fashion, beauty, and celebrities, subscribe to our weekly newsletter here  
Follow Preen on Facebook, Instagram, Twitter, YouTube, and Viber
Related stories:
Digging through the clearance: Get beauty vlogger-approved products for less
Bubblewrap is the game-changing beauty product from Glossier
Move over K-beauty, Australian brands are the next big thing
Get your next beauty buy from these local labels founded by girl bosses