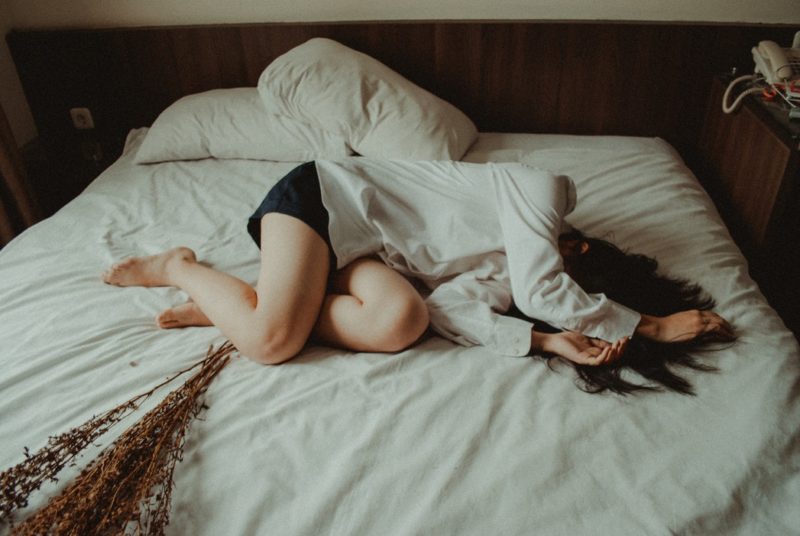 While it's true the discussion around depression is more open now, there's still much we need to tackle. According to Dr. Robert Buenaventura, a psychiatrist with the UERM Hospital and a Life Fellow of the Philippine Psychiatric Association, depression is still largely underrecognized, underdiagnosed, and inadequately treated.
During a two-part talk at Fundacion Sanso titled "Love in the Time of Depression and Loss," Dr. Robert was kind enough to help us understand the signs of depression and what one can do or say to support a loved one suffering from it.
He cleared that depression is a common condition, but it is treatable with a good prognosis.  Risk factors include prior history of depression, family history of depression, comorbid medical illness, alcohol or substance abuse or misuse, and negative stressful life events.
Dr. Robert stressed that depression should be take seriously, especially because of its high association with suicide, claiming that "90 percent of all persons who attempt or died by suicide have a diagnosed mental disorder." He said, "Suicide is a medical emergency and therefore needs to be taken seriously and treated immediately," adding it can consist of either thoughts alone or combined with acts. He noted that it could be triggered by one or the combination of the following factors: Availability of means, family or friend history of suicide, history of childhood abuse, poor impulse control, exposure to recent news stories or movies about suicide, as well as lack of social support.
In case you know someone afflicted with this condition, read on.
How do you know if your loved one has depression
According to Dr. Robert, depression "is a normal human emotion." However, it becomes clinically significant when : 1) It becomes pervasive, meaning it lasts for months, even years; 2) it impairs usual function, meaning the person has difficulty doing normal activities, even something as basic as taking care of his or her personal hygiene; and 3) it occurs with other pathological manifestations such as change in sleep pattern (usually the person becomes an insomniac, though some become hypersomniac), and changes in appetite (while the usual symptom is loss of appetite, for some, the opposite happens and there is increased appetite).  Restlessness and sluggishness, as well as fatigue or lethargy are also common symptoms. Moreover, suicidal persons often have a feeling of guilt or worthlessness and has inability to concentrate on their usual tasks.
However, It is also important to note that so called "high-functioning depression" exists. Dr. Robert cites how, for instance, depressed moms still function in order to appear strong to their children. In this case, "masking" the depressed mood become a pervasive act.  He says while the condition is harder to notice for "high-functioning" depressives, the key is to really pay attention. If you know this person really well, he said you'll know that something is different. For instance, he or she may appear well, but is not eating well. Or, the person may be focusing on one thing too much—like their work—regardless of how other aspects of their lives are being negatively affected.  
How to deal with a loved one's depression
Dr. Robert assures, "There are ways to relieve depressive symptoms and prevent future episode and suicide." Standard treatments include psychotherapy or counseling, medications, combination therapy, non-medical approaches like exercise, and family support. For the last part, remember that "family" isn't necessarily restricted to one's biological family.
If we're talking about a loved one who is suicidal, immediate assessment is needed. "If feasible, it's best to refer them to confinement or hospitalization," Dr. Robert said. Your presence is critical,so it's best to keep them in close watch, preferably round-the-clock. The important thing is to never leave the person alone.
Dr. Robert also said, "Previous suicide attempts are the best indicator that a patient is at increased risk of suicide." Adding, "Risk of second attempt is highest within three months of the first attempt." So make sure the suicidal person's environment is safe. Keep potentially harmful objects away, and remain calm and in control while staying with the person.
In case treatment is not possible, psychological intervention or first-aid can be applied. This mainly requires "Reflective Listening." To do this, Dr. Robert has some advice: Listen more than you speak, act with confidence, don't argue, use body language that is open, and express empathy.  Dr. Robert also stressed that "talking about suicide will NOT make the person more suicidal." He said that actually to most, opening up is a cathartic experience. Because of stigma, most are afraid to talk about it and often keep it to themselves. So when they finally do, they are often relieved —of course, how you respond is a big factor. Dr. Robert suggests you make sure to limit questions to gathering relevant information, not gossip, and stay non-judgmental. He also stressed it's better to be as honest as  possible. Essentially, he said you should restrain from giving that person false hope. He added it's also important you use supportive and encouraging comments like "Concerned ako sa kalagayan mo," "Hindi kita pababayaang saktan ang sarili mo," and "Andito ako para sa'yo."
Dr. Robert also emphasized that it is crucial you affirm to the person that they have control over their thoughts, and it's best if you "focus on the patient's importance in the lives of the people they care about."
What NOT to do
Meanwhile, there are some statements Dr. Robert said you must absolutely abstain from saying to a person who has opened up about his or her suicidal thoughts. Saying "It's all in the mind," "Nagdadrama ka lang," "My god, you are really crazy," and "Lakasan mo ang loob mo" are just some that dismisses the person's condition. Urging or challenging them with statements such as "Tignan ko kung kaya mo talaga," or "Siguro hindi mo talaga gagawin" are also a big no-no. So are things that are meant to make them feel worse like "Kasalanan yan."
Instead, encourage treatment and referral and give assurance that help is available. Tell him or her, "Tutulungan ka namin," and "Nagagamot ang depression" and contact a doctor or mental health professional as soon as possible.
***
If you or a loved one is depressed, here are numbers you can contact for help:
Hopeline: 804-HOPE or 0917-558-HOPE (4673)
Crisis line by In Touch: +632 893 7603 or + 63 917 800 1123 or +63 922 893 8944
National Center for Mental Health 0917-899-USAP (8272) and 989-USAP
Photo courtesy of Unsplash
For the latest in culture, fashion, beauty, and celebrities, subscribe to our weekly newsletter here  
Follow Preen on Facebook, Instagram, Twitter, YouTube, and Viber
Related stories:
Kiana Valenciano opens up about her battle with depression
Women and mental health: Why you need to stop calling us "psychos"
Movies about mental health: Did they do it right?
The real impact of dismissing mental health disorders