Another month, another Kim K. cover.
This time, Kim steps out of the usual fashion and celebrity glossies to be the muse of music and culture bedrock, Rolling Stone.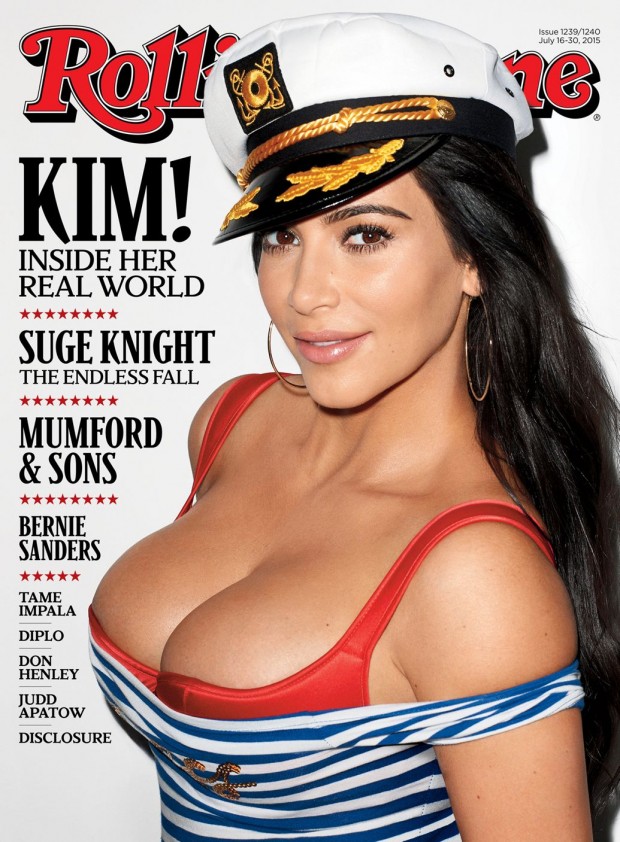 Shot by Terry Richardson, it's signature Kim all over—showing off an ample bosom, a come-hither smile, and a sailor hat for that much needed kitsch factor.
The accompanying interview covers details of the controversial moments in Kim's life including discovering who leaked that infamous sex tape, accidentally walking in to her stepfather, then Bruce Jenner, wearing a dress, and how Kanye was actually the one who introduced her to runway clothing.
She shares, "The makeover Kanye has given me is amazing." She also dishes on getting married at 20, rolling with Paris Hilton, and living with O.J. Simpson when the athlete sought refuge amid the infamous murder trial for which Kim's father, Robert Kardashian was part of the legal team.
More insider secrets are in the teaser interview, which includes Kim declaring, "I think you would call me a feminist."
[Rolling Stone]
Photos courtesy of Rolling Stone