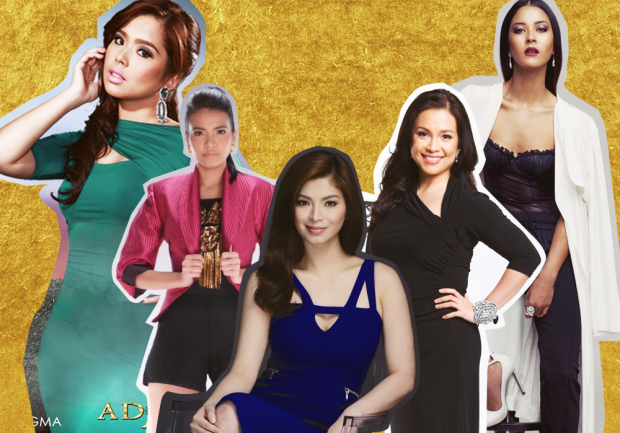 Dear country, we've had enough of our female celebrities' love lives and their sponsored #OOTDs.
Or maybe that's because we're used to hearing about opinions of foreign actresses on heavier topics—whether they be

gender equality

,

nudity

,

sexism, feminism, or racism

—that the lack of social criticism from

local celebrities

 is something we've come to crave.
Thankfully, amid the noise of dating controversies and silence of much needed thought, these Filipino female public figures want you to know what they think about current issues. What you think of them often doesn't matter.
Lea Salonga
The Tony award-winning The Voice judge loves to dabble in critical judgments a.k.a. the reality check we need the most.
While her Independence Day tweet burst everybody's #PinoyPride bubble, it was the truth we had to hear.
Our country is not yet debt-free, poverty-free, crime-free, or corruption-free. So what are we free from exactly and why do we celebrate it?

— Lea Salonga (@MsLeaSalonga) June 11, 2015
She wards off petty haters by putting—and burning—them in their rightful place. Now, would you leave any crap on Lea's territory? We don't think so.
Bianca Gonzalez-Intal's 44,700+ tweets are a mix of thank-you tweets to fans, multiple retweets, and her thoughts on current political affairs.
While she's quick to explain herself to her 4.2 million followers (and anonymous bashers), Bianca usually doesn't back down from her carefully crafted—often diplomatic—statements.
Throwback to the Pacquiao vs. Mayweather fight last May, Bianca reacts to the homophobic remarks that flooded #PacMay:
Puzzled by those throwing "gay" insults. Uhm, 2015 reality check, how is calling someone gay an insult. — Bianca Gonzalez (@iamsuperbianca) May 3, 2015
We see what you did there, Bianca. Classy.  
Angel Locsin broke the silence of most of her peers (Bianca and Rhian Ramos obviously not included) when she took a screenshot of a message of Fr. Martin James, SJ that was LGBT-related.
Following the US' monumental legalization of gay marriage, the post proves timely: He talks of how love knows no discrimination and apparently, she thought the same.
The primetime actress got flak for simply posting—her personal statement nowhere to be found!—and in turn, she shot back with a stance that got haters to shut up.
When Pol Medina's comic strip caused a stir among convent-educated girls—for the supposed misrepresentation—#TeamPreenPH girl Saab Magalona took it upon herself to speak up on the topic when no one else knew what was wrong.
Celebrities exist for a reason. Apart from their commercial purposes, stars, whether they like it or not, are public figures that hold a substantial amount of influence over the masses' opinion. Given our showbiz-obsessed culture, celebrities here have all the more reason to assume the position of pseudo-political figures in times when our own politicians could hardly inspire a nation. They don't even need to master Emma Watson speak. No definitive opinions or theories are needed—just a tweet to get more important topics rolling, with or without all the haterade.
Who else do you think should've been here?