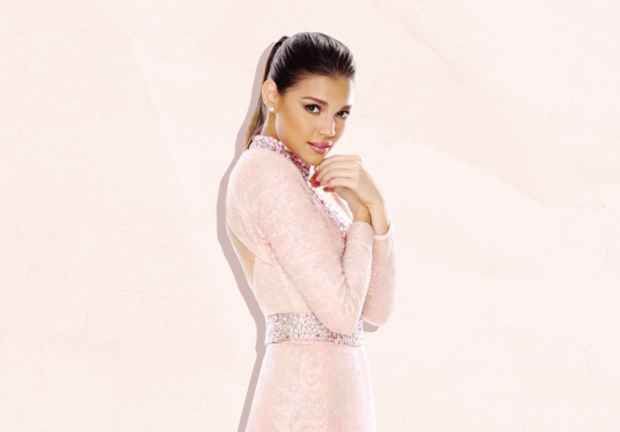 A lot of things caught my attention these past few days. There was the cover of Miley Cyrus for Paper, Lady Gaga's op-ed piece for Billboard, Andrej Pejic's new endorsement for Make Up For Ever, among many other things. However, here on our local shores, one thing really stood out for me: a small article stating Rhian Ramos' stand on same-sex relationships. "It's not a sin to be involved in a same sex relationship. It's more a sin to judge and discriminate these people," says the #TeamPreen Girl. It was a small piece stating how she doesn't see anything wrong with it and how we should show understanding and respect for those in the LGBT community. No fuss, no fanfare. It was a just a plain and simple quote from the primetime star.
There are several reasons why this story caught my attention. First is how simple it seemed compared to how progressive the rest of the world is today. Ireland recently legalized same-sex marriage in their state, and last week we got to meet Caitlyn Jenner. Slowly, the world is moving forward with other issues that involve the LGBT community and yet here in the Philippines, we're still discussing whether or not it's a sin.
Second is how Rhian seems to be one of the very few cisgender celebrities who have spoken about the issue. Sure, it could be a publicity stunt to promote her show The Rich Man's Daughter on GMA 7 where she plays a lesbian. People might say that she has no choice but to be pro-LGBT because she's in a show that's geared towards them. And that's exactly the problem.
Why can't more straight celebrities speak up about these issues even though they are not connected to it through their careers? Perhaps no one is really asking them even when they want to talk about it. Is it something they are not allowed to engage in because of their managers? If so, what would be the reasons behind that decision?  Also, isn't it quite bothering that only a few members of the straight community in showbiz have used their influence to forward the cause?
It's also more disturbing when you list down the number of gay celebrities, from the usual flamboyant characters to transgenders, that are present on our TV screens today. Let's not even get started on how there is a much bigger LGBT community outside of showbiz, from our favorite hairdressers to those those at the top of the corporate food chain.
Everywhere we go, it's inescapable that certain members of our society are not given proper representation. Still, we are just dealing with primary questions when it concerns them. We are still miles away from the finish line but it seems like we haven't really decided if we will join the race.
I hope Rhian's statement starts a conversation, if not a revolution. If more cisgender artists start being more vocal about the rights of the gay community, they could at the very least wake up their fans. We're not forcing them to do something or to voice out opinions if they would rather not, but we can't deny celebrity influence in this country. If you look at how they drive the advertising for products they endorse, imagine how people's perspectives might change or broaden if their showbiz icons started talking about these issues. If non-members of the LGBT community talk about it, people would know that the LGBT cause is one that concerns everyone.
From there, we can start properly responding to the issues we're facing now. More celebrities should look around them and help out their peers who represent not a minority but rather, a marginalized majority of people whose call for equality is urgent and important even for people who are not part of the LGBT community.
I hope one day to read more headlines similar to Rhian's statements, but I really look forward to the day where I no longer have to read about them simply because it's a reality we've made normal.
Art by Dorothy Guya
Photo courtesy of Inquirer Entertainment