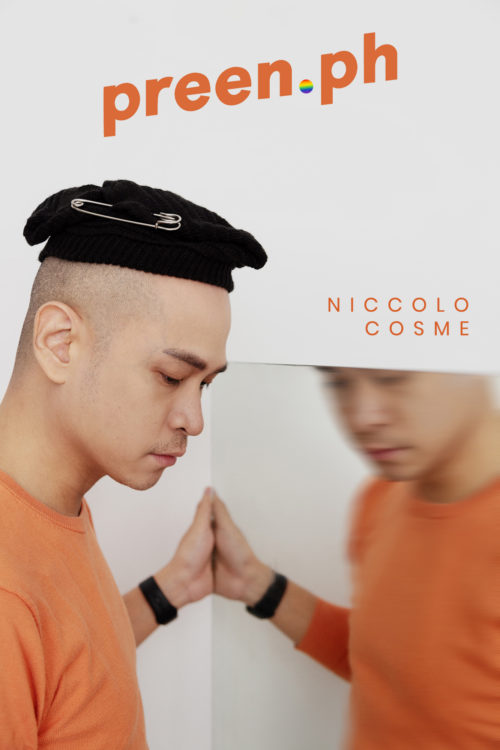 The iconic Pride rainbow represents the attributes and the beauty of the LGBTQ+ community; more than anything, it's a symbol of equality. On the last week of Pride Month, we wanted to tell the stories of six LGBTQ+ figures who, in their own ways, are living their truth and advocating for the rights of every Filipino—queer or not.
For the second part, we have Niccolo Cosme, representing the color orange (healing and friendship).
I recently finished the first season of Pose. If you haven't seen it, it's a show about people finding their own families after being disregarded. Aside from the diversity of the cast, it did a good job at emphasizing the importance of HIV testing and how "the plague" can happen to anyone.
READ MORE: Pose teaches us the importance of the family we choose
It's a real-life scenario. As of Jan. 2019, the Department of Health recorded a total of 63,278 reported cases of HIV since Jan. 1984. MSMs (men who have sex with men) and sex with males and females make up most of this demographic with 32,199 and 17,965 cases, respectively. What's even more concerning is that the demographic is now becoming younger as years pass.
Nobody understands this growing problem than photographer Niccolo Cosme, who is an HIV awareness advocate and founder of The Red Whistle. He's part of a team that spreads awareness on HIV/AIDS and educates people on safe sex, even though sometimes it can be difficult.
"We were supposed to do a #SaveSexy gamified event in a school which is like Amazing Race. We were cancelled at the last minute—like a day before. So we had to move our event to a basketball court. And then, we are also stopped from spreading condoms in another school on the same day," Niccolo tells us. "There was also one councilor. She said, 'Okay let's give out condoms but let's not give out lubes.' and we're like, 'Ma'am, our advocacy calls for safe sex practices by means of using condoms and lubes together. We want to highlight that condoms actually go together with lubes. It can't be separated.' She said, 'I'm not sure because my mom is strictly Catholic and she might not approve of the lubes.'"
The conversation on safe sex practices is hindered by conservatism. The government wants to address the rise in HIV/AIDS cases, but many people still refuse to educate the youth even on the simple use of condoms or sex ed. "Religion plays a huge part," Niccolo says. "I'm not going to say naman that all religious people are like that. We do have partners from the religious sector. But that's a really hard thing to go against because, in their mind, [the LGBTQ+ community] is going against God."
READ MORE: Netizens celebrate the enactment of the HIV/AIDS Policy Act
Niccolo continues that religion affects other rights the LGBTQ+ community is fighting for. One of them being the SOGIE Equality Bill, which he says, "[the government] thinks it's going to be a precursor to same-sex union, and they don't approve of it."
Based on what we're seeing now in the government, HIV/AIDS prevention is now given more attention because many legislators see it as a medical problem. That's good—it means the stigma surrounding it is slowly being broken down. But it also means that some officials have glossed over the LGBTQ+ rights written in the SOGIE Equality Bill, which will start from scratch in the next Congress.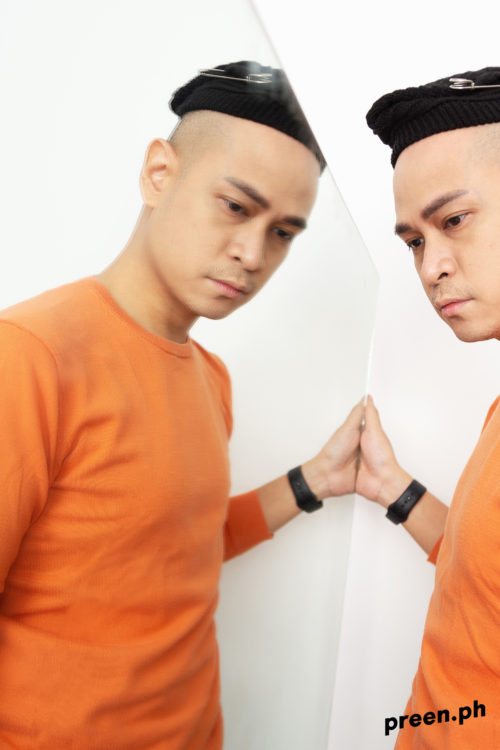 The Philippines is called gay-friendly, but there are still problems that need to be addressed—from health concerns to protecting them from discrimination. But the change will start with citizens truly accepting the community and becoming allies to the causes that affect them as human beings. Although, Niccolo acknowledges that it won't be an easy route, especially if we're talking about people with set religious beliefs, he is still hopeful.
"Behavior change will take some time and it's a continuous process of learning on how to deal with these things. Acceptance is when you love that person. When you agree with that person, when you embrace that person fully. I don't think we're on that level just yet here and I think as an ally, of course, we love [so we can] have acceptance," he says. 
Photos by Jack Alindahao
Styling by Tisha Ramirez
Makeup by Niccolo Cosme
Creative direction by Tricia Guevara and Nimu Muallam
Produced by Tricia Guevara
Assisted by Jacqueline Arias, Bea Del Rio, Lorraine Belamide, and Javier Lobregat
Special thanks to MAC Viva Glam, which is celebrating its 25th anniversary. This year, all proceeds of the VIVA GLAM II Lipstick, VIVA GLAM III Lipstick and the new, limited-edition 25th anniversary VIVA GLAM 25 Lipstick in the original VIVA GLAM I shade, will be donated to organizations supporting HIV/AIDS treatment.
For the latest in culture, fashion, beauty, and celebrities, subscribe to our weekly newsletter here  
Follow Preen on Facebook, Instagram, Twitter, YouTube, and Viber
Related stories:
This organization's new campaign is taking HIV/AIDS awareness to the youth
Pia Wurtzbach says getting tested for HIV/AIDS is a form of self-care
The status of LGBTQ+ rights in the Philippines so far
What you need to know about the pill that prevents HIV