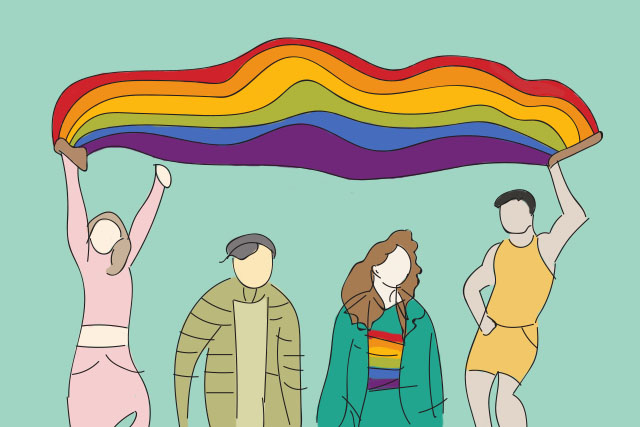 The Anti-Discrimination Bill, also known as the SOGIE Equality Bill, was passed at the House of Representatives on its final reading last year. While the support for the bill is immense, there are also those that are strongly against it. Sen. Tito Sotto even said that there's no chance the bill will be passed in the Senate before the 16th Congress ends on June 2019.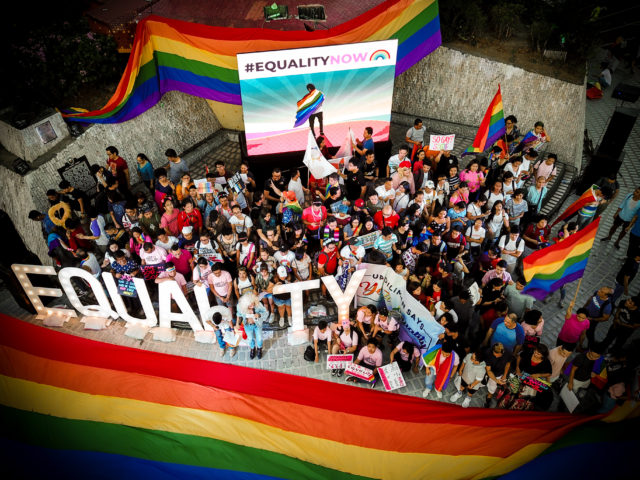 Last Saturday, LGBTQ+ advocates and allies gathered all over the country to show support to the SOGIE Bill's passage. We attended the one at People Power Monument and we heard what advocates had to say about the bill. They also debunked some of the wrong notions from critics. We listed them down below to show just how crucial this bill is to everyone, especially the LGBTQ+ community.
It affects religious beliefs?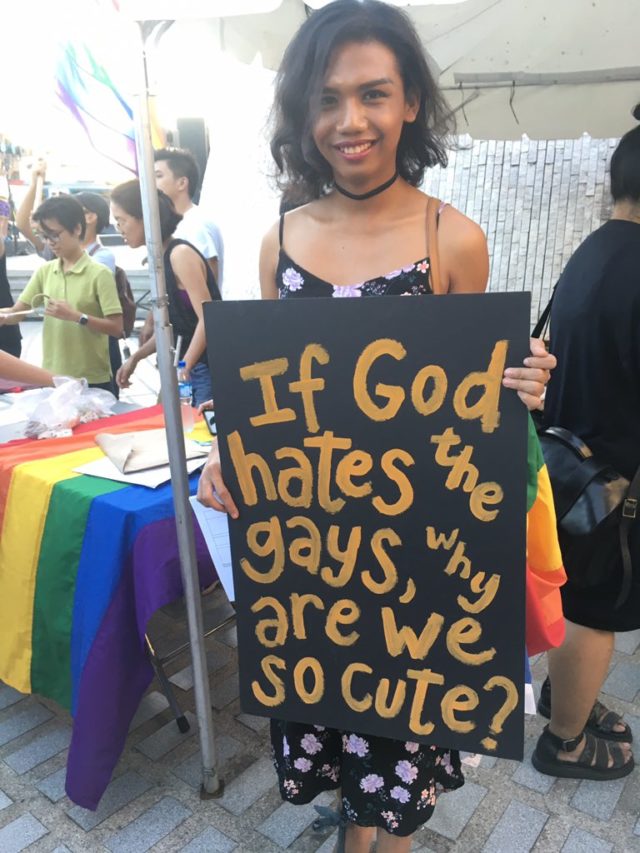 Church groups have staged protests against the SOGIE Equality Bill, saying that it "violates one's freedom to express his or her religious beliefs which is embedded in the Constitution." (They also had a sign that said "We respect LGBT, no need for SOGIE Bill." So confusing.)
But in reality, this bill won't hinder anyone's beliefs. It aims to protect people in the LGBTQ+ community from discrimination and hate crimes. "The best way is [to remind them] that God said, 'Love each other as I have loved you,' said Rye Manuzon of AKBAYAN Youth. "I know from that statement that people should welcome [the LGBTQ+ community] for who they are. Rather than following an old outdated message that they misquoted from the Bible."
No need for SOGIE Bill?
Yes, the Constitution does have laws that protect human rights. But there's no specific provision on criminalizing acts done against someone's sexual orientation and gender identity. One of the prime examples is the murder of Jennifer Laude. "I think the people who are skeptical about it don't really know what the bill's provisions are," said Tintin Lontoc of Metro Manila Pride. "There's no state-governed body that monitors all the attacks on LGBT people. It's disproportionate, and there are a lot of hate crimes against trans-people and kids who get kicked out of their schools and families because they've come out."
Once passed, discriminatory acts will be penalized with a fine of not less than P100,000 and not more than P500,000. This also includes imprisonment for one to six years.
The SOGIE Bill oppresses other people's rights?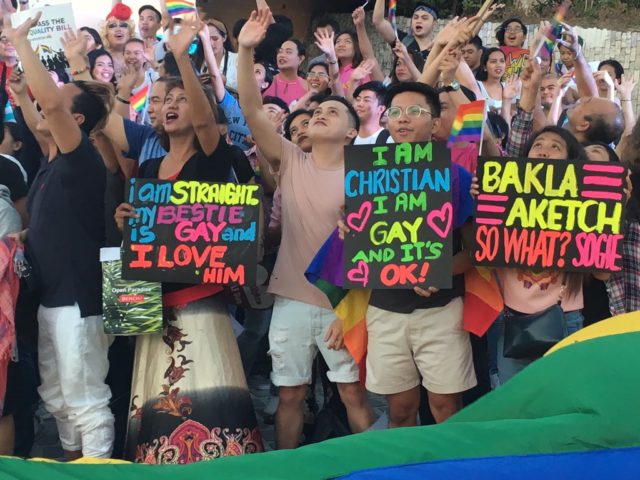 Sen. Joel Villanueva, who is one of the authors of the SOGIE Equality Bill, recently expressed his opposition on the bill. He said in a press release, "We just want to make sure that the bill does not cause harm to our rights to exercise our own beliefs without compromising the rights of others… We need an anti-discrimination law that will promote genuine equality—a measure that is concrete and holistic. We will never allow the suppression of people's rights to exercise their religious freedom or cultural beliefs."
The thing is that several people already have the privilege of protection and non-discrimination. How can you create a law that promotes equality when you think the SOGIE Equality Bill will harm the rights of others? As Kana Takahashi of UST Hiraya puts it, "Don't betray the LGBT+ community by feeding into the misinformation campaign of some groups. As an author of an anti-discrimination bill in the Senate, there's no sense to backbend on your promise."
Focuses only on same-sex marriage?
Many church groups seem dead-set on the idea that the SOGIE Equality Bill will only open doors to same-sex marriage. However, they seem to be missing the bigger picture like discrimination in the workplace and in society in general. "We demand the passage [of the SOGIE Bill] because we deserve and because LGBT rights are human rights," said Vince Liban of UP Babaylan. "There are people who don't get accepted in jobs because they have a different SOGIE from the typical heterosexual cisgender people."
Not saying that same-sex marriage shouldn't be allowed in the country. (It's still a long shot for our country, but we're free to dream and fight for it, right?) But it also shouldn't be used as the sole reason why you're not supporting a bill that protects our fellowmen.
Art by Faith Endaya
Follow Preen on Facebook, Instagram, Twitter, and Viber
Related stories:
How to Live the Values of Pride Month Every Single Day
Same-Sex Couples Will Get Benefits From the Expanded Maternity Leave Bill Too
Pia Wurtzbach Comes in Defense of the LGBT Community Amid Drug Bust Reports
Why Sen. Manny Pacquiao Should Extend Compassion to Transgenders