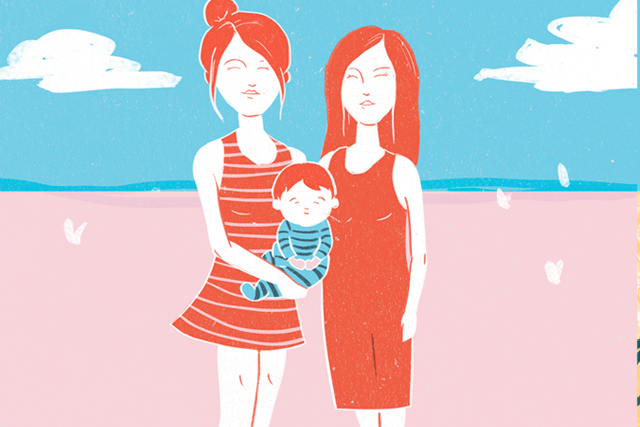 A year ago, the Expanded Maternity Leave Bill passed the final reading. This entails new mothers 120 days of paid leave so they can dedicate their time in taking care of their newborn baby. They can also transfer 30 days to their husband, partner, or close family member, and they'll get paid too.
While the bill still hasn't been passed into law because the House of Representatives has yet to pass their version, Sen. Risa Hontiveros is still fighting for all the moms and babies. Yesterday, we got to discuss parts of the EML Bill at the senator's office. One of the key takeaways from it is how the bill will benefit same-sex couples.
"The Expanded Maternity Leave Bill will indeed cover adoptive parents, especially same-sex couples who want to have children," Sen. Hontiveros said. The parents will have 30 days each to care for the child, regardless of their age. "This is a new member of the family, and we need to adjust—learn how to take care of him/her, let him/her get used to us as new parents," she said.
Sen. Hontiveros added that this will also be incorporated in the Anti-Discrimination Bill (also known as SOGIE Equality Bill) once it's passed into law. This is important because people will be educated and will hopefully be more respectful toward members of the LGBTQ+ community. This bill will also criminalize acts of hate against these people.
Since same-sex marriage is still not legal in the Philippines, live-in partners are still eligible under the Expanded Maternity Leave Bill. So it's a win-win for the parties involved.
Sen. Hontiveros hopes that the Expanded Maternity Leave Bill will be officially passed this Women's Month. It's only fitting, plus, it shouldn't take another year for this to get passed.
Art by Yayie Motos
Follow Preen on Facebook, Instagram, Twitter, and Viber
Related stories:
Moms Rejoice! Senate Passed 120 Day Expanded Maternity Leave Bill
Here's the Key to Eliminating Gender-Based Violence
Sen. Risa Hontiveros' 'Tres Marias' Bills Are What Every Woman Needs
How to Live the Values of Pride Month Every Single Day