Kim Kardashian finally gave in and let go of the name, Kimono. After much backlash and a letter from the mayor of Kyoto, she announced on Instagram that she'll release her shapewear line under a different name.
"Being an entrepreneur and my own boss has been one of the most rewarding challenges I've been blessed with in my life. What's made it possible for me after all of these years has been the direct line of communication with my fans and the public," Kim wrote. "I am always listening, learning and growing—I so appreciate the passion and varied perspectives that people bring to me. When I announced the name of my shapewear line, I did so with the best intentions in mind. My brands and products are built with inclusivity and diversity at their core and after careful thought and consideration, I will be launching my Solutionwear brand under a new name. I will be in touch soon. Thank you for your understanding and support always."
This move was praised by many fans, including Kim's peers in the entertainment industry. These include reactions from YouTubers Chloe Morello and Gabbie Hanna, actress Selma Blair, and even our own Isabelle Daza.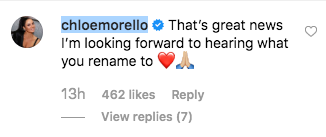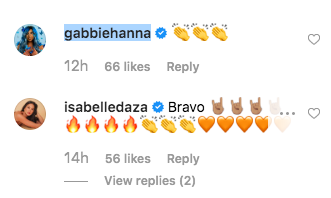 The reality TV star recently got backlash for appropriating the Japanese word, "kimono," and even filing a trademark patent for it. This angered many people, especially the Japanese, because she's trying to take ownership of a word while disregarding its history. One cited that Kim only chose the name because it had her name in the spelling.
READ MORE: Kim K is actually trying to trademark "kimono" for her products
Kim later released a statement to The New York Times, saying she has deep respect for Japanese culture and she understands the significance of the kimono. But at the time, she didn't say if she was dropping the name. Shortly after, Kyoto Mayor Daisaku Kadokawa posted a letter addressed to Kim and Kimono Intimates, Inc. where he asked her to reconsider the name. He also gave her a history lesson on the garment.
https://www.facebook.com/kadokawadaisaku/photos/a.722619441108370/2318978978139067/?type=3&__xts__%5B0%5D=68.ARBSMYPm9cQ-e_JHptcHZ46r8183Yp7d6b7z24ozzfK4q6n27_-1Gpu3pZLFsHw_597TsnA6Lh6LdngcbXPzG4pPKvmMXZmrzcrxbEEkzpzAmVHuFGYPm8JnnBEBBp5YqLDYylCOSZrtJPB9jQnqFaW0n6wZDIiHf77q4dsaOniiQBzHXzjDRYo-EWCF0EQW98OgZ-E2qn5EFfoXM378ztarzXIfS5q3zpg3I-7BHwN4e8V95PaWL4HXcsmRaE0otKiyqmNnDBu448i0ZXkBkUkeBIwVof3uNJHXoYWk5eKO5cpntPEC80Z0Hg1bsc521jJg_nUHJDeNJTDcNwDB2xu_OQ&__tn__=-R
Now that Kim's decided to drop "Kimono" (as she should), we're all waiting patiently for her shapewear line's new name. And we hope she's not appropriating a culture this time.
Photo courtesy of Kim Kardashian's Instagram account
For the latest in culture, fashion, beauty, and celebrities, subscribe to our weekly newsletter here  
Follow Preen on Facebook, Instagram, Twitter, YouTube, and Viber
Related stories:
Kim K is actually trying to trademark "kimono" for her products
When does inspiration turn into cultural appropriation?
Understanding why Duterte was asked to conclude his speech in Japan
Kim Kardashian shows how to politely ask someone to unblock you