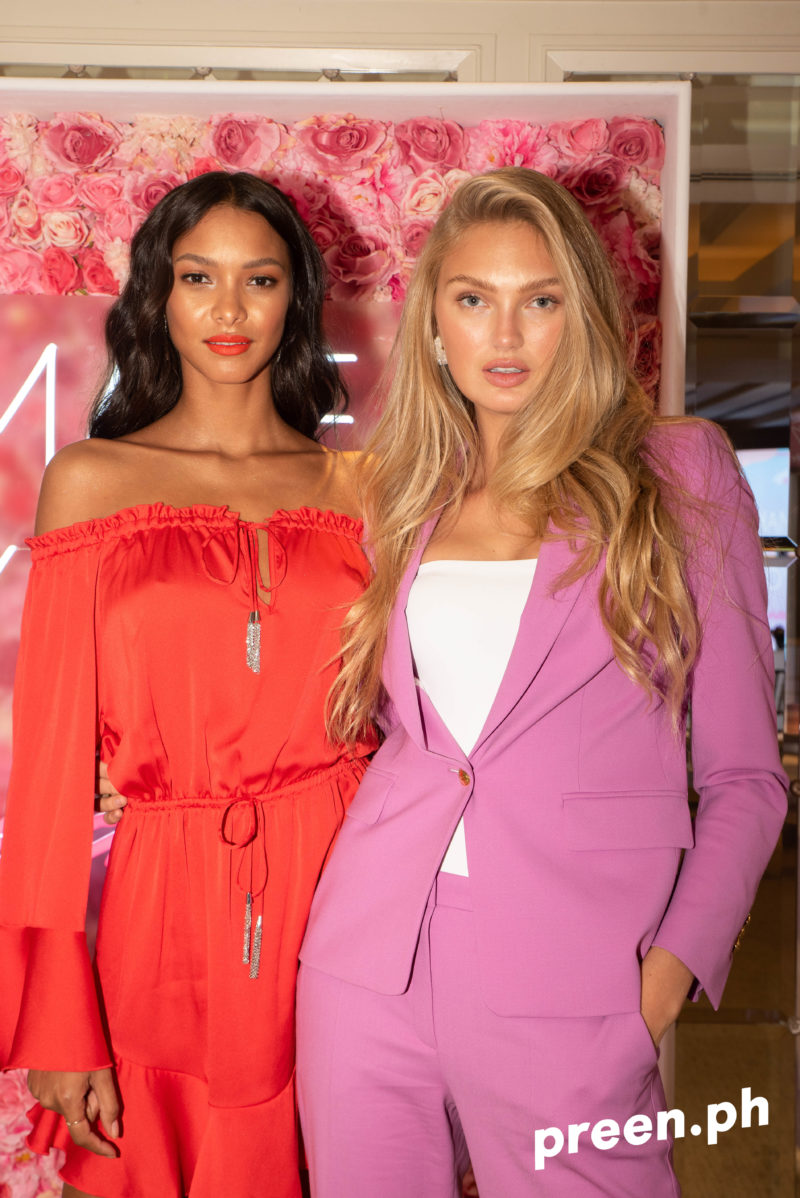 Making it in the modeling industry is a lot harder than most would think. There are certain milestones within that sphere some models aspire to accomplish. For instance, most would consider being a part of Victoria's Secret model lineup a dream. Just ask Kelsey Merritt. Obviously, we don't have an inkling of what the life of a VS model is like. But we got a glimpse when we sat down with models Romee Strijd and Lais Ribero for a quick chat. The two were in the country for the launch of Penshoppe's own beauty line, Beauty Pop, a two-year-in the making line which promises quality and affordability for Filipinas. 
According to Jeff Bascon, Vice President for Brand Management of Golden ABC Inc., Beauty Pop by Penshoppe's aim is to highlight users' natural beauty. "We recognize that everyone is beautiful. We want them to embrace that, and Beauty Pop by Penshoppe is made to accentuate that."
For its debut, Beauty Pop released a lipstick line composed of eighteen shades ranging from nudes, pinks and mauves, plums and wines, and corals and reds in two matte finishes, HydraMatte and LiteMatte. Each of them are formulated in Japan and milk chocolate-scented.
Romee and Lais are the ambassadors, and it seems they have enjoyed their short stay here in our country. We caught up with them to talk about skincare, mental health and what it takes to succeed.
Can you describe to us you're off duty model look?
R: When I'm not working, I prefer to have really natural makeup and jeans with a T shirt and biker boots. I always prefer to be comfortable because we wear high heels all the time.
L: It's very casual, because I think we are always [in] high heels and makeup. And, you know, we're normal people as well, we like to dress down and be casual. I'm always on my sweatpants, and comfortable [clothes].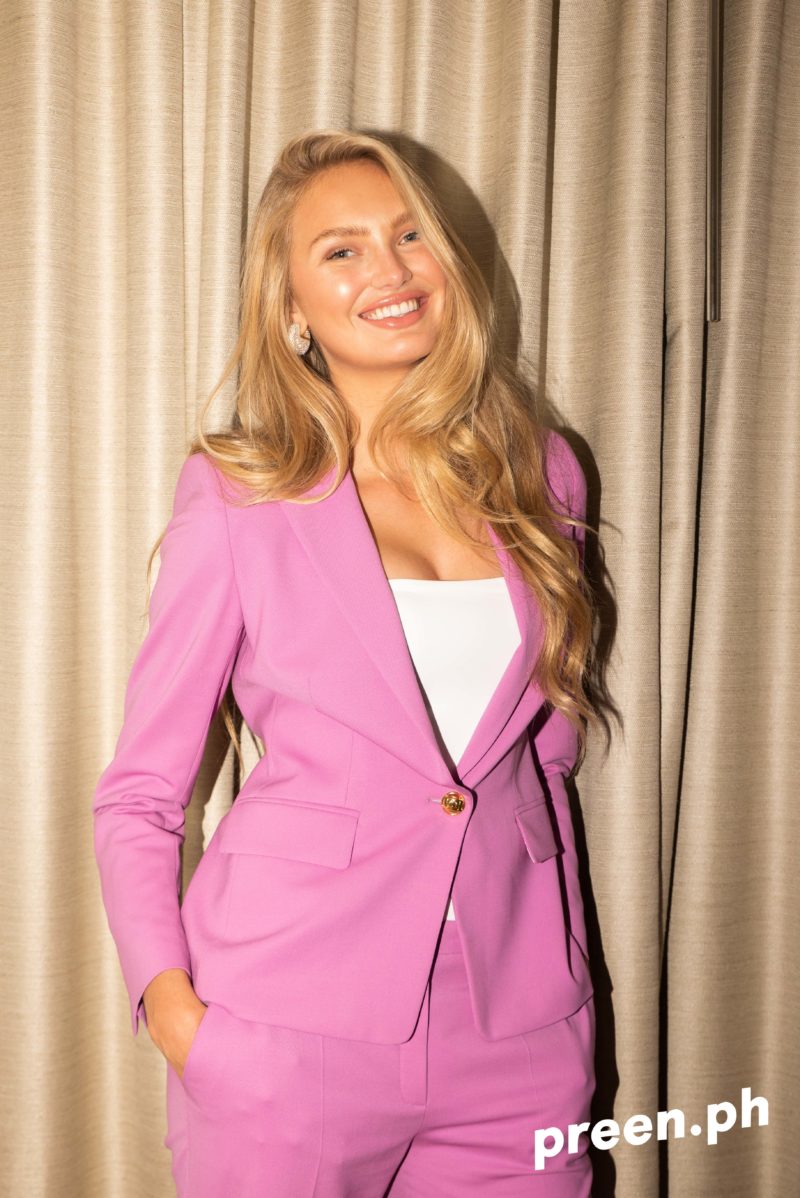 You have a hectic schedule, and with your line of work, obviously, you always have these products on your face. How do you take care of your skin? 
R: I think, for me, it's really important to keep hydrating and eat healthy because I feel like healthy food really helps with your skin. And rest. Make sure you sleep enough. And just hydrate and moisturize.
L: I think you should have time to take care of yourself. Sleep well, drink a lot of water. And I use coconut oil. I don't use much product because when I try to use new products, I always have a reaction. I use coconut oil for my hair, lips, everything. It's really good.
With everything going on, how do you take care of your mental health?
R: I love to take time for myself. So I go have a massage or work out, [do] yoga, and also spend time with family and friends.
L:  Mental health [is] the most important thing. If you're not happy, [it's hard] to do anything, or make people around you happy as well. I think you have to have the support of your loved ones, your family, your boyfriend [or] husband. And just try to disconnect a little bit as well. It's really important because social media these days, it consumes us a lot. And that's what I tried to do.
A lot of people only know you through social media. So what do you think are the biggest misconceptions people have about you? 
R: Hmm. I don't know, actually. I've never thought about it. I'm not sure. [laughs] 
L: Personality? I'm not a reserved person, as people know. But if I don't know you, I'm going to be a little bit, you know, holding myself [back] a little bit. I don't know, I think people misunderstand that, saying that I don't really have personality, and I think I got a lot. So this is a mistake that a lot of people [have].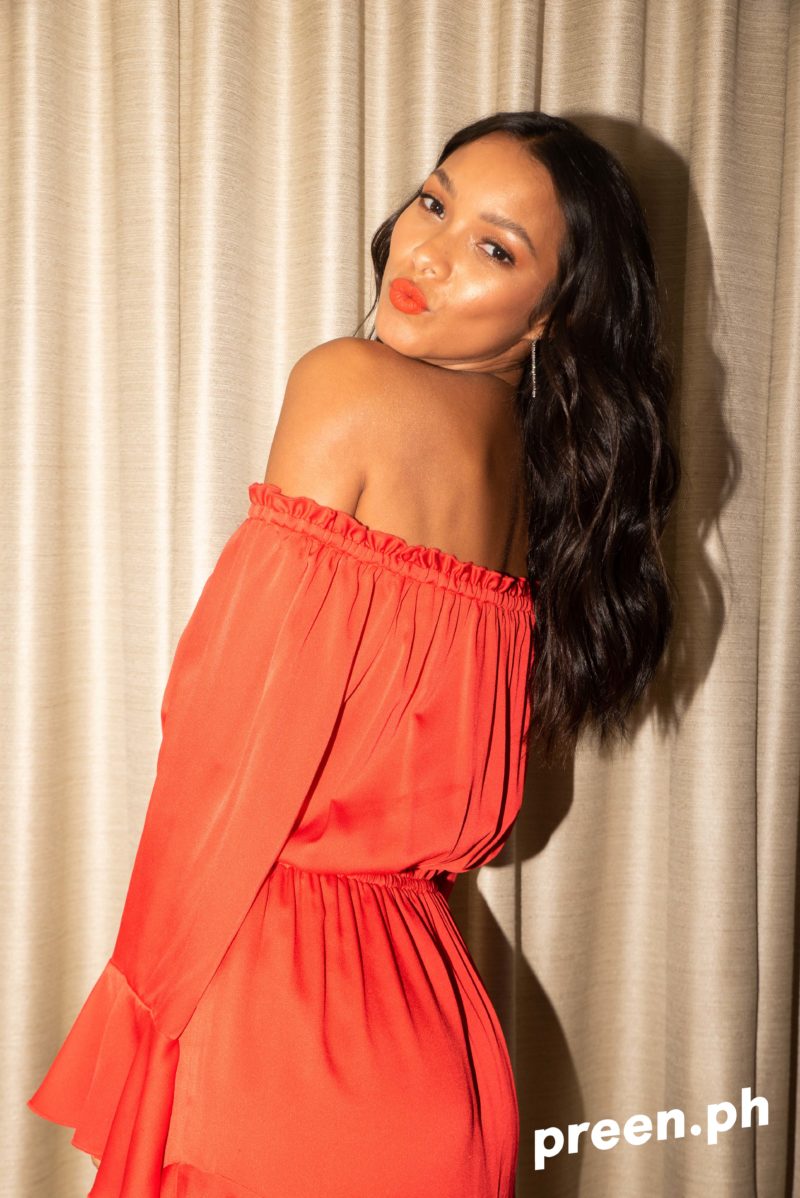 Complete the sentence: Behind every successful woman is/are…
R: Supportive family [and] friends.
L: Family and friends and a lot of support from your loved ones, for sure. Because you're not doing this by yourself.
***
To know more about Beauty Pop by Penshoppe, visit their page.
Photos by Argyle Leones
For the latest in culture, fashion, beauty, and celebrities, subscribe to our weekly newsletter here  
Follow Preen on Facebook, Instagram, Twitter, YouTube, and Viber
Related stories:
Dear Victoria's Secret, trans models do belong in your fashion show
Ranking the most expensive Fantasy Bras from Victoria's Secret
Kelsey Merritt is slaying in her official Victoria's Secret photos
No, Victoria's Secret, Barbara Palvin isn't a plus size model