Ah, love and marriage. That thing women were historically brainwashed to go after—their "happily ever after." But times have changed. 
US social scientist Bella DePaulo affirms this, telling ABC.net, "The 21st century is the age of living single." 
It's a global phenomenon, it seems. While here in our country, data released in 2018 reports an increase in the number of marriages, other parts of the world. Tech Times cites a 2017 survey that says, "There are more unmarried American adults now than there were 50 years ago. The data moreover showed that "single or unmarried people comprise 63.5 percent of today's adult population compared to 72 percent in 1960." Meanwhile in Australia, one in four women between the ages of 35 and 65 is single, according to a 2018 study. NPR also reports that in China, "Marriage rate has plummeted by nearly 30 percent in the past five years." The article claims that one factor to this is that despite the fact that there are more men than women in their country, in Chinese universities, "women have outnumbered men for the past two decades." They explain, "That means more women have career trajectories they don't want to jeopardize by marrying and having children while they're in their 20s and 30s. They're marrying later, or not at all." In Thailand, the same trend can be seen.
Marriage, of course, involves not just women, but men too (especially since same sex unions are illegal in most countries.) But Psychology Today astutely pointed out that popular and academic writings about single people are "overwhelmingly about single women." The site posits that this may be "because single life is supposed to be more of a problem for women than for men. Women are the ones who are believed to be yearning for marriage and crushed if they never do marry… Men, on the other hand, are presumed to care more about their independence."
However, new evidences show this is not necessarily true. A 2018 Tinder survey shows that "Women were more likely than men to say that they want to enjoy the journey and the adventure of being single while they are still young." Adding, "It was the women, more than the men, who said that they got to be more dedicated to their work." 
Touching on the reasons why they feel uneasy about being in a romantic relationship, the results also stated, "It was the women, more often than the men, who said that they worried about losing their sense of independence… The thought of sharing their own space is less appealing to them than it is to young men."
But despite these facts, Dr. DePaulo said single women continue to be stereotyped and stigmatised. "People think if you're a single person, you're miserable, you're a little bit lonely … and you have nothing to do but play," she said. "Then there's the other belief that if you're single, what you want more than anything else in the world is to become coupled."
Mainstream media may have a hand at this. All those OG Disney movies and romcoms definitely helped mold an ugly connotation to the word "spinster." 
"We have this whole mythology about marriage… and what it says is that if only you find 'the one' and get married then all of your life falls into place," Dr DePaulo said. "You'll be happier, healthier, live longer, and be morally superior." However, she says, "It turns out that just about all of these stereotypes about single people, that are so widely shared, are either grossly exaggerated or just plain wrong."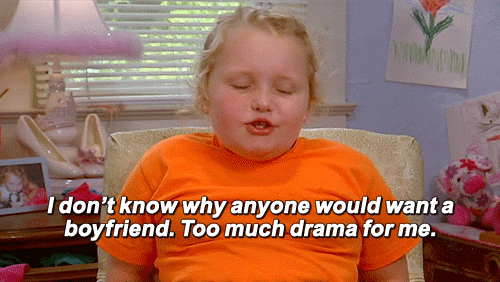 In fact, they're the exact opposite. Contemporary researches actually found women are happier than men being single. Speaking at the Hay festival last May, Paul Dolan, a professor of behavioural science at the London School of Economics and a best-selling author who does  research on the measurement of happiness and its causes and consequences, said "The healthiest and happiest population subgroup are women who never married or had children." Meanwhile, it's the men who are more likely to benefit from marriage. He explained, "[They] take less risks, earn more money at work, and live a little longer. She, on the other hand, has to put up with that, and she dies sooner than if she never married." 
He claims, "We do have some good longitudinal data following the same people over time, but I am going to do a massive disservice to that academic science and just say: if you are a man, you should probably get married; if you are a woman, don't bother."
As for health, Tech Times notes a 2017 study published in the Journal of Women's Health which found that "unmarried women are living healthier than ever before." This includes having "lower risks related to smoking and alcohol compared to married individuals." Moreover, the study even showed that "older women who go through a divorce or separation are more likely to experience positive changes in their health." Prof. Dolan also mentioned that "unmarried and childless women are also likely to outlive their married child-rearing counterparts and are healthier than them." These cold, hard facts are definitely something to think about.
Of course there are plenty of factors as to why women choose to be single. Dr DePaulo tells ABC.net that a possible explanation to this is that now, more than ever before. Women are able to live "a full, complete and meaningful life" as a single person. "You can have a whole circle of people who are important to you integrated into your life in a way that's flexible and meaningful," she said. "You can have friends and family and children, and sex if you want it. You can also have your own home, and you can have financial independence. Every component of a good life is available to you as a single person in a way that has never been true before."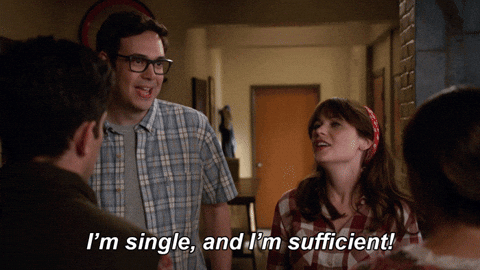 Also, it is important to note that just because our generation is now choosing to stay single, doesn't mean that we are a cynical bunch. According to ABC.net, "An insight from Pew Research Center noted that love remains the most important reasons for marriage as opposed to religious affiliations, financial stability, and legal rights or benefits." So yes, we still believe in love. But marriage as a social institution? Maybe not that much.
Photo courtesy of Unsplash
For the latest in culture, fashion, beauty, and celebrities, subscribe to our weekly newsletter here  
Follow Preen on Facebook, Instagram, Twitter, YouTube, and Viber
Related stories:
Kris Aquino is an inspiration to single mothers
How to un-learn feeling sorry about being single
Don't be scared of ending the honeymoon phase of your relationship
A few things I learned while I was single