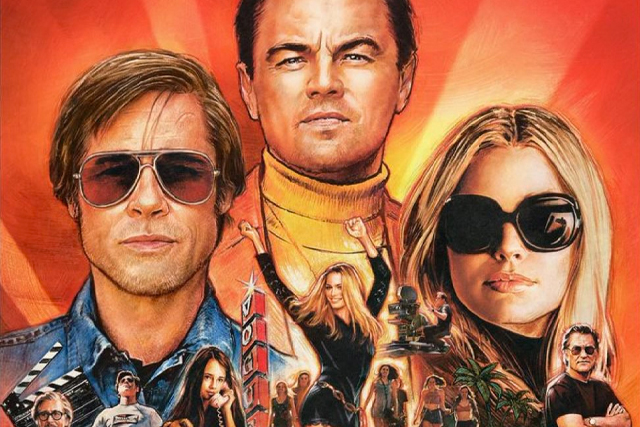 Just when we thought the obsession with serial killers ended with the Ted Bundy documentary and movie, Once Upon a Time… in Hollywood pops up.
When the teaser first came out four months ago, all we could see was the all-star cast portraying old Hollywood stars. Margot Robbie, in particular, got significant attention because she's playing the late Sharon Tate. When the official trailer came out, it finally made sense that Quentin Tarantino's comedy-drama would also tackle the Manson Family murders.
Charles Manson was a known killer and cult leader. According to Biography, Manson reportedly "prophecized that a race war was on the horizon and that he and his followers would have to be armed and ready." He also ordered his "family members" to carry out around 35 murders, including a pregnant Sharon Tate in 1969.
Manson had passed away in 2017 and his followers are spending the rest of their lives in prison. CBC News even noted that some of them have turned to Christianity.
Once Upon a Time… in Hollywood isn't the first movie to feature the Manson Family. Vulture made a list of all the films, shows, documentaries, and books that tackled the gruesome murders. Likewise, The Guardian noted pop culture has turned details of the murder into references—be it in songs or how actresses would be styled based on Sharon's looks. There was also a Rolling Stone feature in 1970 with Manson on the cover and the writer trying to humanize him, focusing on the killer's looks and claiming he was framed. You just knew people would focus on Charles Manson's looks and just be irrationally fascinated by the murders. It's like Ted Bundy all over again.
That said, Tarantino's movie and the elements related to it has been met with several controversies already—and it's not even showing yet. The most glaring criticism is about Sharon Tate and how the movie might possibly exploit her murder and the serial killers behind it.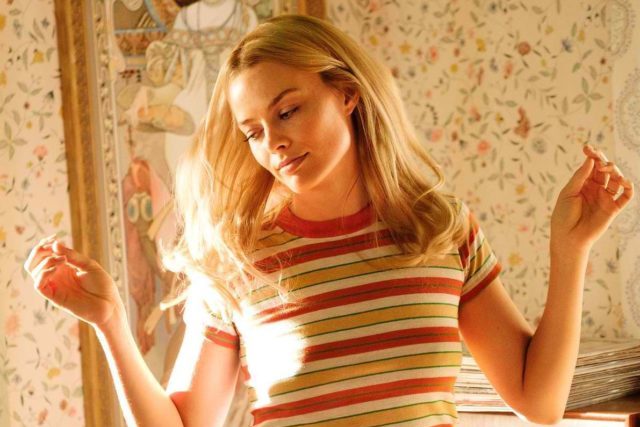 Last year, her sister, Debra, called out Tarantino for being "terribly irresponsible" in not reaching out to her. "These people are taking horrific situations and making them even more graphic than they were without any concern for the living victims of these crimes and I think that's horrible and crass," she told People. At the time, Debra was also working on a movie titled Tate based on her sister's life and, according to her, not focused on the killing.
It's a valid argument. No one wants to see a killer be glorified and turn their family member's unfortunate death into a spectacle. Again, going back to Ted Bundy: This is also the same critique Extremely Wicked, Shockingly Evil and Vile received when Zac Efron (who is undeniably attractive) was cast as the serial killer.
READ MORE: Stop thirsting over Zac Efron as Ted Bundy, please
However, as of late May, Debra changed her opinion of Once Upon a Time after meeting with Tarantino and Margot. In an interview with Grazia Daily, she said she was happy with the script but still had reservations about the outcome of the movie. "I just hope they do Sharon's true character justice. My fear is that things will fall short as they always have in the past. With each film that comes out, I hope they will do it right and I've always been disappointed. But with this one I'm extremely hopeful," she said.
Tarantino also defended his film, saying it's not really about the Manson Family murders, but more about how Rick Dalton (Leonardo DiCaprio) navigates Hollywood's changing landscape. This was also the same description on the film's synopsis: "Once Upon a Time… in Hollywood visits 1969 Los Angeles, where everything is changing, as TV star Rick Dalton (Leonardo DiCaprio) and his longtime stunt double Cliff Booth (Brad Pitt) make their way around an industry they hardly recognize anymore."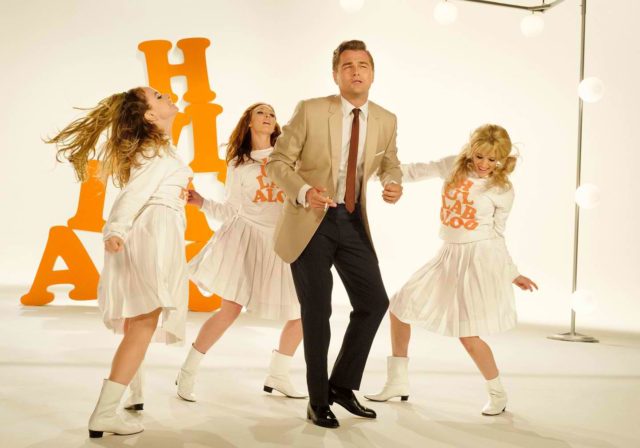 But is the film safe from other controversies until it officially premieres? Nope, far from it.
Tarantino was also criticized for adding director and sexual predator Roman Polanski, who was Sharon's husband at the time, in the movie. Thrillist reported that Polanski's current wife, Emanuelle Seigner, accused Tarantino of turning the disgraced director into a pariah and not consulting him about the movie. But then again, Polanski has been a fugitive from justice for over 40 years now after pleading guilty to statutory rape in 1977. It's unlikely that the two directors have communicated, but people are particularly iffy because Tarantino is friends with Polanski and has even defended his actions.
Another issue was raised by actress Jameela Jamil when she said Emile Hirsch, who plays Manson Family victim Jay Sebring, strangled Daniele Bernfeld in front of dozens of witnesses in 2015. The actor pleaded guilty and was convicted for aggravated assault after the incident.
https://twitter.com/jameelajamil/status/1005146712078409728
Lastly, Tarantino himself isn't off the hook. If you remember, Uma Thurman came forward and said she was told to do her own stunts, as well as drive 40 miles per hour in one scene. A BTS video showed her crashing into a tree and ended up in the hospital with a neck injury, damaged knees, and a concussion. The director was also accused of siding with Harvey Weinstein despite knowing about his gross behavior for years.
So, we have a movie that will potentially glorify serial killer Charles Manson and disrespect Sharon Tate; a well-known sexual predator is being portrayed; an actor with an aggravated assault history is also part of the movie; and it's directed by a man who has been proven to be abusive. There are a lot of red flags here, but the positive attention and anticipation for the film hasn't wavered. Plus, it's possible Tarantino might get an Oscar nod for this—he almost always does whenever he comes out with a film.
The controversies don't guarantee a boycott of Once Upon a Time… in Hollywood. Like with many films, the critiques will come after it premieres at the end of July. That's unfortunate because it's setting another example that an abuser and enabler like Quentin Tarantino will still get the spotlight regardless of their past actions. This isn't something people living in the #MeToo era should stand for.
***
What do you think? Are you still going to buy tickets for this film?
Art by Tricia Guevara
Photos courtesy of Columbia Pictures
For the latest in culture, fashion, beauty, and celebrities, subscribe to our weekly newsletter here  
Follow Preen on Facebook, Instagram, Twitter, YouTube, and Viber
Related stories:
More evidence that Quentin Tarantino needs to check his morals
Harvey Weinstein's acts are not of a sick man, but of a sexual predator
Ted Bundy's advantage wasn't his looks, it's his White privilege
This is why we're all obsessed with true crime