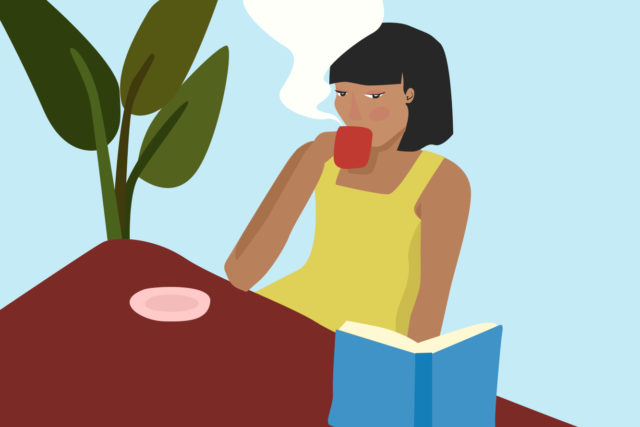 Here at Preen, we're fully aware that adult life doesn't always go as smoothly (and look as beautiful) as curated Instagram feeds. We all face challenges amidst all the good things. Meet Mikka Wee, a former food editor-turned-working gal in Singapore, who's about to share all the ups and downs that come with adulting and living. Welcome to Bless This Mess!
I have coined a new term for my version of a self-care day, and I call it a "Reset Day." Similar to me-time and devoted days of lavishing in one's self and nourishing one's soul, I feel the word "reset" adds more of an impact because I am a fan of new beginnings.
Lately, I've been feeling really depleted and extremely exhausted. Work has been crazy-fun…but still, crazy. There are a lot of exciting things ahead, but I cannot deny that it can be quite overwhelming and tiring, too. We all have limited amounts of energy, and honestly, I have been going overboard and forgetting to take care of myself.
My eyebrows in their current state look like hairy caterpillars. My ptosis (one of my eyes is bigger than the other) is getting worse, but I am not sure if this is stress-related. My hair, however, I am sure is at its worst—split ends everywhere and at an awkward length. I am not proud of it because I know I can do better in keeping check of how I am doing both physically and internally. So last Sunday, I am proud to say that I managed to show up for myself despite the temptation to cave in and sleep until noon, have boxed sugar cereal and milk for lunch, and soak myself in video games the entire afternoon. Last Sunday, I made it a point to try out this "Reset Day" and give myself an opportunity to bounce back: rejuvenated, refreshed—like I've undergone some sort of a rebirth. And if you're feeling like you need a Reset Day, too, here's my recipe to get you started.
Start your day with a good workout and break a sweat
I've been doing a lot of spin classes lately, and honestly, I always leave feeling better (endorphin overload, I assume). As I mentioned, choosing to get out of the house, walking ten minutes under the grueling heat to get to the train station and commute to the studio does not seem like a desirable option compared to an extra two hours wrapped in a duvet inside an air-conditioned room, right?
Well, I've been learning that while the work is hard, the result is always great. Whenever I am stressed, I hit the pedal, sweat it out, and leave the studio feeling a hundred times better and more positive than when I entered. Plus, your workout for the day is done, and you did your body and soul a big solid.
READ MORE: The game plan to save my health
Take yourself out on a brunch date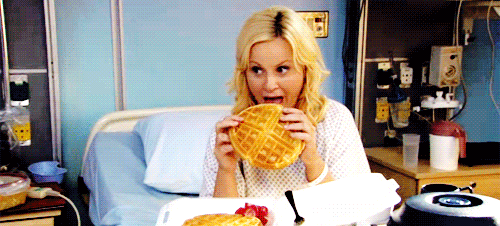 It's 2019 and dining alone is considered normal (even cool!), so don't feel awkward asking the waiter for a table for one. After my workout, I took myself out on a little brunch date at a small coffee shop that I've always wanted to spend an afternoon in (I wondered why it took me this long to do it).
I ordered an avocado toast with hummus, feta, and dukkah, and paired it with a nice oat milk latte. A very important thing that I also did was to put my phone in glorious airplane mode and placed it inside my bag. In its place, I whipped out a book and my journal.
READ MORE: 5 ways to get you excited about avocado toast
I am currently reading The Flat Share by Beth O'Leary, a very lighthearted and cheery read compared to my recently finished Educated by Tara Westover (such a great book, though!). And at one point, I took out my journal and just scribbled my thoughts and plans and hopes and dreams. Once I was done writing, I took out my book again and continued reading in between bites of toast and sips of coffee. I left the café with my heart full and my tummy and taste buds satisfied.
Spoil yourself a little bit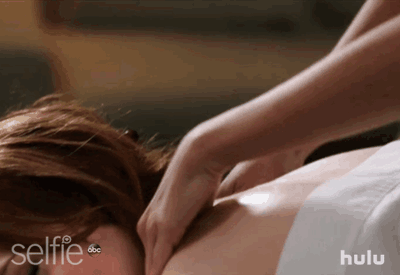 After brunch, I went to the mall and treated myself to some skincare products from Lush and some organization tools at MUJI. It felt great to just be in my own company and wander about without stressing over anything at all—writing in my journal helps give my mind a clean slate.
If I were in Manila—or in any place in the world where massages and spas don't cost a fortune—I'd probably treat myself to a massage or a foot spa. Thinking about that right now sounds deliriously good, but I need to be patient and save my splurge for later because I could never find it in my heart to spend a whopping $50 for a 30-minute massage. However, there was an onsen my friend took me to a few weeks ago that loosened me up so well, and I felt so relaxed that I caught myself half-asleep in one of the baths! My definition of happiness has truly changed over a decade.
Wrap up your day with a hot shower, a good show, a warm drink, and a home-cooked meal
I am still way behind Game of Thrones, so I indulged in an episode with a mug of warm spiced tea and a homemade mushroom salad. This was all after I took a nice hot shower with handmade soap. Call me "peak tita,"but I'm sure you know how blissful this combination feels.
End your day with a prayer of gratitude
Before sleeping, I lit some candles and incense to set a cozy mood, and then, I prayed. I am not the religious type, but I sincerely do believe in a higher power. I was thankful for my day and expressed my gratitude and the love I felt. In other words, being thankful for the day that has rounded up my Sunday and turned into one of the best I've had in a while.
It's nice to take these "Reset Days" maybe around once a month to refresh the soul and to remind yourself that you still have license to enjoy the good things in life no matter how simple they are. Work can bombard our brains with endless to-do lists and tasks that keep us on edge. Don't forget to show up for yourself, to take care of yourself, and to grab a breather every once in a while. Maybe all you need is a day to slow down, empty your mind, and simply relax.
Disclaimer: The views expressed here are solely those of the author in her private capacity and do not in any way represent the views of Preen.ph, or any other entity of the Inquirer Group of Companies.
Art by Tricia Guevara
For the latest in culture, fashion, beauty, and celebrities, subscribe to our weekly newsletter here  
Follow Preen on Facebook, Instagram, Twitter, YouTube, and Viber
Related stories:
Make self-care better by matching your mood with your skincare
Fill your bath with bubbles for a relaxing night
Get more work done with apps that help you focus
Why the journal matters in the Twitter age