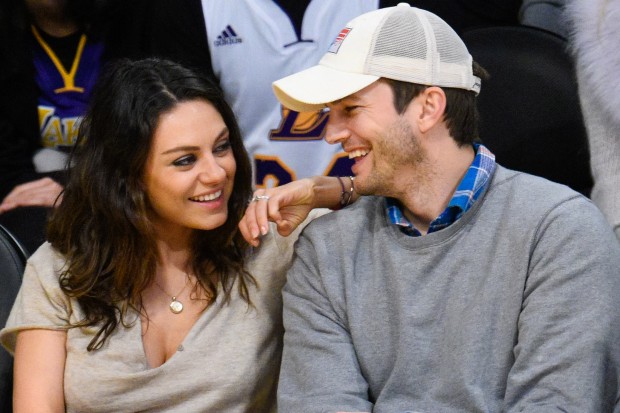 Amid all the heartbreak we had to endure recently with rumors of Homer and Marge Simpson calling it quits and the end of Bennifer, it looks like there's still some hope for happy endings.
Over the past weekend, Ashton Kutcher and Mila Kunis tied the knot during a simple ceremony that went under the media radar. The couple have a child together named Wyatt Isabelle who was born late last year.
Not many details have surfaced about the wedding except that it happened at (the aptly named) The Secret Garden at Parrish Ranch in Oak Glen, California.
Ashton and Mila coupled up back in 2012, though Ashton admitted to harboring a crush on Mila since their days in That '70s Show (how long ago was that) where the two first met as co-stars in the sitcom. They were engaged in 2014, a few months after Ashton finalized his divorce from Demi Moore, his wife of six years.
Photo courtesy of Page Six