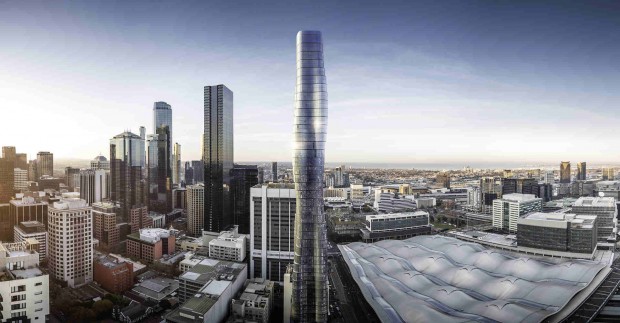 As if Beyoncé needed more proof that she indeed is the Queen, The Verge reports that a building currently on its way to construction was inspired by her.
Elenberg Fraser, an Australian architecture and design company, presents the Premier Tower, a curved glass building with an official description that reads: 
"The complex form—a vertical cantilever—is actually the most effective way to redistribute the building's mass, giving the best results in terms of structural dispersion, frequency oscillation, and wind requirements. Art and science? You betcha. For those more on the art than science side, we will reveal that the form does pay homage to something more aesthetic—we're going to trust you've seen the music video for Beyoncé's 'Ghost.'"
The curious curves the glass building will take on are supposedly a direct reference to how Beyoncé and her crew moved to the beat in their black clothes.
Though there is no set date of completion yet, the building will be another luxury destination in Melbourne that will house 660 apartments and a 150-room hotel. Retail spaces will also be available within the glass skyscraper.

Photo courtesy of Elenberg Fraser