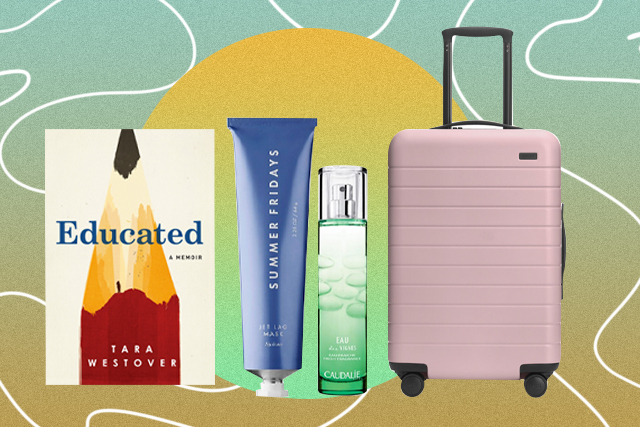 Here at Preen, we're fully aware that adult life doesn't always go as smoothly (and look as beautiful) as curated Instagram feeds. We all face challenges amidst all the good things. Meet Mikka Wee, a former food editor-turned-working gal in Singapore, who's about to share all the ups and downs that come with adulting and living. Welcome to Bless This Mess! 
I see a lot of these "favorites" videos whenever I browse YouTube, and this category is honestly one of my most sought-after ones because it allows me to explore new things outside my comfort zone. So, for today's article, I thought I'd share with you some items that I have been loving this month of August. Sometimes, I get too busy that I rely on these videos to inform me of new products or books or podcasts or music that could possibly be worth my time.
Beauty: Summer Fridays' Jet Lag Mask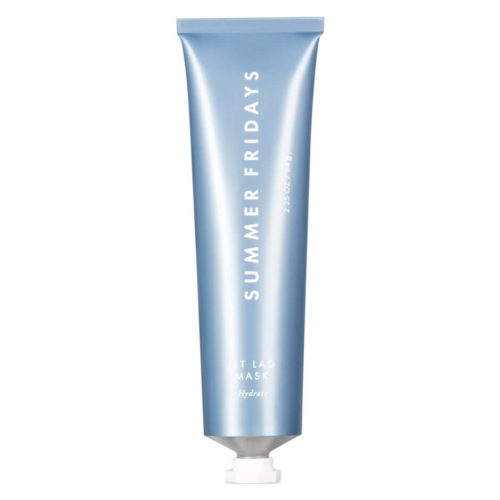 I've turned into a skincare geek over the past couple of years, and I've been pouring over tons of Summer Fridays reviews because I have been hearing nothing but good things about it, specifically their Jet Lag mask. Of course, being the skeptic that I am, I copped a small tube of it from Carousell and tested it out on my tired skin. Lately, I've been in front of my laptop too much, so I felt that my face needed a treat.
You can wear this mask under makeup, as a 10-minute wipe-off mask, or as an overnight mask. I chose to wear it overnight since I felt my skin needed some extra TLC, and I woke up with super hydrated and smooth skin! The label says that the Summer Fridays Jet Lag Mask contains a nourishing mix of vitamins, antioxidants, ceramides, and gently exfoliating extracts. I am in love with it. 
Books: Educated by Tara Westover
I grew up in a super-conservative Christian school environment and reading Educated opened my eyes to the perspective of someone living in an extremist Mormon household. I won't go into details, but this novel made my heart tender and raw. After reading A Little Life earlier this year, I told myself it would be a slew of lighter books onwards, but Educated gave me a similar vibe as A Little Life in the best way possible. I couldn't put it down. I was so gripped.
Pick up this book if you're looking for a new read—I highly recommend it.
Food: Almond Brothers' Cocoa Almonds
My good friend Mylene introduced me to this snack after one of our yoga sessions. You can get this at Healthy Options in Rockwell, and they have a variety of flavors (I've tried the Cappuccino Cocoa Roasted Almonds, and I have an unopened bag of Lemon Almonds). Essentially, they are almonds encrusted with a brittle, sugary cocoa shell. It's a great snack to carry around and munch on any time you're feeling peckish. 
Fragrance: Caudalie Eau des Vignes Fresh Fragrance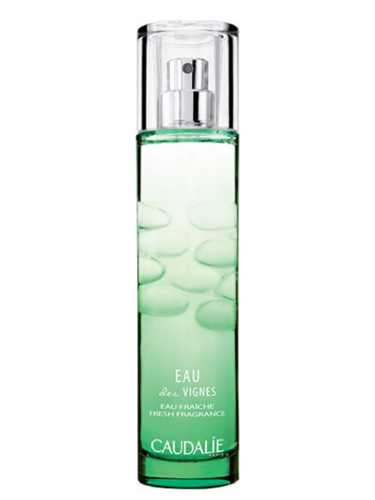 This is possibly my new favorite scent—it's light, crisp, and smells like a sophisticated baby cologne (if it helps you imagine it better!). I love clean-smelling perfumes, and this one from Caudalie is like diving into a sea of freshly washed linen that held babies.
Health: Spin Classes
I took the Strengths Finder test a while back, and one of my strengths is that I am a
"Maximizer." That means I really squeeze the juice out of every moment I am given. Two weeks ago, I signed up for a newbie package at a spinning studio where I was given an unlimited two-week pass. Guess what? I went to 11 out of those 14 days, and I learned that I love spinning! I couldn't believe it myself either. 
I enjoy calming workouts such as yoga and adrenaline-inducing ones such as running and spin classes. I thought it was a great way to shake up my workout routine.
Hygiene: Crystal Mineral Deodorant Spray in Chamomile & Green Tea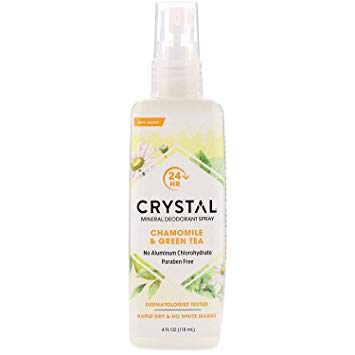 I have been searching for a good deodorant that's kind to my skin. I tried a brand that replaced baking soda with arrowroot powder, and I guess I was allergic to it because my underarms became really rough and itchy. I wasn't sure if it was because of the direct contact of a foreign ingredient to my sensitive skin, but I came across Crystal Mineral Deodorant Spray at Healthy Options and so far, it works like a gem! It keeps me smelling good even after a workout. However, I still alternate it with a Dove deodorant because I have a tendency to sweat a lot, and I get really conscious about how I smell.
Self-care: J. Hannah Nail Polish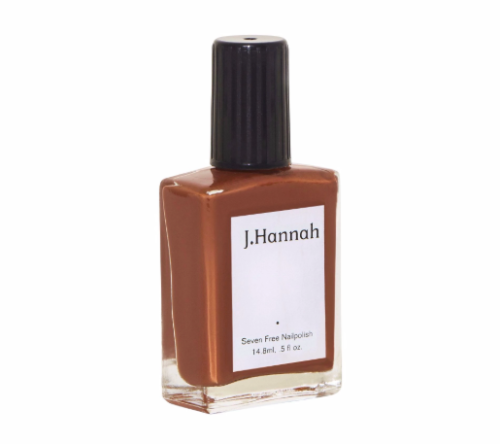 You might think it's crazy to pay a higher price in something as commonplace as nail polish, but I am a believer of the investment. I was disappointed when I tried out nail polish from a Korean beauty brand, and my nails became really brittle and easily chipped. 
Hannah is a company in the United States that makes jewelry primarily, but has ventured out into making nail polish that come in really beautiful colors and actually nourish your nails! If you can get your hands on some J. Hannah nail polish, try a bottle out. I have the shades Nectar (a beautiful muted peach) and Agnes (a subtle yet sophisticated everyday nude).
Travel: Away luggage
Lastly, a small investment I made when I went to New York—the Away luggage. I got the bigger carry-on (I think) in pink, and I am really happy with it. I can store so much of my stuff inside, and of course, its USP (unique selling proposition) is the built-in but removable power bank, which has saved me countless times. Also, fun fact! The founder, Jennifer Rubio, is Filipino.
Augusts always seem to fly by so quickly. We are at the cusp of entering the –ber months, which means a new year is rolling out very soon. And if you're scrambling or itching to find something new to experience or try, I hope this list somehow helps you out.
Disclaimer: The views expressed here are solely those of the author in her private capacity and do not in any way represent the views of Preen.ph, or any other entity of the Inquirer Group of Companies.
Art by Tricia Guevara
For the latest in culture, fashion, beauty, and celebrities, subscribe to our weekly newsletter here  
Follow Preen on Facebook, Instagram, Twitter, YouTube, and Viber
Related stories:
The skincare you need in any humid country
"Reset Day" is the new definition of quality me-time
6 bad habits that need to stop before I turn 30
Reflections for the mid-year