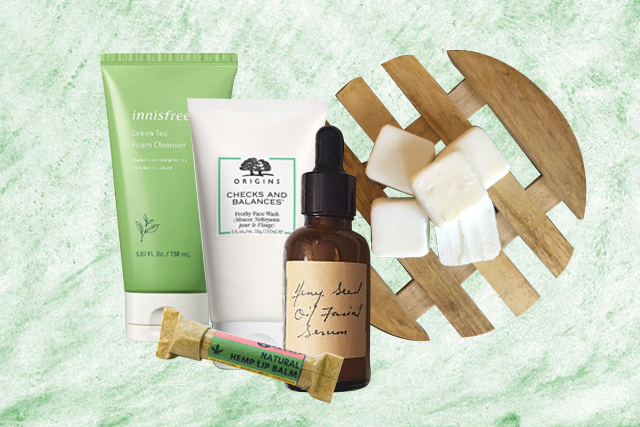 Going zero-waste is a heavy responsibility. I mean, how can a person not produce waste in this capitalist society? Almost everything is sold in some kind of plastic packaging. And if in paper, it isn't 100 percent biodegradable—which still makes it end up in landfills. Untouched. And piling up.
With the earth's recent demands for change, consumers are now aware and conscious of purchases. But let's face it: Who needs more environmental awakening than the producers themselves? The companies who relentlessly produce products that are not recyclable, biodegradable, or reusable, are responsible for responding to the environmental needs of the planet, and the demands of the consumers.
It is true that there aren'tenough brands who promote a zero-waste lifestyle, but we can now see that more companies are slowly venturing into more sustainable habits.
However, with the drastic environmental demands of our planet, being cruelty or environmental friendly isn't enough. It is crucial that brands start to consider alternative ways of packaging their products to be able to produce less to zero waste—whether through compostable or refillable packages, or even accepting empties.
If you want to start that minimal waste lifestyle that will still cater to your beauty needs, here are some brands for you.
Body Food Natural 
Body Food Natural is an all-natural home, bath, and body care brand that has been selling various beauty items from sunscreen to ointments and soaps to lotions since 2001. Their famous lip tint in various flavors is their bestseller, and they accept all empty packages. Available on Instagram.
MAC 
Being one of the most influential makeup brands, MAC accepts returns of its primary packaging through the Back-to-MAC Program. By returning six MAC primary packaging containers to a MAC counter or MAC Cosmetics online, you'll receive a free MAC lipstick of your choice as their thanks to you.
Innisfree
Innisfree reuses, renews and recycles every chance it gets. Their Empty Bottle Recycling Program that began in 2003, encourages people to drop off their empties at any Innisfree store by rewarding them with points through Innisfree's loyalty program. These materials are then upcycled or recycled into items such as store merchandising, new packaging or other products.
Daniela Calumba
Daniela Calumba has been the ultimate vegan and zero-waste Instagram inspiration. She creates homemade beauty products like face masks, soaps, body scrubs, and serums from natural ingredients. She encourages her customers to return the empty glass packaging of her products for reuse.
Akkula PH
Akkula PH produces 100 percent natural, plant-based, handcrafted, and zero-waste alternatives for your everyday needs. Their bestseller is their vegan tinted lip balm and mineral sunscreen that are wrapped in compostable paper packaging.
Origins
In 2009 Origins created Return to Origins, the first recycling program for cosmetic packaging within the beauty industry. They accept a wide range of packaging from any brand, including any glass or plastic jars, bottles, tubes, lipstick covers and caps. Just drop off your empty cosmetic packaging to any of the company's retail or department store counters.
Art by Tricia Guevarra
For the latest in culture, fashion, beauty, and celebrities, subscribe to our weekly newsletter here  
Follow Preen on Facebook, Instagram, Twitter, YouTube, and Viber
Related stories:
Sustainable beauty? These local eco-friendly shops make it possible
Wake up, fashion industry. Sustainablity is the new name of game
Get into the latest skincare craze: bakuchiol
Give your skincare the cold treatment