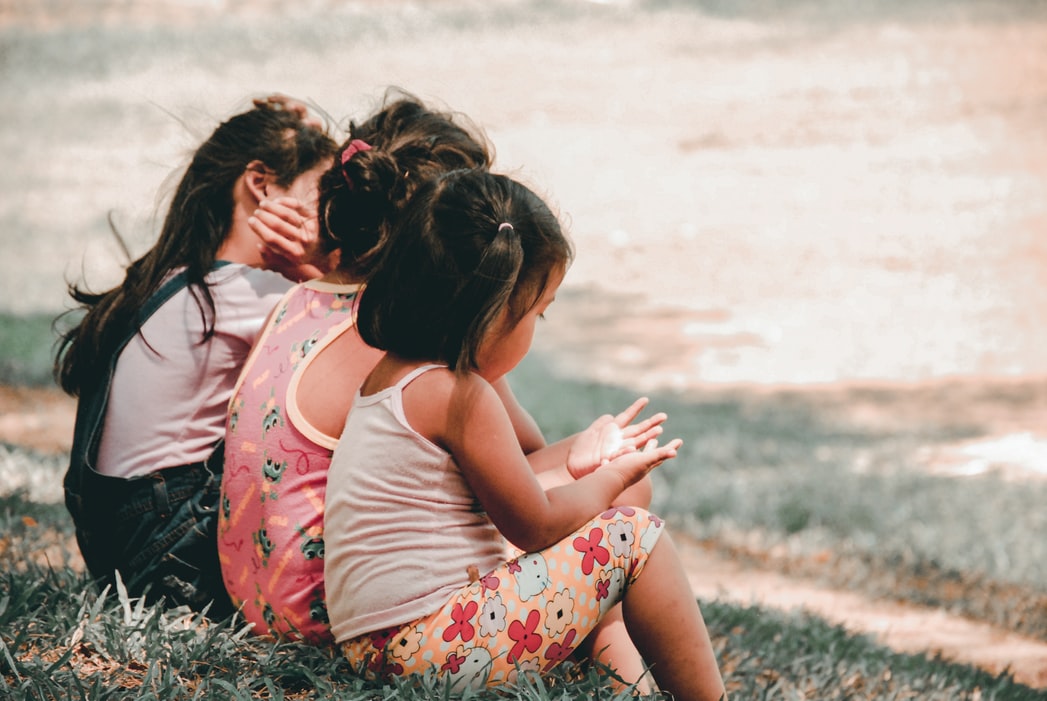 When I was 13, I remember being in a hurry to become 18, so that I can be tall and charming, just like my older cousins who were in college. I remember being in the awkward stage of grade school, when I had to get braces and when I got my period. These are the things that normal children (that may or may not be going through puberty) from ages 13 to 18 should be worrying about. Homework, acne, and not getting caught past the 10 pm bedtime. These years are formative, and shouldn't be taken away from children. But sadly, it's happening. 
Did you know that in certain areas of the country, 15 percent of Filipino girls are married before their 18th birthday, with 2 percent married before the age of 15? 
UNICEF says the Philippines has the 12th highest absolute number of child brides in the world at 726,000. Women in ARMM, MIMAROPA, and Soccskargen have been recorded among those having the youngest wives or life partners. 
A 15-year-old kid supposed to be in school, playing with friends and discovering the world but actually marrying before the legal age is apparently a normal occurrence in some of our islands.
Girls Not Brides reports that child marriage is driven by gender inequality and the belief that women and girls are inferior to men and boys. While there is limited information on child marriages in the Philippines, available studies show that it is driven by the following factors: 
Trafficking 
Trafficking of women and girls from rural regions of Visayas and Mindanao to urban cities like Cebu City, Manila, and Quezon City is common. It also happens in tourist destinations such as Boracay, Angeles City and Surigao where there is a high demand for commercial sex. The Philippines' popular mail-order bride industry also places girls at risk of being forced into marriage.  
Religion
The Muslim Law on Personal Status, based on Sharia law allows 15-year old boys and girls who are already menstruating to marry provided there is permission from their male guardian or wali. Elsewhere in the Philippines, the Family Code permits young people to marry upon reaching the age of 18. 
Prediminantly Roman Catholic  Philippines is currently the only country in the world that does not allow divorce. This places young married girls in a very vulnerable position.
There have been no specific calls to action by the government on child marriage. In 2018 however, two lawmakers in the House of Representatives proposed to criminalize child marriage, including its facilitation and solemnization. 
Bagong Henerasyon Representative Bernadette Herrera Dy and Albay 1st District Representative Edcel Lagman's House Bill (HB) No. 8440 wanted the act of child marriage, its facilitation, and solemnization declared as "public crimes." If it were enacted, the bill would have punished solemnizing officers and parents who arranged and consented to the marriage.
The bill has been shelved following the adjournment of the 17th Congress. Up to this day, the issue of child marriage remains excluded among legislative priorities. Although the country is a signatory to the United Nations Sustainable Development Goals calling for the elimination of child, early, and forced marriages by 2030, the Philippines has yet to act on this target, as reflected in its report to the Voluntary National Review at the UN High-Level Political Forum.
In the meantime, most married children are continuously robbed of their rights. The country's commitment must not waver. 
We always say that the hope of the future lies within the children. We fail to teach them the concept itself when they are being shackled into espousal that they did not even choose.
Photo courtesy of Unsplash
For the latest in culture, fashion, beauty, and celebrities, subscribe to our weekly newsletter here  
Follow Preen on Facebook, Instagram, Twitter, YouTube, and Viber
Related stories:
Tanzania Makes Child Marriage Punishable by 30 Years With New Laws
This rape case shows misogyny and male privilege are still abound in the #MeToo era
Convicted rapist Antonio Sanchez might walk free, and you should be concerned
We shouldn't have to tell you that compliments and catcalling aren't the same