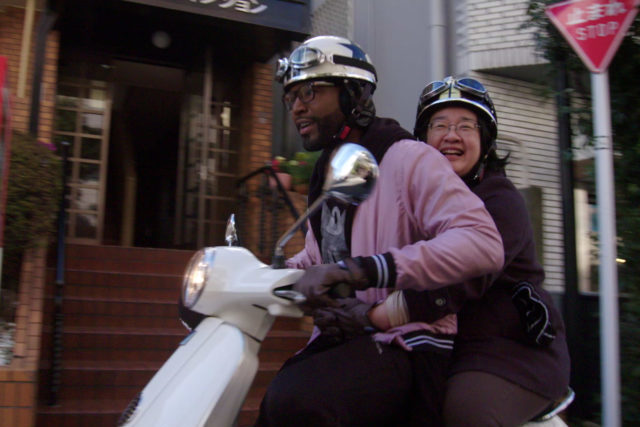 "Queer Eye" has always taught viewers how to get their lives together and also love themselves. The new season "Queer Eye: We're in Japan!" has taken a step further by opening our eyes on Japan's culture, specifically how the country views femininity.
The first episode "Japanese Holiday" revolves around hospice nurse Yoko Sakuma, who was nominated by her best friend because she puts her patients first and has neglected herself. While the Fab Five read Yoko's dossier, their guide, model-actress Kiko Mizuhara talks about the concept of "onna wo suteru" or "giving up on being a woman."
https://www.instagram.com/p/B40WSNmDHLC/
According to Kiko, Japanese women feel pressured to look desirable or follow what's stereotypically feminine in their country. Women's publication Savvy Tokyo notes that a conventional Japanese woman wears more dresses and skirts, keeps their hair long, and are conservative homemakers.
If a they step away from the norm by not following feminine style conventions, then it means they've given up on being a woman. While shopping for new clothes, Yoko tells Tan France that she's hesitant to wear clothes that aren't appropriate for her age (57 years old) because it's frowned upon in Japan.
Although Kiko notes that abandoning one's femininity is sometimes the only relief from societal pressure, the saying still has a negative connotation. Especially if you look at how Westerners perceive Japanese women.
Tokyo Weekender reports, "Women in Japan face regular labeling by foreign media often being described with words such as polite, reserved and submissive." The idea of Japanese femininity was allegedly formed based on ukiyo-e, an art movement during the Edo Period (1603 to 1867) which encouraged artists to record daily life in Japan. These paintings showed women in domestic settings where they're serving their male partners and/or masters.
However, Japanese women now are embracing their femininity in their own way.
Japan isn't the only place that pressures women to conform to gender standards. Society has dictated that women should be presentable, which usually means they should aspire to follow the impossible beauty standards promoted by mainstream media.
But femininity today has a more empowering meaning. Instead of placing women in a gendered box, they are stepping away from heteronormative stereotypes and expressing themselves on their own terms. As Verily puts it, femininity shouldn't be associated with submissiveness, it's a "simple quality of being a woman."
"Femininity means more than a role or an aesthetic; it's not simply dressing the part, so to speak. It's an essence, something inherent," Verily notes. "As women, we seek to understand what that unique distinction means for us and how to embrace what we are. To be sure, traits such as tenderness, even weakness, are not flaws. We should not be ashamed of sensitivity. Nor should we confine ourselves to outdated stereotypes of what being a woman means. Both traditional and modern-minded women can agree, there's power and privilege in being a woman."
This liberty also extends to older women and how they choose to express themselves. It's ageist to tell women like Yoko they shouldn't wear something because they are elderly. I mean, do you see people telling older men to stop wearing something that's (ostensibly) not age-appropriate? Yeah, I thought so.
https://www.instagram.com/p/B4gnQI_JxCu/
If there's one thing we learned from this "Queer Eye" episode it's that no one should feel like an outsider just because they don't follow a certain norm. Also, people are free to wear whatever makes them feel good. If you haven't seen the "Japanese Holiday" episode, all I can say is you'll bawl your eyes out once you see Yoko's transformation into a more confident woman. It's a lesson in embracing femininity in all forms and not believing the negative connotations of "onna wo suteru."
Photo courtesy of Netflix
For the latest in culture, fashion, beauty, and celebrities, subscribe to our weekly newsletter here
Follow Preen on Facebook, Instagram, Twitter, YouTube, and Viber
Related stories:
Um, are 'Queer Eye's Jonathan Van Ness and Antoni Porowski dating?
'Queer Eye's Jonathan, Antoni, and Tan on gender expression, self-care, and the secret to connecting with people
'Queer Eye' season 3 is the most relatable one yet
Same-sex couples in Japan sue their government for refusing them their right to marry