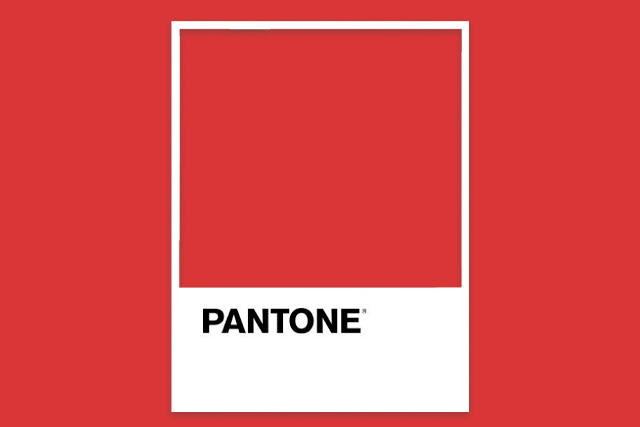 We're officially at the last month of 2019. Aside from our Christmas bonuses, we're anticipating one more thing: Pantone's color of the year for 2020.
The Pantone Color Institute has been doing this since 2000 to "inject excitement into the otherwise sedate color standards business," with the very first color of the year being Cerulean (a blue-violet shade). According to Strategic Factory, the selection and global research for the next color of the year could take months as it is "a color snapshot of what we see taking place in our global culture that serves as an expression of a mood and an attitude."
For example, Pantone chose Living Coral, an orange shade, for 2019. Executive director Leatrice Eiseman described the color as having "humanizing and heartening qualities" in a time when people crave social interactions. It was also chosen to call attention to the dying coral reefs worldwide.
What's in store for the new decade? Many have already started to list down theories as early as September. Let's make sense of them and try to find out 2020's color of the year, shall we?
Inspired by the sea
Laurie Pressman, Pantone Color Institute vice president, reportedly hinted at a seminar that the next color of the year will be inspired by the sea. The most popular choices are obviously various blue shades. The theories also became stronger when paint brands like Sherwin Williams and Sico chose Naval and Mystic Cobalt, respectively.
Perhaps Pantone will follow suit with its own blue selection. Digital Arts Online also noticed that the color has dominated Pantone's spring/summer 2020 New York Fashion Week (NYFW) trend forecast.
Bleached Coral
https://www.instagram.com/p/B5i2AXEICBI/
Australian design studio Jack + Huei first brought up Bleached Coral last January, noting that Living Coral "fails to highlight the ongoing destruction of coral reefs." Since then, some publications have theorized that it might become 2020's color of the year. This also fits into the previous point since Bleached Coral is also a shade of blue. Plus, it's fitting since 2019 has been all about fighting climate change.
A shade of green
Freshome pointed out that a green shade is a likely candidate as well since it fits the coastal theme that Pressman mentioned. Digital Arts Online also noticed that Pantone's recent color trend reports contain a lot of green, noting that Nature Remastered and Tea Garden stood out from the bunch.
Flame Scarlet
This fiery red shade is one of Pantone's top colors for spring/summer 2020. Eiseman tells WWD that the shade is "more indicative of the women's movement." This color was also worn by influential ladies like US' first lady Melania Trump, France's first lady Brigitte Macron, and singer Lizzo.
It's also possible that another red shade will be chosen for 2020. One popular choice is the newly-added Baywatch Red because why not?
***
What are your guesses for Pantone's color of the year for 2020?
Art by Tricia Guevara
For the latest in culture, fashion, beauty, and celebrities, subscribe to our weekly newsletter here  
Follow Preen on Facebook, Instagram, Twitter, YouTube, and Viber
Related stories:
The new Pantone color is great for our makeup looks
Pantone's color of the year brings an optimistic message
How to incorporate all 12 Pantone spring 2018 shades to your wardrobe
How to quickly add Pantone's Greenery into your life