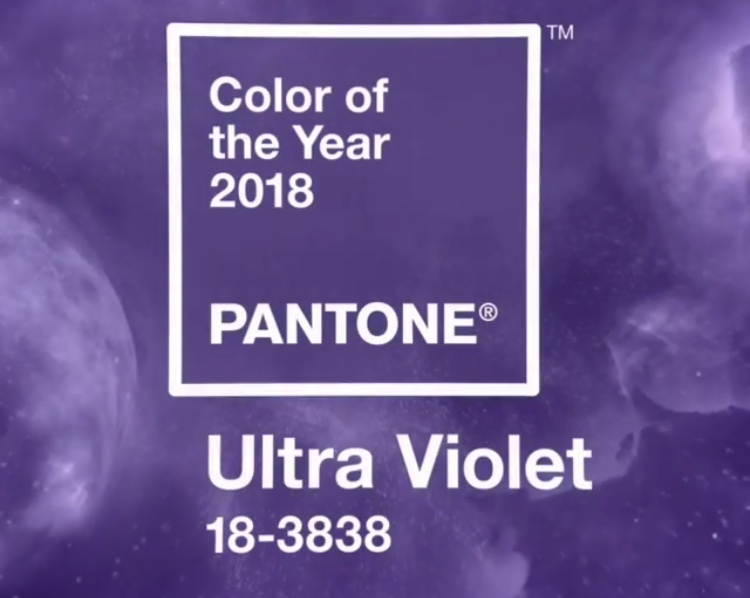 A year cannot come to a close without the wisdom of the Pantone Color Institute. For 2018, they have named 18-3838 aka Ultra Violet as the color of the year.
As with previous selections, the color choice serves as a cultural commentary on global affairs. 2017's Greenery was for fresh beginnings after that disaster that was 2016. Rose Quartz and Serenity of 2016 was about increased awareness over gender issues. Ultra Violet is here to deliver an optimistic message despite a turbulent time. Pantone's executive editor Latrice Eisenman sees it as a color that "communicates originality, ingenuity, and visionary thinking."
Think of amethyst crystals, Prince, and the cosmos, all these call to mind what this color can mean. "It's also the most complex of all colors because it takes two shades that are seemingly diametrically opposed—blue and red—and brings together something new," said Latrice.
Could it be that the color is also a challenge to create something beautiful even out of all the conflicts we have today? It's certainly a challenge to welcome in the New Year.
While you ponder on that, enjoy Pantone's collab with Refinery29 to show off how you can rock Ultra Violet in your routine.
[
The New York Times
]
Photo courtesy of Pantone Color Institute's Instagram account
Follow Preen on Facebook, Instagram, Twitter, Snapchat, and Viber
Related stories:
What's the Story Behind 2017's Color of the Year?
The New Pantone App Is Going to Make You a Color Pro
Why It's No Longer Cool to Quote the 'Cerulean Speech'
What Is 'Camelflage' and Why Is it Trending?