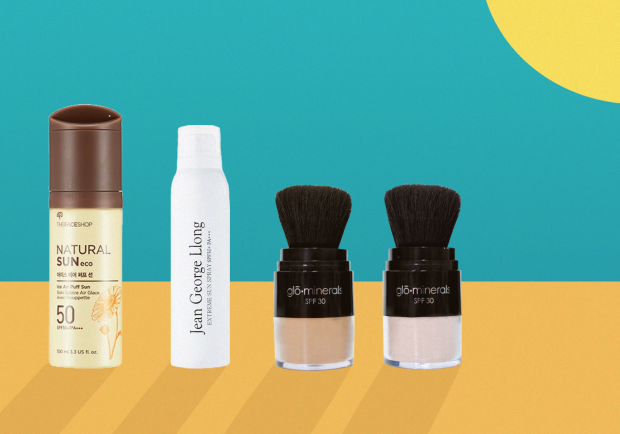 Last month, we got a pretty good tip from model Jessica Yang about how to apply sunscreen over your foundation: Every two hours, she mists her face with MAC Charged Water, pats on Shiseido UV Protective Liquid Foundation with SPF 43, then sets it with MAC Lightful Marine Bright Foundation with SPF 25. Pretty tedious when you think about it, especially for occasions like an all-day outdoor music festival.
However, there is salvation from freckles, sun spots, and skin cancer (!) for those of us who aren't so willing to put on layer upon layer of sunscreen over your makeup. Beauty companies have heard the cries of working women who put on makeup in the morning and are completely unwilling to wipe it all off midday just to reapply sunscreen.
Here are three easy ways to get protected without ruining your painstakingly applied foundation:
GLOMINERALS PROTECTING POWDER SPF 30 (P2,800)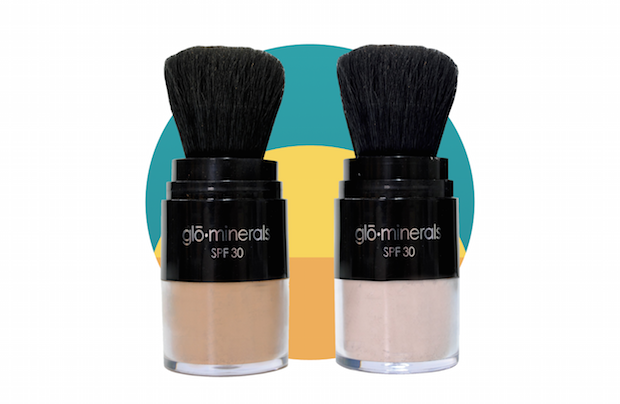 PROS: Unlike most powders, this won't leave you cakey, but do apply right after doing your makeup in the morning, so that when you reapply in the afternoon, you can still achieve the same finish. The fact that it's small enough to carry in your purse is another plus.
Since it contains 15 percent Titanium Dioxide, this is a physical sunblock that will provide protection even though it isn't applied on bare skin. (Unlike chemical sunscreens, which need to interact with clean skin in order to activate.)
CONS: The brush isn't the best when it comes to dispensing the product, so it may be more convenient to carry around a mini powder brush to just dip inside the jar. Also, it only comes in two shades: Bronze and Translucent. If you skin tone is somewhere in between the two colors, you may have to buy both and just mix the two powders together, which doesn't come cheap, but hey, neither does preserving your youth.
GloStoreMD Philippines. Nipa Hut Compound, Captain Henry Javier Street, Pasig City, Philippines. (02) 671-5349. For more information, visit their website.
TOO COOL FOR SCHOOL JEAN GEORGE LLONG EXTREME SUN SPRAY SPF 50 (P899)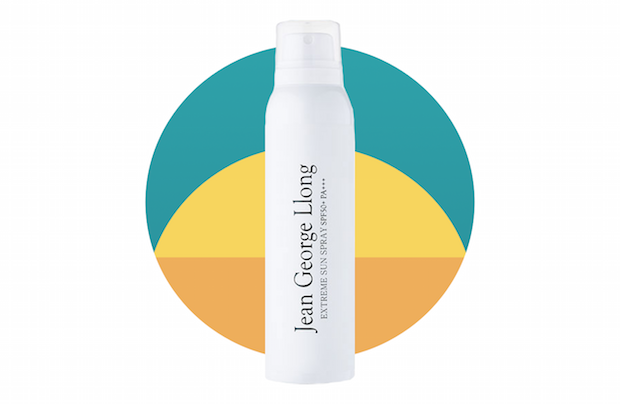 PROS: This product design is idiot-proof. Point and spray! Instant protection! Also, even though this may melt your makeup a little, it dries matte.
However, because this product features the ingredient Ethylhexyl Methoxycinnamate, it is considered a chemical sunscreen, which means that it needs to be applied on bare skin to work. However, according to Truth in Aging, "Ethylhexyl Methoxycinnamate also protects cosmetics and personal care products from deterioration caused by UV rays and allows them to last longer in high UV conditions." Following that logic, if you're wearing sunscreen underneath your makeup and are using a liquid foundation with physical sunblock in it, this product may help prolong their ability to protect you from UV rays.
CONS: First of all, do not spray this product in an enclosed space—there are tons of chemicals in this that you don't want to inhale. Second, this may melt your makeup a little, so after spraying, reapply a bit of your liquid foundation and set your eyeliner with some powder to prevent it from running. Last, to get the same amount of sun protection as a lotion sunscreen with a spray sunscreen, you'd need to spray for roughly six to 12 seconds. By that time, your makeup will have completely melted off, so keep those oil absorbing sheets handy.
Too Cool for School. For a complete list of locations, visit their website.
THE FACE SHOP NATURAL SUN ECO ICE AIR PUFF SUN SPF 50 (P995)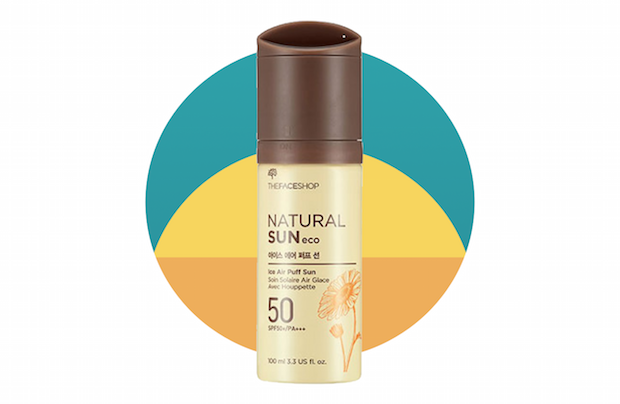 PROS: This product basically takes the best chemical sunscreen and physical sunblock ingredients and combines them into one formulation. Featuring Titanium Dioxide, Zinc Oxide, and Ethylhexyl Methoxycinnamate, if this product doesn't keep you protected from UV rays, we don't know what will. The fresh, cooling sensation is more than welcome in the middle of a humid day.
Also, one bottle comes with a spare sponge, so that you can alternate while washing the other one and allowing it to dry.
CONS: Unlike the Jean George Llong Extreme Sun Spray, you actually need to read the instructions to learn how to operate this product. To use, you have to twist, shake, then pump the cap to disperse the product onto the sponge. The consistency is somewhere between a thin moisturizer and sunscreen, which may melt your foundation a bit, so it's best to reapply again to build up coverage.
Since this only comes in one shade (light to fair), it may not suit those with darker skin tones upon initial application. However, the texture of the product is runny enough that you can apply the thinnest layer of your foundation on top to match your skin again.
The Face Shop. For a complete list of locations, visit their Facebook page.
Art by Dorothy Guya