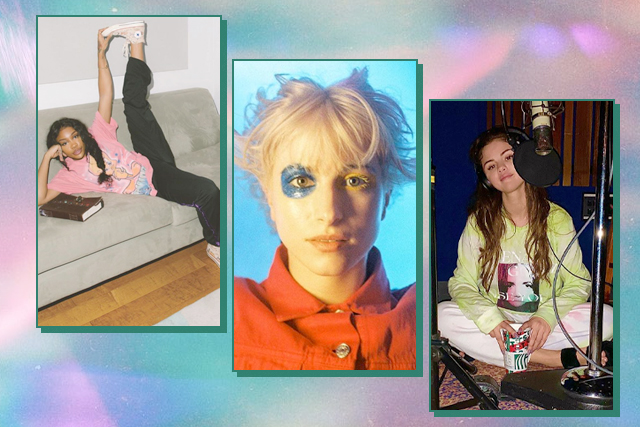 We have plenty of things to look forward to in 2020, including fashion trends, books, and of course, music. Several major artists have already confirmed that they're going to release new albums (or at least have something in the works). We can't wait for our favorite female artists to come back with new music and see what they have in store for us. We're especially excited about new music from artists that haven't released an album for years. (We're talking about you, Rihanna.) 
Here are the female artists we can't wait to listen to this year: 
Kesha 
Last Dec. 22, Kesha revealed on social media that her upcoming album "High Road" will be released on Jan. 31. She also said that the process of making her new album was totally different from "Rainbow," her most recent release. "This time around I have reclaimed my love of life. To quote one of my favorite songs of all time I've decided to 'fight for my right to party!' On my own terms. I won't be defined by my past, but I will learn from it. I am so happy, and I hope that happiness is infectious." Way to go, Kesha.
Halsey
Halsey has built up so much hype for her upcoming album, "Manic," talking about how it features interludes from artists like Suga of BTS, Dominic Fike, and Alanis Morissette. She also tweets about the album a lot, saying that "it's better" than her 2015 album, "Badlands." Halsey's new album will be released on Jan. 17.
Miley Cyrus 
Heads up, Smilers: We might be getting a post-breakup album soon. Miley Cyrus took to Instagram to show off her new mullet; she also dropped hints about a new album. "New hair. New year. NEW MUSIC," she wrote. A lot has happened in the past few months of her life—will her new music be similar to her song "Slide Away," which she released days after her divorce from Liam Hemsworth? We're intrigued.
Dua Lipa
Dua Lipa will also release a new album titled "Future Nostalgia" this year, with the specific release date yet to be revealed. We're assuming that her upcoming album has a modern-dance electronic vibe, judging from her recent single, "Don't Start Now."
Selena Gomez
Selena Gomez is back in the studio after her five-year hiatus and we couldn't be more thrilled. The news came shortly after Gomez released two of her tracks, "Lose You to Love Me" and "Look at Her Now." According to Gomez, this was the most honest music she has ever made, with the theme of resilience reflected in her new songs.
Hayley Williams
Former Paramore member Hayley Williams has revealed that her new solo music project "Petals for Armor" will premiere on Jan. 22. There's a website under the same name where two muted videos were posted, and an Instagram post published on Petals for Armor where you can her Hayley's voice. You can find more information about her project here.
SZA
On Jan. 3, SZA took to Twitter to tell fans that she will be releasing new music this year. "I'd say the date me and punch just discussed, but that would stress me and build unnecessary pressure. Short answer is yes," she wrote. We've been waiting for a new album since SZA wowed us last 2017. I guess we just have to wait for the details, but at least we know something's coming out.
Rihanna
Rihanna has not released an album since 2016 and fans can't wait no longer. One Twitter user even wrote: "Rihanna said the album's dropping in 2019. Yall should know she meant Caribbean time… expect it in 2023." The Fenty Beauty founder has been busy building her fashion and beauty empire and releasing photo books, but she has been hinting for years that she will be releasing a new album. Give us the deets, RiRi. 
Art by Tricia Guevara
For the latest in culture, fashion, beauty, and celebrities, subscribe to our weekly newsletter here  
Follow Preen on Facebook, Instagram, Twitter, YouTube, and Viber
Related stories:
World Music Day 2019: It's all about women empowerment anthems
Female musicians of 2019: How to cop their MV looks
Feminism in K-Pop: Women are using their music as a social platform
Preen Picks: Women in music you should know about