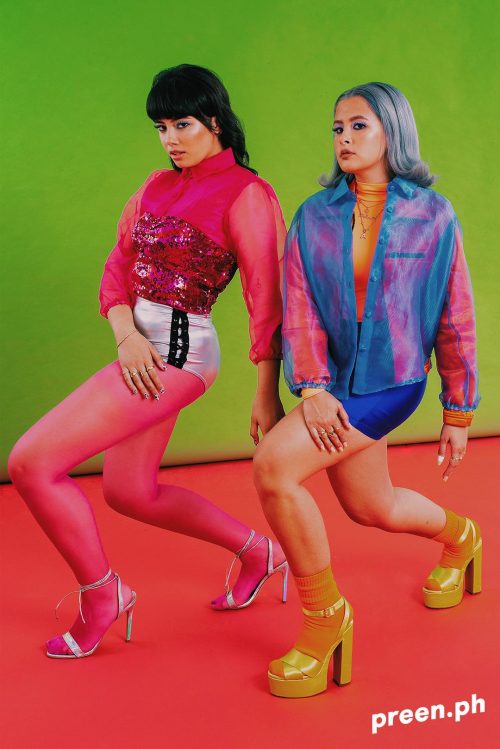 The Gibbs sisters joked that they didn't have a choice but to be friends when they were kids. Chi, the oldest of the two, called their sisterhood a "default friendship."
If you follow Chi and her younger sister Gabs Gibbs on Instagram, then you know how close they are, as well as their individual creativity. Chi is the co-founder of local clothing brand Neon Island who's in charge of creative direction and the illustrating colorful prints. Gabs is a freelance makeup artist and currently works as a product development manager for Sunnies Face.
When they're not working in their respective companies, they come up with projects like YouTube channel The Gibbs Guide, where they post vlogs about fashion, beauty and work life. "We live together so any project we do will lead to 24/7 brainstorming," says Chi. Usually Gabs is in charge of the makeup while Chi picks out their outfits. This is also how they came up with their last-minute Hall and Oates video last Halloween.
Their biggest collaboration to date is releasing their single. Last September, Chi and Gabs debuted as musical duo Gibbs with their song "No Hearts." When it came out, people thought it's only natural for them since their dad is music icon Janno Gibbs. According to Chi, the first time people took notice of their singing was when a video of the three of them went viral on YouTube. They were later approached by their music label Star Music.
"We've always been writing music but only really thought of pursuing it after that," Gabs chimes in. "We thought to ourselves to try writing together. If we come up with something good, we should do it."
After sending each other voice notes and jotting down ideas, Gibbs finally came up with "No Hearts."
The lyrics have themes of heartbreak and redefining one's self-worth after being played. Chi explains that the overall idea for the song was inspired by Instagram. "Gabs thought of the line when she was liking photos. We thought it was a funny idea," she says. Gabs adds that the song is "like a revenge fantasy for us—sort of like our alter egos." The accompanying music video has a retro vibe inspired by their love for Cher and Abba.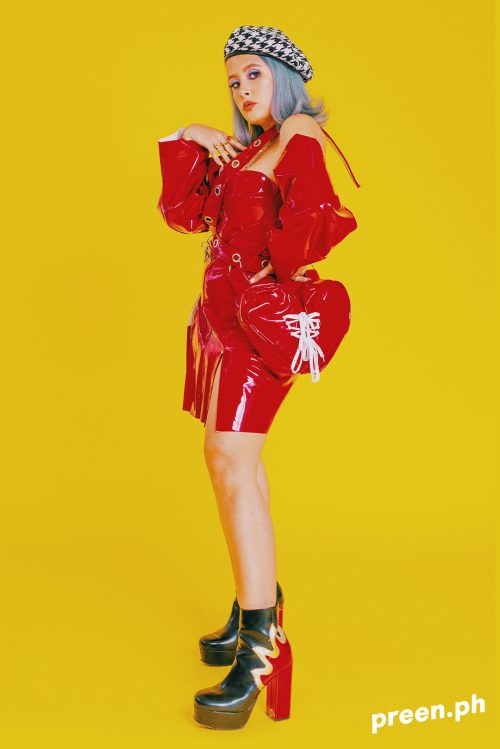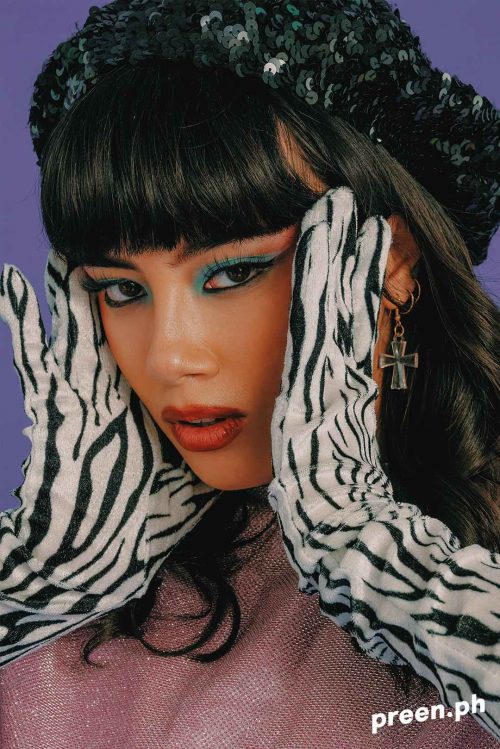 Of course, no collaboration is complete without some disagreements. As sisters, it's normal for Chi and Gabs to get into arguments—from making a mess while feeding their cats to borrowing clothes without permission. "We usually reach a compromise after a lengthy discussion," says Chi. Gabs adds, "We usually let our parents weigh in too."
At the end of the day, it's all about trusting each other to make their projects work. "We're each other's yin and yang, so we balance each other out," says Gabs.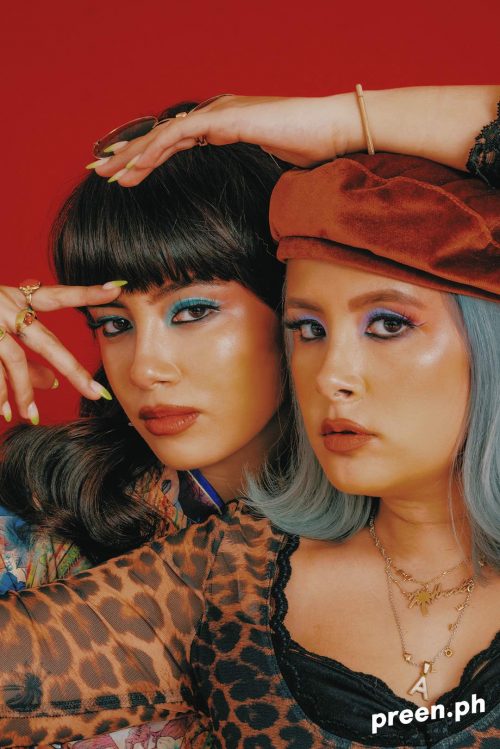 What's next for Gibbs? The duo didn't divulge much, but they have been working on new music since last year. If you want an idea of what their songs will be like, they tell us their musical influences aside from Cher and Abba are Haim and Fleetwood Mac. So, watch out because Gibbs is bound to be the next big duo in music.
The Gibbs sisters also talk about home life, their pets, and more about music in a an upcoming Preen.ph video. Coming out next week!
Photos by JP Talapian
Styling by Jana Silao
Makeup by Slo Lopez
Hair by Dorothy Mamalio
Creative direction by Tricia Guevara
Produced by Tisha Ramirez-Pante
Assisted by Jacqueline Arias and Lia Delos Reyes
Follow Preen on Facebook, Instagram, Twitter, YouTube, and Viber
Related Stories:
Gibbs sisters go retro for 'No Hearts' music video
Chi and Gabs Gibbs show us how you can be your own makeup artist
The Gibbs sisters show you how to keep your cool at this summer music fest
WATCH: Janno Gibbs and Chi Gibbs play a guessing game for Father's Day