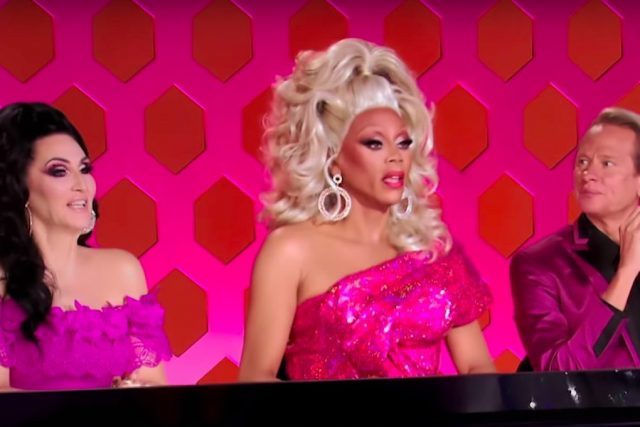 Oh, honey, are you ready for "RuPaul's Drag Race" season 12?
The upcoming season will premiere next week, Feb. 28 on VH1 and Feb. 29 on Netflix Philippines, and there's a lot to be excited about. We were already introduced to the 13 queens gunning for the title of Next Drag Superstar, but the official trailer posted on Valentine's Day is where the fun lies.
We've already seen (read: binged) 11 seasons of "Drag Race" to know what might go down this year. At the same time, we don't want to underestimate RuPaul and his team because there can be surprises in store. Either way, we've listed down our expectations for S12—you're free to add your own!
Getting political
"Drag Race" wasn't subtle with the political theme of the promos featuring the contestants wearing red, white and blue and reciting the US Pledge of Allegiance. The trailer also showed New York Congresswoman Alexandria Ocasio-Cortez as one of the guest judges this season, so we're betting that there's going to be another debate challenge (or something similar) like in season four.
🏳️‍🌈🇺🇸 @AOC joins the Ruvolution! 🇺🇸🏳️‍🌈#DragRace premieres 2/28 at 8/7c on @VH1! pic.twitter.com/lH8TDTtWSy

— RuPaul's Drag Race (@RuPaulsDragRace) February 13, 2020
It's only fitting for "Drag Race" to take the political route since the 2020 US elections will be happening in November. We also wouldn't be surprised if they'll make Trump jokes on the show. I mean, they did the not-so-subtle "Trump: The Rusical" in season 11, didn't they?
A rap challenge
🏳️‍🌈🇺🇸 @NICKIMINAJ joins the Ruvolution! 🇺🇸🏳️‍🌈#DragRace premieres 2/28 at 8/7c on @VH1! pic.twitter.com/ZaAXaOFLTw

— RuPaul's Drag Race (@RuPaulsDragRace) February 13, 2020
We've seen multiple singing challenges in "Drag Race," including a hip hop music video in season six. And with the addition of Nicki Minaj to the judging panel, we're guessing Ru is going to ask the queens to form a rap group. Will they be making a music video or are they performing live? Anything can happen!
"American Idol" parody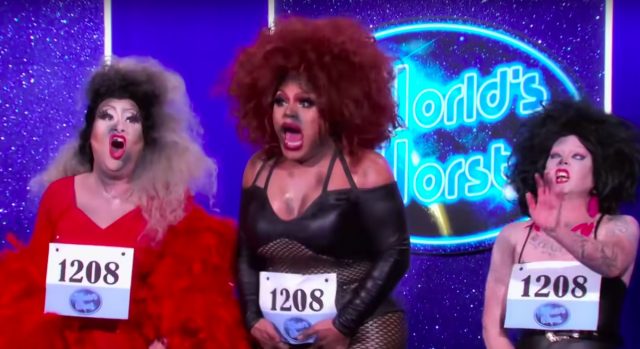 The singing competition may not be relevant anymore but it looks like we're seeing a parody skit based on it. In the trailer, there's a shot of three disheveled drag queens with contestant numbers and an "American Idol"-esque sign that reads "World's Worst." We're ready to laugh out loud once this episode airs.
The usual makeover
"Drag Race" isn't complete without a makeover episode featuring special guests or the contestants' good Judies. The big question is—how will the show top the previous seasons' challenges? Hmmm.
Snatch Game!!!
Another "Drag Race" staple. Again, how will this year's contestants fare against iconic Snatch Game impersonations from previous seasons? Will they make a big impression or bomb terribly?
A whole lot of shade and emotions
Do you notice a pattern in almost every "Drag Race" episode? Usually while they're getting ready in the work room, contestants either get into an argument over the pettiest things or they start talking about something sad from their past. All tea, no shade.
Anyway, expect more of that this season. We have a feeling that there are some big personalities in this batch—we could tell as much from the trailer.
Screengrabs from YouTube
Follow Preen on Facebook, Instagram, Twitter, YouTube, and Viber
Related Stories:
WATCH: 'RuPaul's Drag Race' season 12 trailer
These queens are the fashion monarchs of 'Drag Race.' Or maybe of the human race
'AJ and the Queen' and the concept of motherhood
There's now a college course inspired by 'RuPaul's Drag Race'