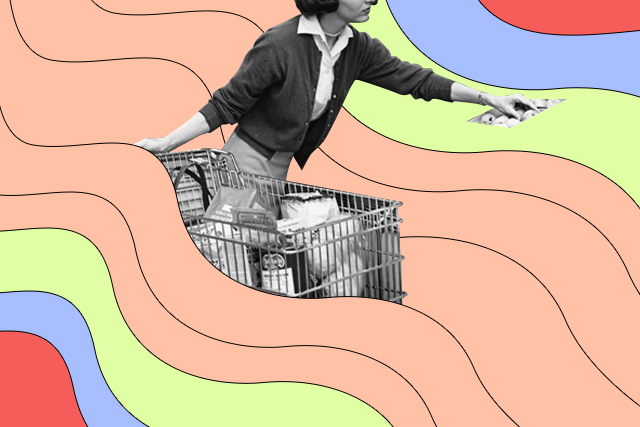 Shelves are emptied out, grocery shoppers wait in line for hours and the internet is filled with photos of bulk purchases such as an entire shopping cart filled with tissue paper rolls. Panic buying became such a big concern in the past few days that the Department of Trade and Industry had to order supermarkets to limit their sales. While this urge to over prepare is an understandable method of coping with the pandemic, people who rely on medical supplies for their day-to-day and those who can't afford to stockpile are having a difficult time getting access to basic necessities. How do we shop for a pandemic like COVID-19 while remaining calm and considerate? The U.S. Department of Homeland Security and the American Red Cross released tips on what to buy and how much of it you should buy. We broke down the shopper's guide to being COVID-19 ready.   
A two week supply of water and food
The rule of thumb for drinking water is 1 gallon per person per day. If you have furry friends at home, remember to add them to take them into account. Before rushing out to buy everything on the shelves, consider meal planning and try sticking to your grocery list.    
Alyssa Pike, a registered dietitian and manager of nutrition communications at the International Food Information Council, provided insight on continuing to eat well while on lockdown or quarantine. Stocking up on canned and frozen goods is actually a good idea. It's not that big of a compromise on nutrition, provided that you check them for signs of spoilage. While dry goods have long shelf lives, you also have to prioritize food with high amounts of liquids to raise your liquid intake. Choose canned goods with liquids such as canned tuna. Frozen foods don't just mean meat, although protein is a must. Frozen fruits and vegetables are just as nutritious as fresh ones. 
Pike also suggested picking ingredients for simple recipes like the ones for soups and salads. For us Filipinos, dishes like adobo and paksiw last long and require only a few ingredients. Filipino staples like rice, dried fish and dried mangoes are shelf-stable options that can add a lot of flavor and variety. Just keep in mind that sodium-rich food can be dehydrating so consume them in moderation. 
Sweets and beverages like coffee and tea are not considered essential but they can do a lot to lift the mood. Plus, they can provide an energy boost and remind you to hydrate. Her last tip was to remember to buy seasoning and condiments as well as to make sure that you have kitchen tools like a can opener with you.  
Household and hygiene products to last you a month
Cleaning products, whether it's for personal or practical use, tend to last long. It's excessive to buy several containers of bath products and packs of sanitary pads if your household isn't big. It's also unnecessary to purchase too many antiseptics and disinfectants. If you're planning to stay indoors, perhaps other people might need those supplies more than you do. 
A 30-day supply for prescriptions plus health supplies on hand
Some residences don't have the luxury to avail of delivery services. It's advised to store prescription medication for chronic and acute illnesses. It's important to continue treatment, especially if it's for maintenance.
Health supplies that don't require prescriptions are also safer to have at the ready. If your home doesn't have a first aid kit, now is a good time to make one. Preventing and curing common illnesses is also significant since the COVID-19 tends to have a worse effect on those with weakened immune systems. It doesn't hurt to have a few pain relievers, stomach remedies, cough and cold medicines, fluids with electrolytes and vitamins.
A smart shopper doesn't buy into the hype. Don't lose your wits and a big chunk of your savings to panic and misinformation. Practice caution but don't go overboard.
Art by Tricia Guevara
Follow Preen on Facebook, Instagram, Twitter, YouTube, and Viber
Related Stories:
Is the COVID-19 advice you read real or fake? A discussion
Dating in the time of COVID-19: Is it safe?
Shopping for the right reasons: Products supporting mental health awareness
Sustainable beauty? These local eco-friendly shops make it possible