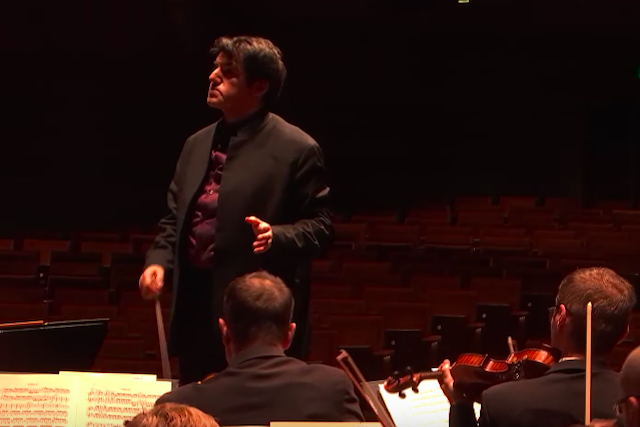 Event cancellations and postponements followed in the wake of the public health recommendations against mass gatherings. Containing the COVID-19 virus is of high importance but social distancing doesn't have to mean you can't enjoy a live show. Most Filipinos have been tuning into Pres. Rodrigo Duterte and his cabinet members' press conferences on live television and on their social media feeds. The news can be difficult to bear for some so a little respite can make a big difference. If you've exhausted your to-watch list on Netflix or taking a break from your film education on online resources, why not check out some live performances? For those looking to find a little comfort and a way to spend some time with your loved ones, we've compiled a list of live streams you can enjoy during the lockdown.
Solidarity Sessions: Together, At Home
The World Health Organization (WHO) and the Global Citizen movement teamed up for a virtual concert series promoting "unity amid the COVID-19 pandemic's social distancing protocols." If you missed the first of "Solidarity Sessions: Together, At Home" on Instagram live from Coldplay frontman Chris Martin, there's still a couple of artists in the lineup such as fellow Global Citizen John Legend. Martin interspersed his set (which included songs like "A Sky Full of Stars" and "Viva La Vida") with messages of positivity and solidarity for those directly affected by the outbreak. If you catch the next one, don't forget to leave uplifting comments while watching your fave artist perform their hits.
Quarantine Soirees
Although the title could have been better, Ivan Fischer and his Budapest Festival Orchestra's "Quarantine Soirees" chamber concerts is one of the many examples of initiatives by concert halls and opera houses to continue providing live classical and opera music. You can avail of a voucher to access The Berlin Philharmonic's digital concert hall until the end of March to watch their past concerts. New York's Metropolitan Opera has turned into a digital cinema house. They're streaming a different opera from their archive every 20 hours. You can also have a nightly date with Pianist Igor Levit on Twitter and Instagram during his house concerts. Vienna State Opera and the Melbourne Symphony Orchestra have been streaming shows before the pandemic. You can catch up on their shows anytime.
Locked Down Entertainment Parties
Is opera and classical music not your cup of tea? Locked Down Entertainment has got you covered with their group of Filipino artists playing electronic music or in a band. Because of the stricter community quarantine measures in the metro, it's best not to go roaming the streets or traveling at night. If you're missing the company and the vibe in your friend's home parties, put this stream on while chatting with your friends online. It's not exactly the same but we'll take it.
Go Beyond Yoga Classes
https://www.facebook.com/yogawithbenph/videos/257012038637273/UzpfSTE4NTU4NDY3ODE3MzE1NToyOTAwMDc5MjIwMDU3MDA3/
Technically not a performance but can you blame us for including this? Yoga is an art. True to their name, I Go Beyond Yoga's team of yoga instructors are committed to continuing their practice. At a time when health and wellness is even more crucial, they are here to remind you not to skip your yoga workout and to meditate. They offer different classes with different intensities. Whether you're a beginner or not, there's sure to be something for you from classes like beginner's ashtanga to rocket yoga.
The Social Distancing Festival
Not to be misconstrued as a celebration of the spread of COVID-19, The Social Distancing Festival is an online artist's community formed to showcase the work of the many artists around the world who have been affected by the outbreak. One such artist is Tanzanian dancer Tadhi Alawi who was supposed to present his short dance film entitled BODY vs MOUTH and a new solo at the now-canceled Laois Dance Platform festival in Ireland. The website has a featured section filled with video submissions of finished projects or practice videos of canceled live shows. It also has a live stream directory for performances which will still air so you can still show your support by paying for a ticket.
Offshoot Online Gallery
Want to make and showcase your own art during this quarantine period? Offshoot is partnering with Tarzeer Pictures to host an online gallery of video slideshows from pairs of visual artists and musicians. They are currently looking for participants who are interested in collaborating to create this digital show. Fill out a form and get those creative juices flowing. Maybe even make a statement about the quarantine itself.
Social distancing doesn't stop us from being social creatures. We can relearn how and what it means to connect with the rest of the world together.
Photo courtesy of the Melbourne Symphony Orchestra's Youtube account.
Follow Preen on Facebook, Instagram, Twitter, YouTube, and Viber
Related Stories:
Dating in the time of COVID-19: Is it safe?
This is how beauty brands are responding to the COVID-19 scare
Coronavirus viral videos that should have been left on draft
A look into celebrities' COVID-19 precautionary measures