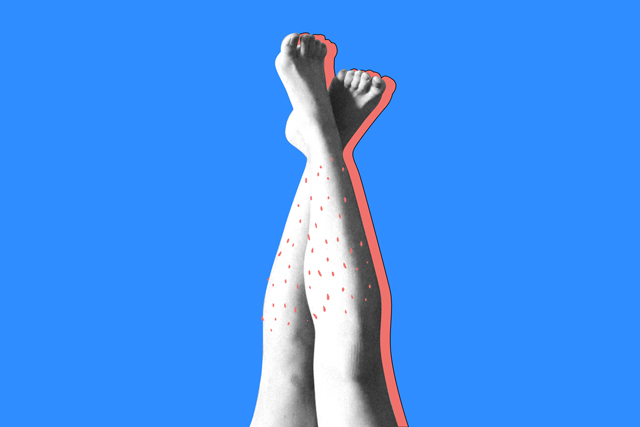 Just like with quarantine weight, people are freely growing out their body hair. Several men have participated in the #QuarantineBeard challenge, which is sort of an extension of No Shave November. Meanwhile, women have either cut their own hair or stopped caring about waxing.
We've always had a weird relationship with our body hair. Although it's normal for many women to have it on their legs and underarms, society and media have made us believe that it's unattractive. Why? Because it's not conventionally feminine, which is complete BS.
Thanks to the quarantine, a lot of us obviously can't go to waxing salons for our routine sessions. It's perfectly normal to not feel okay about how your brows look, among other things. It's also fine to want to change how you look while in isolation—sometimes we just can't help it. We can accept our bodies and the negative feelings we might have about it.
If you need more tips in accepting body hair while in quarantine, keep reading.
Let it grow and tell yourself it's okay
https://www.instagram.com/p/BYRkOKkHy28/?utm_source=ig_embed
As gender studies professor Juliet A. Williams tells Daily Beast, being in isolation makes one think about how we would present ourselves if no one was watching. She also noted how the quarantine can bring into perspective the rejection of gender stereotypes: "long hair, short hair, gray hair. All of the things that we do to create the illusion that there is such a big difference in the way men and women look are being taken apart."
If you were someone who made an effort to get a monthly wax and a haircut, you'll either feel anxious because your routine has been slightly altered or relieved because you don't feel obligated to do it for the time being. Whatever it is, you shouldn't beat yourself up and let your body hair grow out if you want.
Don't shame others
What we're not going to do is to equate self-worth with physical appearance and shame other people for their body hair choices. If someone wants to grow it out, let them be. If not, it's still none of your business. Remember that feeling negatively about a certain feature of yours doesn't give you a pass to project your insecurities onto others.
Follow accounts that promotes body hair acceptance
When we think about body hair advocates, people like model Sophia Hadjipanteli, who's known for her unibrow, and accounts like Get Hairy February come to mind. They're proof that having body hair isn't shameful, society just made us think that it is.
https://www.instagram.com/p/BvphlvGl0Sh/
So, if you're looking for a dose of inspiration, follow the accounts we mentioned or you can check this list for more.
Art by Tricia Guevara
Follow Preen on Facebook, Instagram, Twitter, YouTube, and Viber
Related stories:
Emily Ratajkowski says body hair is part of being feminine
These celebrities flaunted their body hair for the world to see
Our weird relationship with our body hair
I never get my brows done, but I'm starting to love brow gel