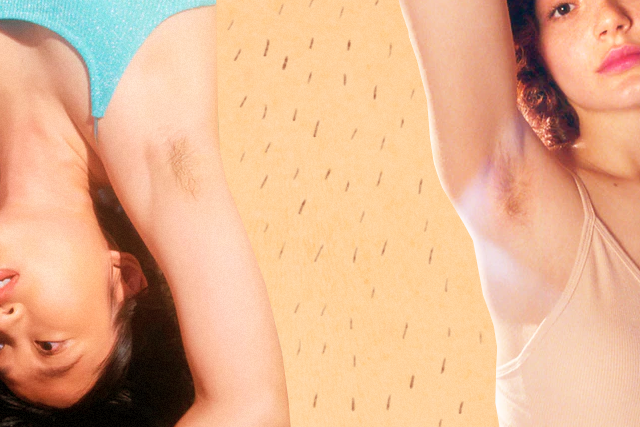 When it comes to body hair, there are two types of women. The first would rather be hair-free by getting threaded, waxed, and even lasered—this is totally me by the way. The other is totally comfortable with her layer of fur and flaunts it for the world to see. The latter, can be more difficult because we've been brainwashed to believe that we need to be hairless. But, if that was the case, then we wouldn't be growing hair to begin with.
I started getting waxed at a young age and have continued ever since. However, lately, I've been too lazy to get it done that I just leave it be. Personally, I prefer being hair-free but I've learned to be okay with it in some cases like my legs. Although there is nothing wrong with hair removal, being confident in your natural state can be very empowering. If it doesn't come easy to you, let these celebrities be your inspiration.
Julia Roberts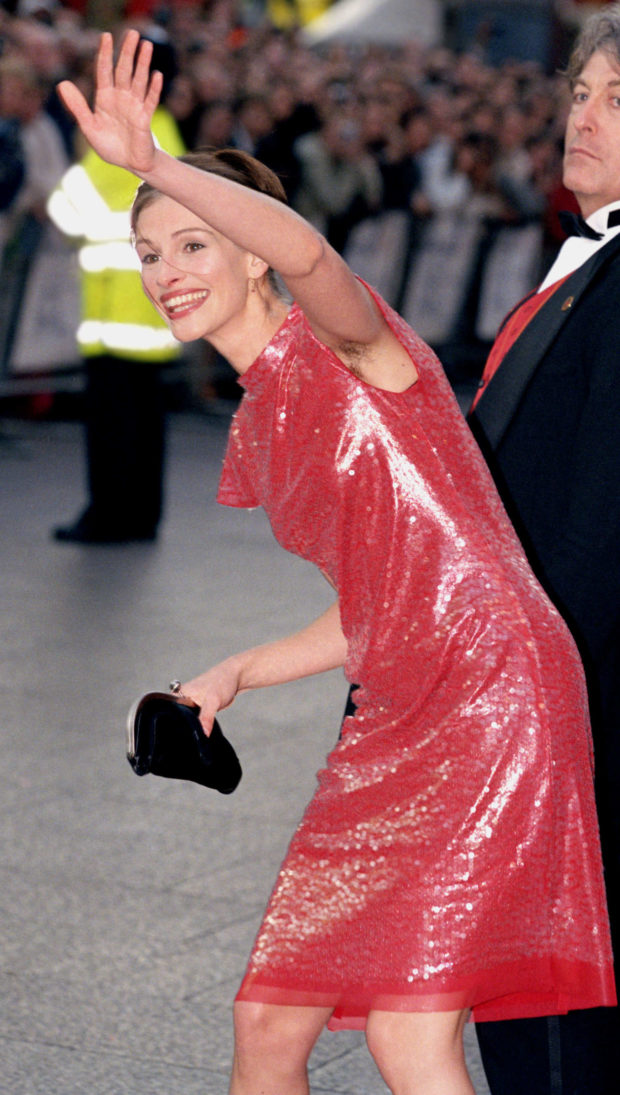 On-screen, Julia Roberts plays roles of women you look up to. Whether it's a feminist teacher or a woman trying to find herself, we can learn something from her. This works off-screen too. In 1999 she attended the premiere of her film Notting Hill. She wore a sparkly red dress and waved enthusiastically at fans while showing off her unshaven armpits. She was all smiles and clearly didn't give a f*ck.
Amber Rose
In line with last year's Slut Walk, which aims to "raise awareness about sexual injustice," Amber Rose broke the Internet. On Twitter, she posted a photo of her laying on a staircase wearing a black bikini top, coat, diamond choker, and shades. Oh, and she was completely naked from the stomach down, showing off her pubic hair. Ladies, don't feel pressured to wax it all off if you're comfortable with it.
Miley Cyrus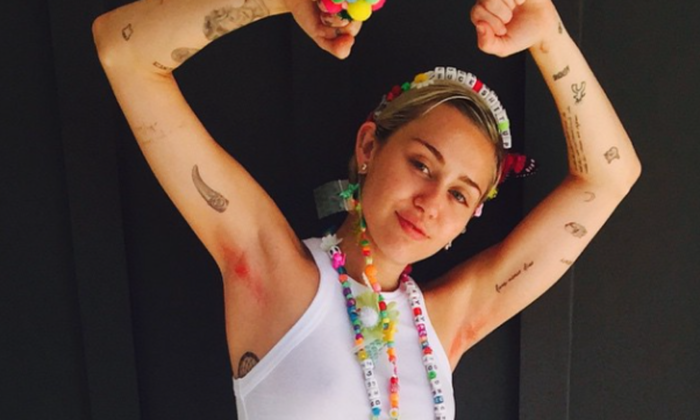 Before she deleted all of her IG photos, Miley Cyrus was known for being very raw on the social media platform. She would post unedited pictures that were as real as they could get. She would post pictures posing with her arms up and you could see her dyed armpit hair. She even did the same for a magazine cover.
Amandla Stenberg
View this post on Instagram
Amandla Stenberg is one of latest celebrities to break the stigma on the red carpet. She wasn't afraid to show it off with her beautiful Valentino gown.  
Paris Jackson
View this post on Instagram
Ah, stubborn leg hair. Sometimes we're cool with it and other times we just want it to disappear. Paris Jackson, on the other hand, is embracing it. On Instagram she posted a photo with her leg hair glistening in the sun. In the caption she said, "If you're not competing with your brother over who can grow longer leg hair wyed [?]"
Lady Gaga
If you're still fangirling over Lady Gaga in A Star is Born, here's another reason to love her. In 2013, she was featured in the cover of Candy Magazine. It was a dramatic black and white picture wherein she had a coat on one side of her body and her pubic hair on full display. Yes, Gaga. Work it.
Art by Marian Hukom
For the latest in culture, fashion, beauty, and celebrities, subscribe to our weekly newsletter here
Follow Preen on Facebook, Instagram, Twitter, YouTube, and Viber
Related stories:
Our weird relationship with our body hair
Amandla Stenberg shows off her armpit hair on the red carpet
This makeup brand showed off a woman's upper lip hair and we'e here for it
How did hair become a political statement?