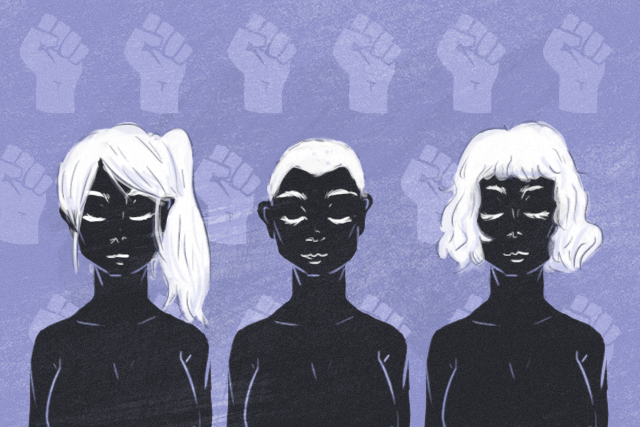 There is a notion that if you change your hair, you're probably going through something. The common instance is during breakups, just like Bea Alonzo in One More Chance. But recently, it seems that some hairstyles are starting conversations from sexism, body image, to other political matters.
So how are hairstyles defining today's society in the past few years? Here are a few examples.
Female superheroes' long hair
With the popularity of superhero movies and shows, female characters like Wonder Woman, Black Widow, and Captain Marvel are given the attention they deserve. However, Racked brought up an argument that fighting with flowing, untied hair is both inconvenient and sexist.
While there is visual appeal in seeing their hair in motion while they're fighting and flying around, their image is somehow rooted from the sexist stereotypes in comic books. "Even today, the physical attributes and feminine beauty of superheroines are exaggerated to make them look like, well, frankly, porn stars at worst, and sexy female athletes at best," Christina Dokou, assistant professor of American literature and culture at the University of Athens, told Racked.
The impression on these superheroines can also change depending on their hairstyle. If they have long blonde hair, they're "still mostly treated as glorified bimbos, regardless of their powers." While a shorter 'do may indicate that the character is a lesbian or bisexual. In short, the unequal treatment and stereotypes based on hair are real.
Shaved heads
When a woman goes bald, it's a big deal. Mostly because of the gendered ideals that women should have long hair and a feminine appearance. Aside from being a sign of empowerment, a shaved head is also seen as breaking from societal norms. Rose McGowan, for example, got candid on her reason for chopping off her long locks. "I broke up with you. The collective you, the societal you. I broke up with the Hollywood ideal, the one that I had a part in playing. The ideal version of a woman that is sold to you by every actress in every hair commercial telling you, 'this the secret to being beguiling, the secret to getting a man to want you.'"
On the other hand, having a bald head is also seen as a symbol of strength among women. Think the Dora Milajes in Black Panther and Charlize Theron playing Furiosa in Mad Max: Fury Road.
Natural curly hair
Karylle recently told us how she's learned to embrace and love her natural curls. This is a statement in itself as people would often suggest that one should straighten their hair because "it looks nicer." I was also told multiple times to get my hair rebonded just because it's wavy. No thanks.
While having straight or curly hair is ultimately a choice, some still associate attractiveness with the former which is born out of society's lookist culture. In another perspective, the societal pressure to straighten one's hair is also seen as taking away one's identity. This is evidenced by the several black women who choose to rock their natural locks to normalize it and take back their identity. This is also their way of standing up against the everyday racism they experience.
Gray hair
More women are starting to embrace their graying hair. Instead of dyeing it, they just let it grow out because it's either too much work or they're not ashamed of something so natural. Three women of varying ages told Daily Mail that their hair looked and felt healthier when they stopped covering up their gray hairs.
This is also a way to normalize gray hairs and squash the idea that "it makes you look old." In fact, older women aren't the only ones that go gray. WebMD notes that while premature graying is rare, it can happen as early as 20 to 30 years old.
Women's body hair
As we mentioned before, society has dictated that body hair is a sign of masculinity. So if a woman doesn't shave, it's seen as unnatural and unattractive. But now, many women are saying, "F*ck this" and not letting sexist ideals define them. This prompted movements like the #AmberRoseChallenge and #LesPrincessesOntDesPoils, among many others, which champion women's body hair and fight dated beauty standards.
Art by Marian Hukom
Follow Preen on Facebook, Instagram, Twitter, and Viber
Related stories:
The Empowering Reasons Why Women Shave Their Heads
You Won't be Breaking the Rules With These Work-Appropriate Hair Colors
Back to Your Roots: Celebrities Are Keeping This Part of Their Hair Untouched
Our Weird Relationship with Our Body Hair