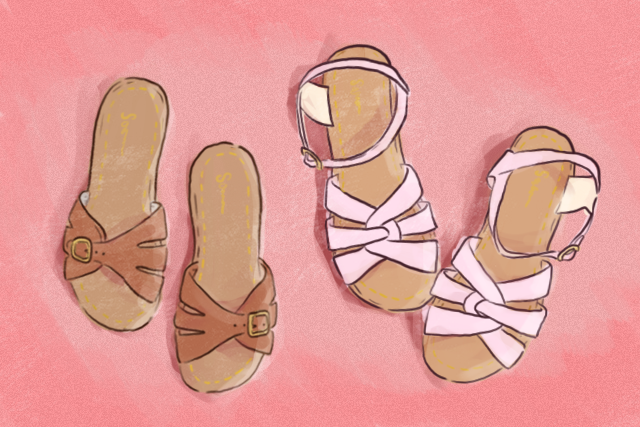 I'm the type of person who gets fixated with a pair of flats and end up using it until it wears out completely. And when it finally does, it's heartbreaking and I know you know what I feel. But I guess there are those that stick around, no matter what—yes, I'm still talking about shoes.
I've known about Salt-Water Sandal for a while now and I even vividly remember asking my mom to buy me a pair when I was still in school. Fast forward to a few years later and I'm reunited with another pair. Not gonna lie that I've been using it ever since I got it—almost every day. Heck, even my boss said she bought herself a pair!
I recently found out that Salt-Water was originally created from leftover (yes, scraps) leather from when they used to make military boots for WWII. I guess that's why it's so durable and basically can withstand whatever comes your way.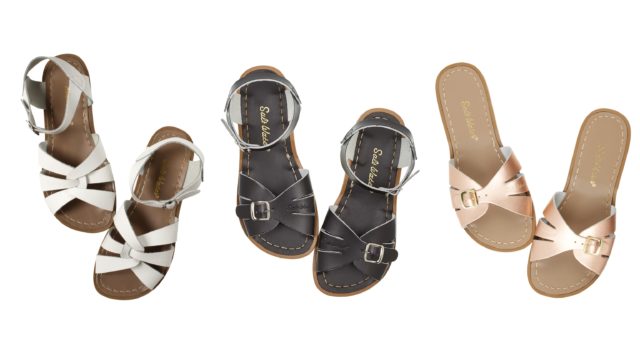 The leather is coated with a water sealant allowing it to be exposed to water and moisture, it also comes with rust-proof metal tongues that you can easily adjust, and finally, the sole is not just glued on but actually stitched. Managing director Rachelle Lainé joked that she wished it would break easily so they can sell more pairs, but it really is super strong and sturdy allowing you years of use.
I'll be heading to Batanes for a quick vacation this weekend and I think you already know what's first in my to-bring list!
Salt-Water Sandal are available at Rustan's Makati, Rustan's Shangri-La, Commonthread, Mothercare, and Playground. 
Art by Marian Hukom
Photos from Salt-Water Sandal
Follow Preen on Facebook, Instagram, Twitter, and Viber
Related stories:
Woven Shoes to Match Your Straw Bags and Hats
Use These Sun Hats to Hide Away This Summer
10 Things You Need to Build the Best Summer Wardrobe Ever
Summer Fashion Picks to Beat the Heat