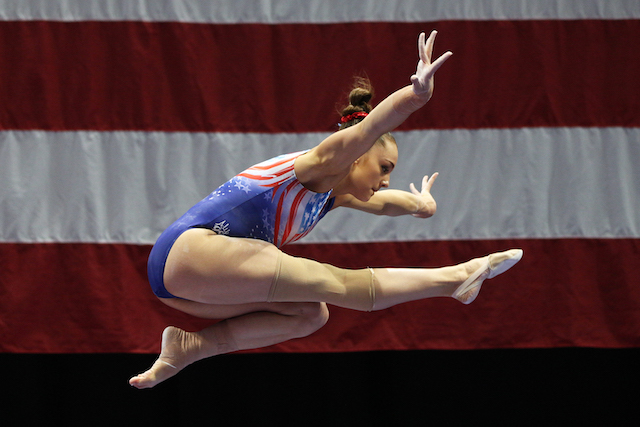 There's a new sports documentary coming out on Netflix and it focuses on my favorite sport to watch when I was growing up—gymnastics.  On June 17, PEOPLE debuted the first trailer for the documentary "Athlete A." But unlike Netflix's recent sports drops like docuseries "Cheer" and Michael Jordan tribute "The Last Dance," this documentary isn't only about sports. It also talks about sexual abuse, the systemic protection of abusers and the women who broke the silence.
In August 2016, the newspaper Indianapolis Star released an investigative report detailing how the prestigious national team USA Gymnastics protected coaches accused of sexually assaulting their athletes. This led to an investigation in which over 500 women to came forward and accused former team doctor to USA Gymnastics Larry Nassar of sexual abuse for years. It was considered by the Guardian in 2018 as the "biggest sexual abuse scandal in sports history." 
The film focuses on "Athlete A"—the first gymnast to report Nassar for sexual abuse. In 2018, she came forward and revealed her identity as Maggie Nichols, a former member of the national team and a recent NCAA gymnast from the University of Oklahoma. Her courage to speak up inspired hundreds of other women victimized by Nassar to come forward including elite gymnasts Aly Raisman, Simone Biles, McKayla Maroney and Gabby Douglas. 
It was originally set to be released at the 2020 Tribeca Film Festival in Apr. 15-26, but was canceled due to the coronavirus pandemic. Based on the trailer, we will be seeing the issue through the perspectives of several young women athletes and journalists as they expose the organization for endangering children for years. 
The film comes out on Netflix on June 24.
Photo courtesy of Netflix
Follow Preen on Facebook, Instagram, Twitter, YouTube, and Viber
Related stories:
Award-winning films 'Pamilya Ordinaryo' and 'Sunod' are coming to Netflix
'Parasite' star Park So-dam stars in Netflix's new series 'Record of Youth'
Netflix's "The Midnight Gospel" takes you on an acid trip—minus the acid
'Ghost Fighter' is coming to Netflix and I'm officially ten years old again