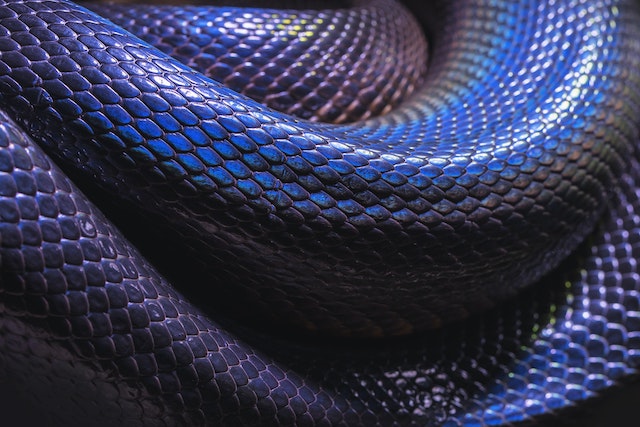 Remember that urban legend about a half-snake half-human monster that's been living in one of the malls in Metro Manila? What about the story about holes opening up in their department store's fitting rooms that made many of us terrified of going in alone? Well, Alice Dixson is finally speaking up.
After three decades, Alice Dixson will finally reveal her side of the taong ahas story she allegedly experienced at Robinsons Galleria. On July 21, the actor posted a teaser video on her Instagram of a new vlog revisiting the site of the incident promising to tell the whole story. 
"Hindi ko gustong buhayin ang chismis; that is the farthest from my intention. Nais ko [lang] linawin ang mga naganap sa Robinson's Galleria [noong] dalaga pa ako. I made promise to a dear friend—I said I would tell my side of the story this year at dahil 30 year anniversary na this month, it is NOW time," she said.
According to one version of the urban legend, there was once a snake-human hybrid that roamed around the fitting rooms of Robinson's Galleria snatching up women it liked by opening up a hole in the floor. The story goes that Dixson was trying on clothes in one of the stores when the floor opened up and led her straight to the monster. They say she managed to escape and was allegedly paid by the mall's owners to stay silent about the issue.
While the sinister story seemed terrifying to me growing up, Dixson has made light of it by partnering with Robinsons Galleria in a 2018 Halloween commercial that parodied the incident.
Another version of the story says that the taong ahas was Robina Gokongwei-Pe's twin all along while another says that it was the Gokongwei family's lucky charm that gave them all their success and riches. Gokongwei-Pe confronted those rumors at a talk in the UP School of Economics 10 years ago.
"My kakambal was supposed to be the source of our wealth as she laid golden eggs. She was supposed to be hiding under the floor of the fitting rooms, and every time a beautiful woman would enter, the floor would open and she would land right inside the mouth of my kakambal na ahas," she said.
"I have no idea who started this incredible story, but I have to tell you that some people believed it and even started staring at my legs to see if there were any signs of snakeskin. A few people still ask me about it, and I have to tell them na naging handbag na ho sa Robinsons Department Store," she continued.
Itching to know the real story behind the urban legend? Alice Dixson is going to spill all the tea on her YouTube channel really soon.
Photo by David Clode on Unsplash
Follow Preen on Facebook, Instagram, Twitter, YouTube, and Viber
Related Stories:
Bea Alonzo is out to stop alleged trolls trying to buy out fan accounts
Faith and positivity don't absolve us of our political responsibilities
The evil has been defeated: KathNiel fans fight back against online trolls
The internet is still split on Agot Isidro's reaction to the Pacquiaos' luxury bikes