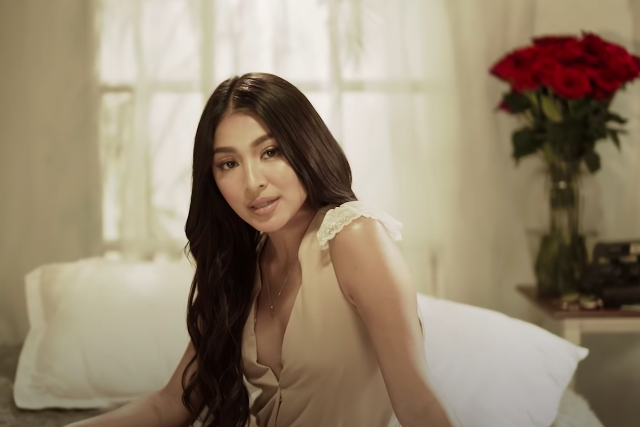 Here's a sight for sore eyes (and yes, we really needed this after tuning in on President' Rodrigo Duterte fifth State of the Nation Address): Actress after our own heart, Nadine Lustre shared a solidarity message for the #SONAgKAISA protest held today through a polaroid she shared on her Instagram. 
Her message reads, "Pagbabago, hindi abuso. Pagkakaisa, wag mang-isa. Hawak kamay, wag hugas-kamay. I'm a Filipino and I stand for my country. We deserve better!" She also shared a short video of her hand-painting the placard herself.
This isn't the first time she's spoken up about her political stances. She posted on her Instagram stories on April 2 (after Pres. Duterte gave a "shoot them dead" order in a press briefing), "COVID exposed the government for what it really is. The people need help, compassion (minus Koko [Pimentel]) and transparency, not threats and lies."
She also previously called out DZMM radio-TV host Jobert Sucaldito after he gave a statement about how the ABS-CBN network was "too harsh" when he was called to be a resource person for an ABS-CBN franchise renewal hearing. He was suspended after making inappropriate and insensitive comments regarding actress Nadine Lustre's state of mental health on his show "ShowBuzz." Lustre wrote in an Instagram story, "Kahit pagbali baliktarin mo, mali yung sinabi mo. Inalis ka sa trabaho dahil MALI YUNG SINABI MO and how is this even on congress?! Someone enlighten me. PLS. (sic)"
The actress joins the many Filipinos who protested against the Duterte's administration's lack of accountability and transparency in its COVID-19 measures. Will we be seeing more protest art from her? We certainly hope so. 
Photo screengrab from the "Summer" music video
Follow Preen on Facebook, Instagram, Twitter, YouTube, and Viber
Related Stories: 
Nadine Lustre calls out boomer radio-TV host for "not seeing the bigger picture"
President Nadine Lustre is selling her old clothes on Depop, FYI
Nadine Lustre will be traveling to Thailand and Cambodia for her new series
Nadine Lustre is the new face of H&M's sustainable swimwear line