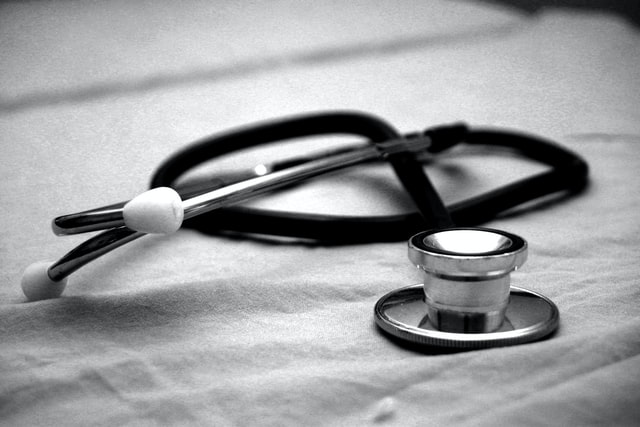 We're at the sixth month mark on the Philippines' battle against the pandemic, and yet our medical frontliners are allegedly still not receiving proper compensation despite risking their lives to combat the virus. Yesterday, Facebook user Joie Cruz shared an Inquirer.net article regarding a health workers' group talking about how hazard pays for government workers were "deceptive" and "divisive." Along with the link, Cruz narrated the struggles her frontliner mom experienced prior to her recent death.
Back in March, President Duterte signed an administrative order "which granted hazard pay to government personnel who physically report for work during the enhanced community quarantine (ECQ)." According to the order, medical frontliners in the public sector are to receive a hazard pay of no more than P500. "She and her co-workers were expecting about PHP 30,000+ for their COVID hazard pay, based on the DOH announcement of PHP 500 per day for frontliners," Cruz wrote. 
Sadly, that wasn't the case. According to her post, Cruz went to her mom's workplace to process some documents and claim benefits when she was allegedly told that her mom's actual hazard pay was only around P7,000. "Apparently, the COVID[-19] hazard pay of the nurses in their public hospital has been reduced to just PHP 150 per day and on top of it were deductions that were not even properly explained by the hospital administration," she explained.
In the article she initially cited in her post, the Alliance of Health Workers (AHW) quickly claimed that the administrative order "managed to deceive, divide and insult health workers." "The government is not sincere in recognizing the contributions of health workers who are inevitably exposed to health risks and hazards, especially those assigned to disease-infested places which pose occupational risks or perils to life," AHW national president Robert Mendoza said.
The group also shared how the funds for the said COVID-19 hazard pay "will be charged from the hospital's share of the General Appropriations Act (GAA) of 2020 or the approved budget for 2020 and not an additional fund."
Cruz also shares that her mother was allegedly denied a swab test after being exposed to a COVID-19 patient. She also says that she doesn't wants everyone to believe that her testament is all about the money. "This issue is about how my mom was treated way way below than what she deserves in a local public hospital where she worked in for more than 10 years—the first 4 years of those were without any salary."
With the rising number of cases here in our country, we're hoping a better health-centric plan that protects frontliners comes into play. I'm sure a lot of us who know or are related to a healthcare worker are worried about them everyday. Here's to hoping that the government takes a look into these things and gives more importance to the very same people who fight to save lives.
Photo by Hush Naidoo on Unsplash
Follow Preen on Facebook, Instagram, Twitter, YouTube, and Viber
Related Stories:
This organization is giving bicycles to everyone in need—frontliner or not
Queen Elizabeth II's couturier creates medical scrubs for frontliners
Mental health orgs go digital to help frontliners and COVID-19 patients
Harper from 'Wizards of Waverly Place' is now a COVID-19 frontliner