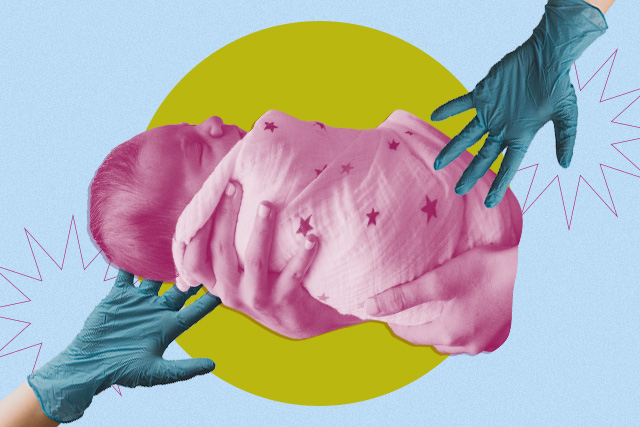 Our country's frontliners truly are our heroes doing their best to help everyone in need during this time. Earlier today, a nurse on her way to work stopped to help a homeless woman who was giving birth on a street in Bangkal, Makati City.
The Bangkal Fire Emergency Rescue Disaster Support (FERDS) Makati shared the video of the heroic gesture on their Facebook page saying, "Salute and Respect to all Medical Frontliners. Pinagbubutihan po at pinagiigihan po nla ang kanilang trabaho."
According to an ABS-CBN report, the nurse (who identified herself as Loraine) used the medical equipment of the barangay rescue team already on the site, delivered the baby and cut the umbilical cord before sending the pair to a hospital via ambulance.
Despite being mistreated and allegedly being underpaid amid the government's administrative order to grant hazard pay, healthcare workers are still going out of their way to serve the people. Not only this, public facilities catering to reproductive and sexual health have also been overlooked several times amid this pandemic. We hope that this incident would call on the public to stop the discrimination against healthcare workers.
This video should serve as a reminder that our healthcare system is not only overwhelmed but also not accessible to all. While we recognize that it was an emergency, we can't help but think about what would have happened to the homeless woman and her unborn child if Loraine or the barangay rescue team did not show up at the site. Given how overwhelmed our healthcare facilities are already, would they have been denied admission or even an ambulance? Would they be required to submit down payment or to have proof of payment for admission?
Nevertheless, we hope that the woman and her newborn baby are safe and getting the services they need and that nurse Loraine is having a good day today.
Art by Dana Calvo
Follow Preen on Facebook, Instagram, Twitter, YouTube, and Viber
Related Stories:
This woman's loss shows how the government allegedly treats frontliners
Check out these organizations that provide access to reproductive health services
Mental health orgs go digital to help frontliners and COVID-19 patients
Dismissing women's reproductive health will never be okay