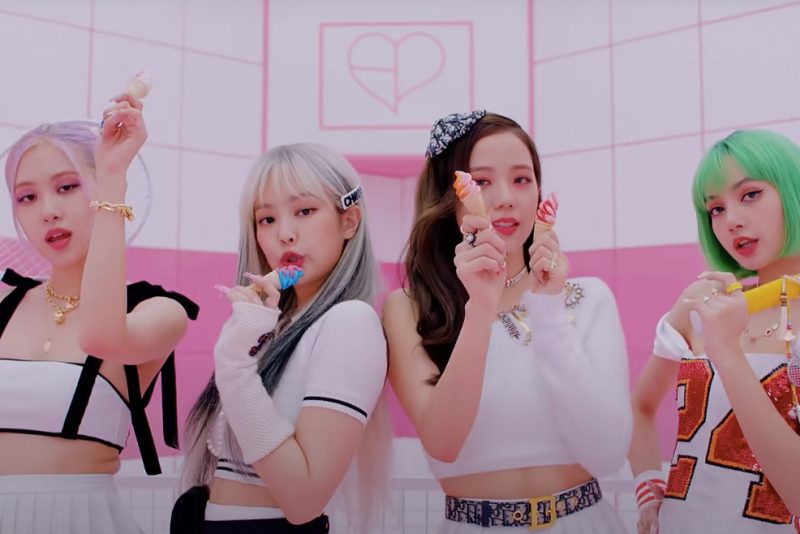 It's finally happening, Blinks! A BLACKPINK documentary is coming to Netflix.
On Sept. 9, Netflix posted an image of the girls with the caption, "All together now: BLACKPINK in your area!! BLACKPINK: Light Up the Sky arrives October 14." Not only this, their photos will soon be available as Netflix profile icons, too. 
Back in February, eagle-eyed Blinks spotted a mysterious "Untitled Blackpink Feature Documentary" when they searched the group on the streaming platform. Netflix cheekily responded back then by saying, "We currently don't have any info on when that'll be released. Make sure to follow our social handle for updates though!" Today, Netflix finally put those rumors to rest and confirmed the news. The film will have exclusive interviews of Jisoo, Jennie, Rosé and Lisa and never-before-seen clips from their trainee days up to the international pop sensations they are today. The documentary will feature the highs and lows of the band, leading to their 2019 Coachella performance which was a first for a K-pop girl group.
"Viewers will get a first look into the recording process of the band's follow up album, which depicts the highs and lows of being a K-pop idol group and showcases each member's incredible talent that when combined, creates the uniquely trailblazing DNA of BLACKPINK," Netflix said at the press release.
"BLACKPINK: Light Up the Sky" will be directed by "Salt Fat Acid Heat" director Caroline Suh and will be available in the Philippines on Oct. 14 at 3:00 PM. With two pre-release singles "How You Like That" and "Ice Cream" featuring Selena Gomez already topping the charts, the girls have been hyping up their first full-length album dropping in October. And with a Netflix documentary coming out in the same month, we can tell that this comeback will be nothing but iconic.
Photo screengrabbed from the "Ice Cream" official music video
Follow Preen on Facebook, Instagram, Twitter, YouTube, and Viber
Related Stories:
Selena Gomez bias wrecks in Blackpink's 'Ice Cream' MV teaser
Blackpink's Jisoo is making her small screen debut soon
'How You Like That': BLACKPINK bumps 'Boy With Luv' off the Guinness World Records
Blinks, we got a name for Blackpink's first full album