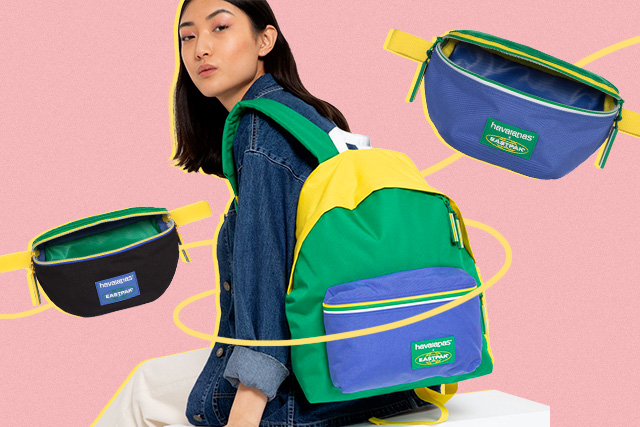 At this point, saying "I miss the outside world" sounds like the understatement of the year. If you've also been spending time in quarantine reminiscing about past travels, I bet some of you are already planning your next trips. Obviously, it's still best to stay at home, but it doesn't hurt to jot down the places you want to go post-pandemic. I'm not gonna lie, a post-pandemic trip with friends whom I haven't seen in so long sounds great, but it's also pretty tempting to travel solo. As a self-proclaimed extrovert, I was never the type to prefer just my own company, but all those months in quarantine taught me to appreciate spending time with myself. And after everything that's happened, I have to say, I deserve a getaway trip.
Solo traveling is not a new concept and, personally, I was never interested in it until recently. After all that time in isolation, I feel like I wouldn't be ready to face the general public right away. Just thinking about adjusting to different people's schedules throughout the trip already makes me feel fatigued. Since I want to get away from all the stress, here's what I want to do on my first post-pandemic solo trip. 
This is my chance to escape the city 
Aside from wanting to get out of my household right after the pandemic, I also really want to get out of the city. I don't know if it's just Taylor Swift's "Folklore" getting to me, but I have never wanted to go on a trip just to see nature until now. There are several nature sights right outside of Metro Manila and the internet is filled with budget-friendly ideas as well. Moreover, travel blogs say that taking a nature trip is beneficial to those who are weary of seeing the same thing over and over again. 
As a woman born and raised in Manila, nature trips are certainly outside of my comfort zone and definitely on top of my post-pandemic travel bucket list. These don't necessarily involve heavy climbing or heading too far away from civilization (the no bathrooms and no Wi-Fi type of thing), but still serve the purpose of getting closer to nature. Take low-key sleeping spaces like this jeepney camper in the rainforests of Tanay, Rizal, for example. It's a cozy overnight spot made out of an overhauled jeepney, which includes basic amenities like beds, a kitchen and air conditioning. And it sits close to sights like Masungi Georeserve, Mt. Daraitan, Tinapak River and Daranak Falls. 
Another option would be booking a beach hut or pitching a tent on a pretty undiscovered beach like Patar Beach in Bolinao. Nothing says peace and quiet like heading to a beach free of busy establishments (plus, this place is so low-key that they say nobody would catch you snapping a racy photoshoot by the waves).
In terms of what to bring, I wouldn't need heavy gear so just a bag that has enough compartments for essentials like the Padded Pak'r from the Havaianas x Eastpak collection. Plus, I could pack my laptop or tablet in its built-in sleeve so I could watch Netflix in the mountains.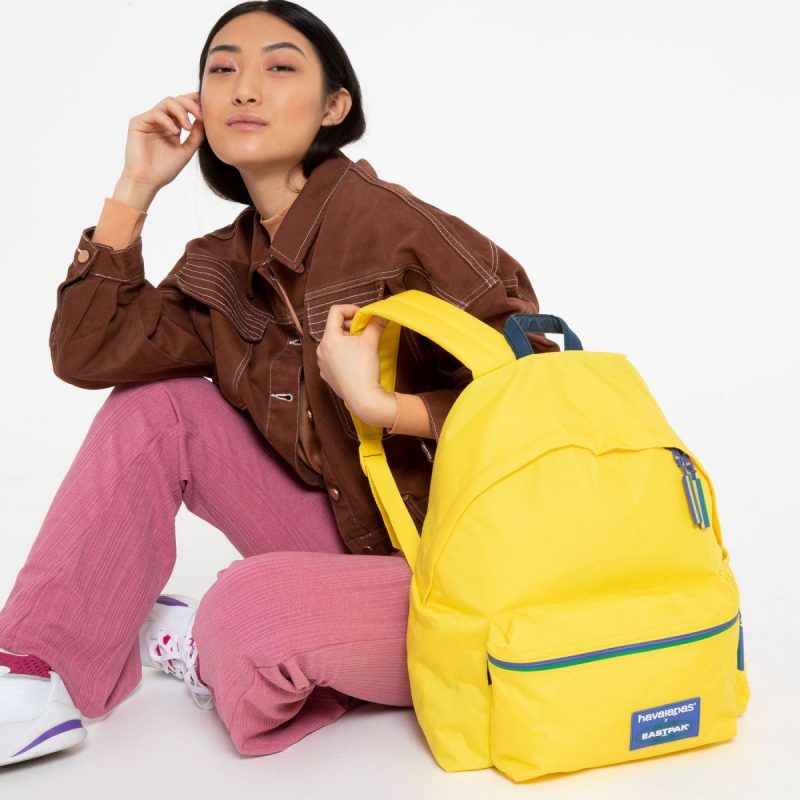 Aside from having a water-repellent zipper to protect my things, the collection can be paired with the Havaianas Brasil Logo flip-flops which could come in handy on an impromptu hike or swim. These flip-flops retail for P799 while the Padded Pak'r retails for P3,499 at the Havaianas Bonifacio High Street branch or online.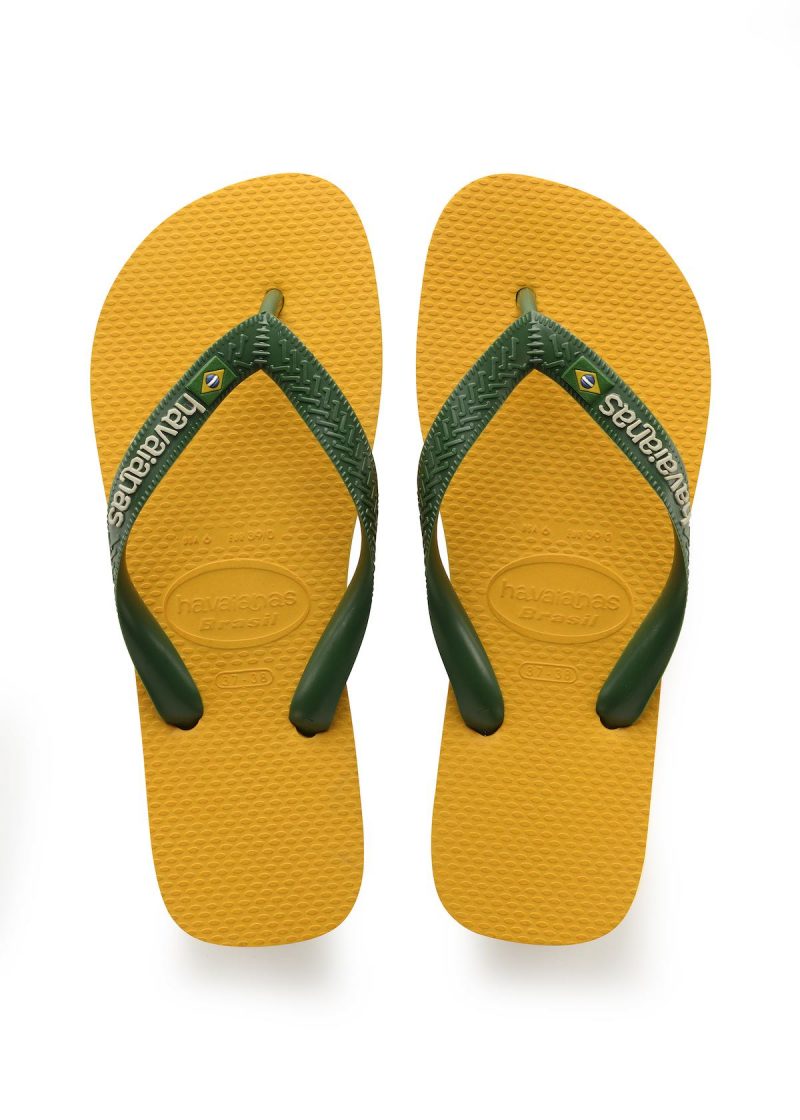 I need a staycation dedicated to self-care
Even if we spent most of our time at home, quarantine has become overwhelming. From the struggle of maintaining a work-life balance to processing the news, a self-care staycation sounds like a great post-pandemic remedy. If you're the type who hates the stress of mapping out an entire itinerary for a vacation, a solo staycation is just the right "break from life" you need.
One option is to create a DIY sensory deprivation tank to counter all the tension and unease brought about by the pandemic. A sensory deprivation tank is a dark soundproof tank filled with salt water used for restricted environmental stimulation therapy. It provides health benefits like muscle relaxation and better sleep. You can make one in a quiet room at home with a kiddie pool wide enough for your whole body to float. The goal is to minimize sensory stimulation to help you relax. Set up blackout curtains or wear a blindfold to eliminate light and wear earplugs to cancel sound. 
Studies show that sensory deprivation can help treat symptoms of anxiety and depression. However, its effects may not be for everyone, especially if you don't do well with pure silence and darkness. But if you really want to get away from your place and people (family members or roommates included), checking in a nearby hotel just for the sake of solitude is another option.
Be the respectful and responsible tourist
Don't forget though: Travel enabled the spread of the virus and experts predict that governments will approach traveling differently post-pandemic. Some governments and establishments may require more intense sanitation and health protocols before anyone can visit while others may use hotel and airline discounts to revive tourism. 
Some experts predict that travelers will visit less of the common tourist "hot spots" and will book longer stays especially in countries with secure pandemic infrastructure. 
Travel philosophy author Rolf Potts says, "For many people, travel is synonymous with vacations—and that's fine, but somehow I don't see vacationers as the model for post-pandemic travel. A constant source of travel headlines in recent years has been tourist overcrowding in places such as Venice and Bali, and I doubt the desire to go to so-called hot spots or top-ten-list destinations will drive the next wave of travel. It will be the desire simply to go, and to figure things out along the journey." 
A solitary journey would be perfect for open-ended explorations since you don't have to adjust to anyone else's plans before making sudden changes on the trip. Just make sure that someone you trust knows where you are at all times to be safe.
Traveling solo will set you up for the challenge of figuring out everything on your own so it doesn't hurt to ask the locals for help (or at least respectfully try to if you don't speak their language). During my trip to Japan last year, I discovered that a lot of what cashiers offered post-purchase were free point cards that give discounts—these helped me cut costs throughout my stay. 
When it comes to collecting small souvenirs or discount cards and coupons while you travel, belt bags can come in handy. Unlike backpacks or shoulder bags, you could strap belt bags like the Springer from the Havaianas x EastPak collection for easy access. The Springer comes in multiple colorways inspired by the colors of Brazil and retails for P2,299 at the Havaianas Bonifacio High Street branch or online.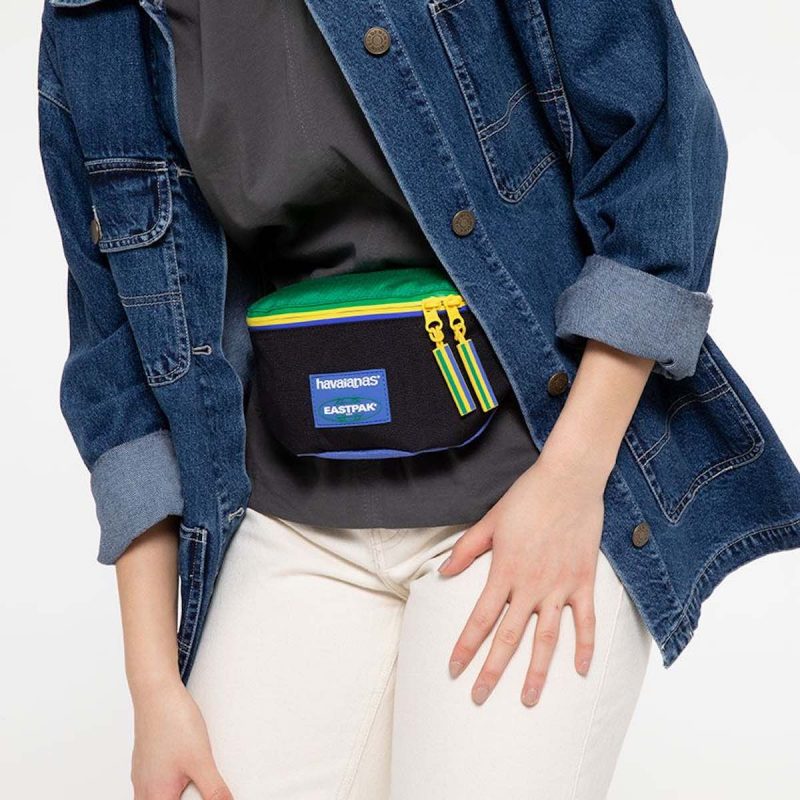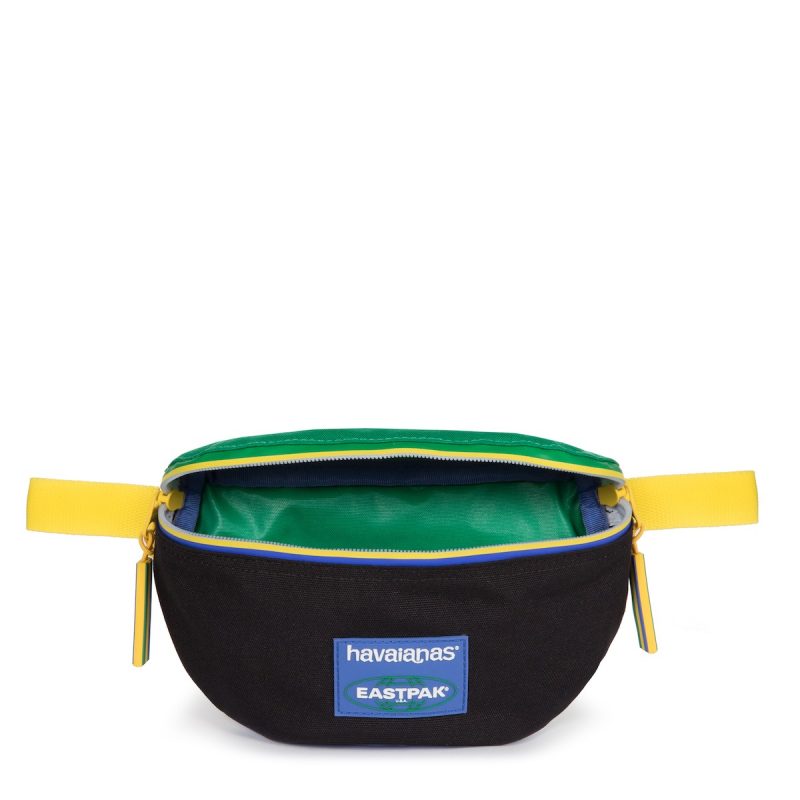 I want to find myself
This may sound cliche but I'm in this to find myself. A lot has changed over the past six months. The thought of not knowing what to do if I got lost on a solitary voyage used to scare me, but I think I'm finally ready to face that fear and to make my own decisions on the spot. And the Havaianas x Eastpak collection could set me up with the proper gear for the much-awaited adventure. Check out the whole collection which is only available in the Philippines and Europe at Havaianas Philippines' Facebook and Instagram. 
Journeying alone opens new doors for learning and growth. From booking your own transportation and accommodation to taking things at your own time, solo explorations could help you welcome the post-pandemic change with open arms. And isn't that what we're all looking for? 
Art by Dana Calvo
Follow Preen on Facebook, Instagram, Twitter, YouTube, and Viber
Related stories:
Why you should travel alone at least once in your life
You can't travel while under GCQ, so here's how you can refund flights
Things I wish I knew before I became an adult
Travel like a pro this holiday season with these apps