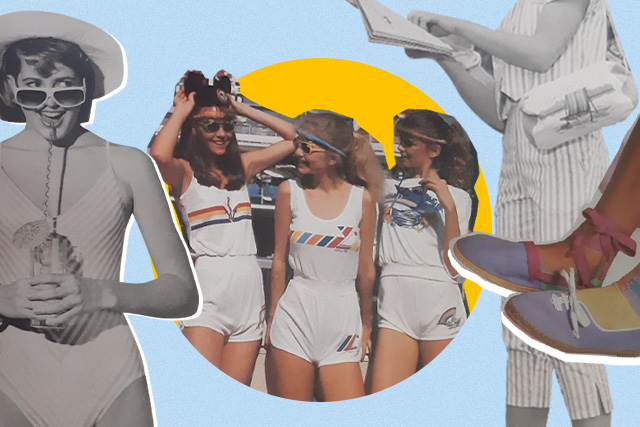 While I was on a quest for new outfits and accessories (yes, I dress up at home for a sense of normalcy), I stumbled upon my mom's old fashion magazines from the 1980s. Back in the good ol' days before social media (according to my mother), fashion magazines took the center stage in keeping up with the latest fashion trends and celebrity updates. 
Browsing through the trends of the past can provide inspiration for fresh ideas and designs. A part of the fashion of the '80s was a revival of the 1940s—when women began entering the workforce. Much of the aesthetic of the '80s involved power dressing with bold colors, loud patterns and oversized accessories to express independence. A lot of us can appreciate a boost of confidence during these difficult times so it wouldn't hurt to try recreating these powerful looks. Since a lot of these iconic looks are still popular today, you might just find similar pieces after digging through your own wardrobe.
Stripes to go sicko mode
What's now known as the pattern worn by those rich college kids hitting up the coolest drinking spots on a Friday night was once a casual summer fit. Stripes took the '80s by storm, being printed on shirts, shorts, skirts, you name it, as a fashion staple for days out in the park and the beach. These eye-catching looks screamed "squad goals" as groups of friends could wear the same patterns but in different colors. Relive the night outs or summer trips with the homies by matching your outfits in your next e-numan or virtual game nights.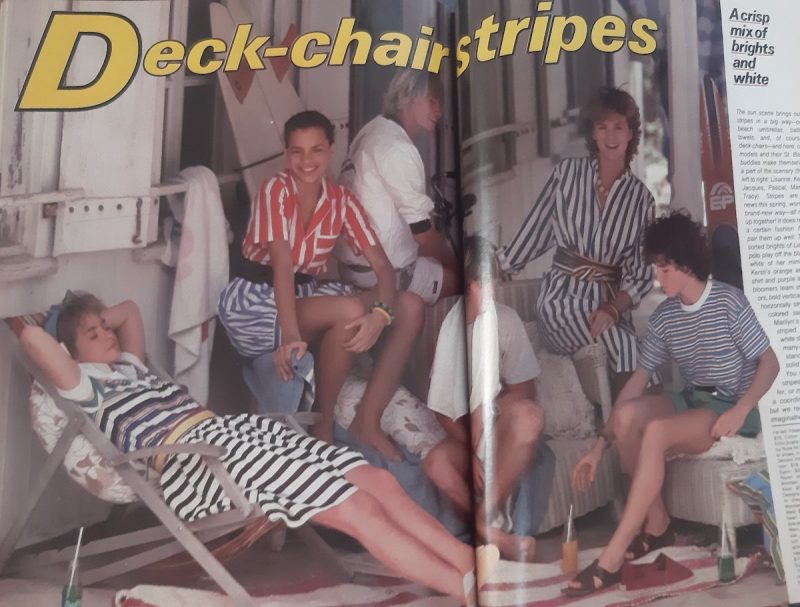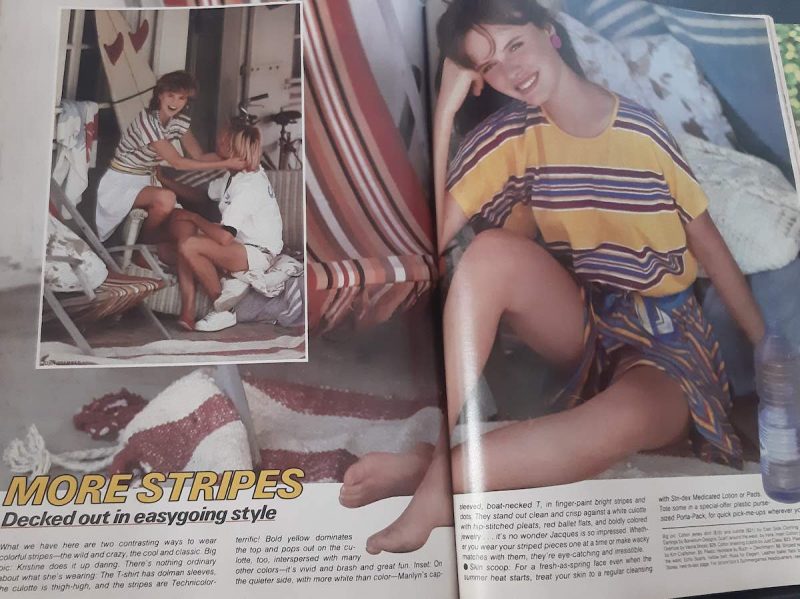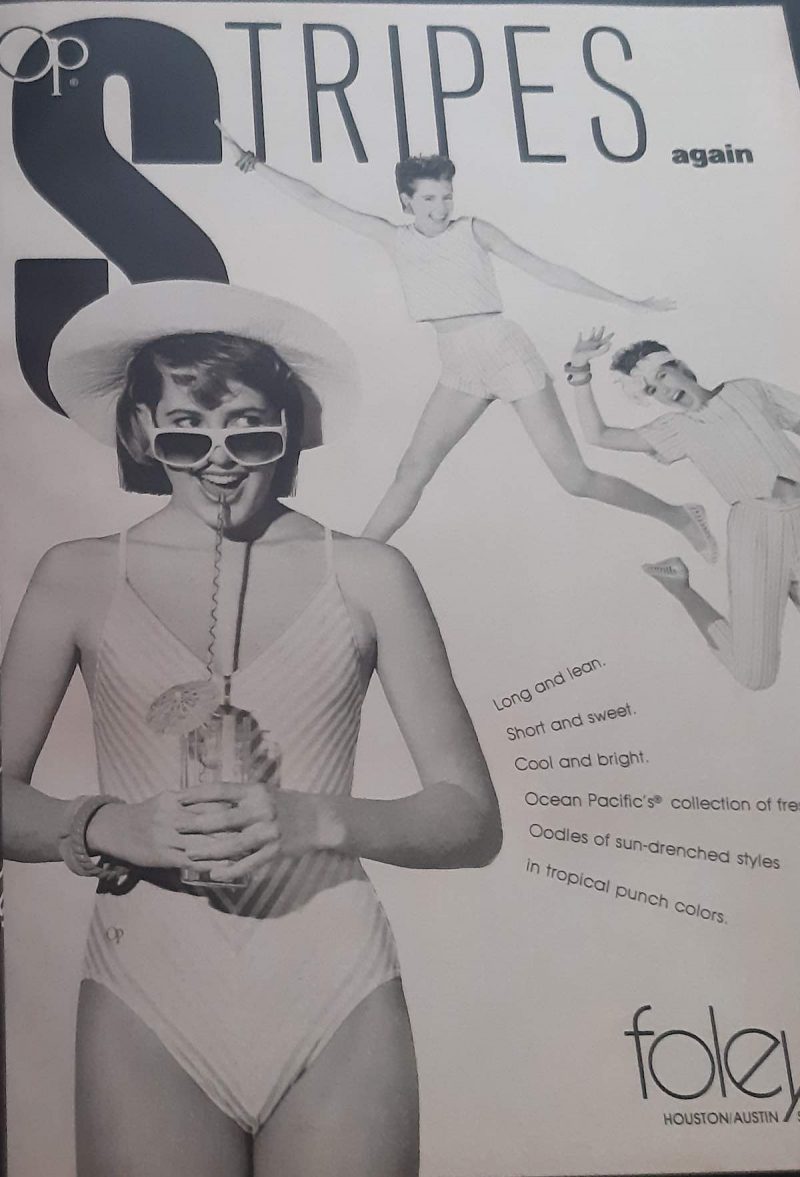 Dolphin shorts a.k.a. TikTok shorts
TikTok arguably became a popular past-time in quarantine and a lot of its users wore the iconic dolphin shorts. These shorts rocked the '80s as workout gear in full color made out of nylon with contrast binding, side slits, and rounded corners. It's no wonder that this comfy pair rose to fame in the past few years as loungewear and a staple for those TikTok dance crazes. Anyone down to work out to the beat of "Renegade" or "WAP" '80s style?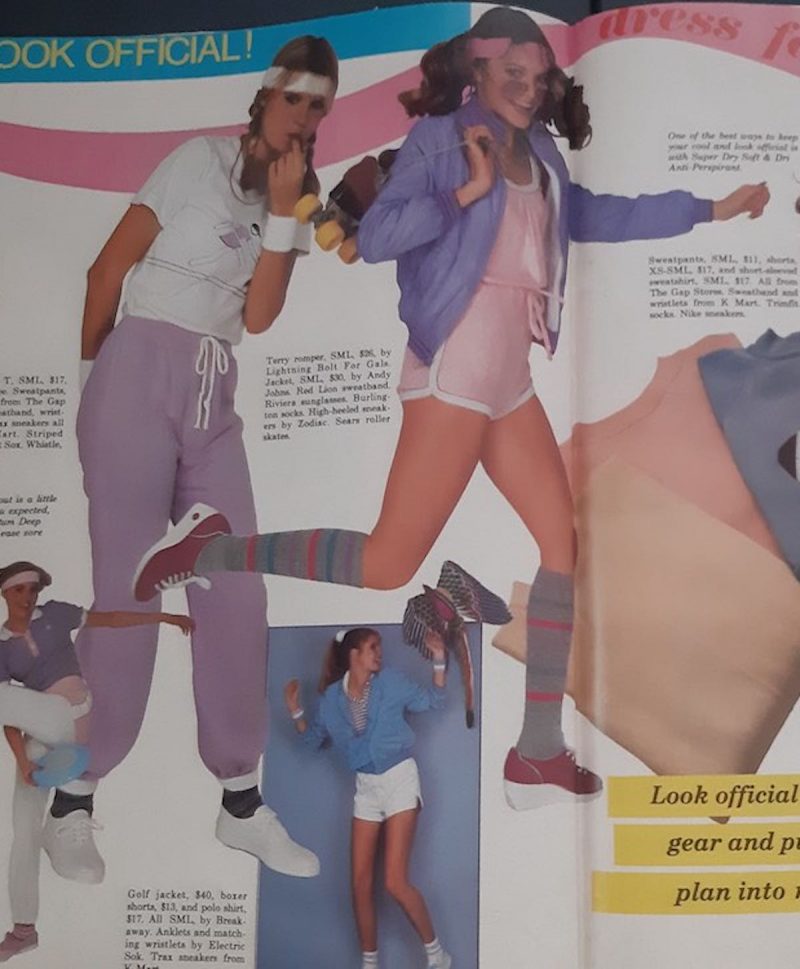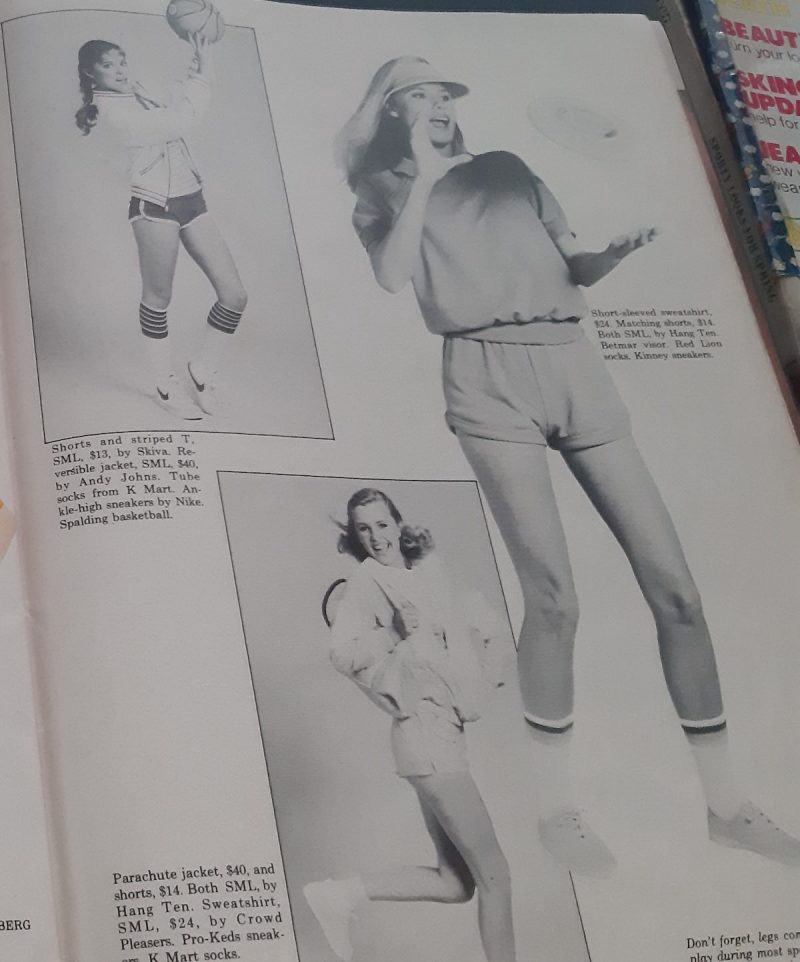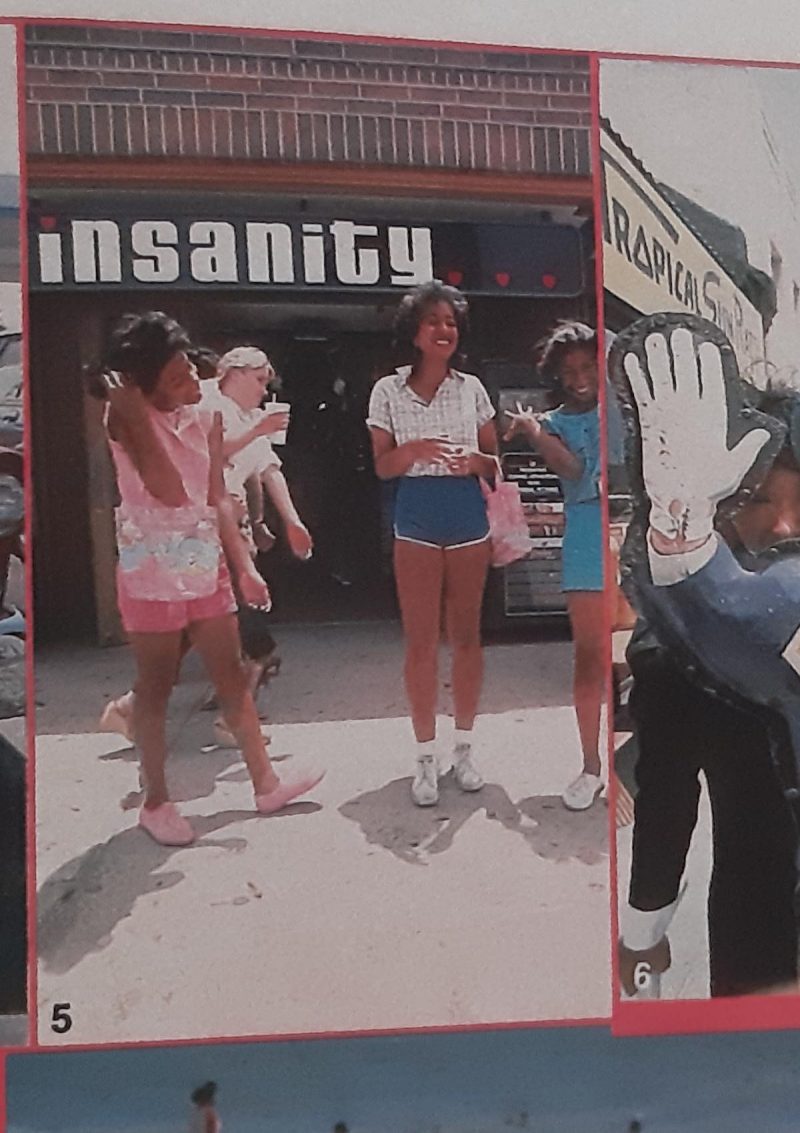 Sweats, sweats and sweats
Back in the '80s, solid-colored sweatshirts and sweatpants were athleisure looks that fitness enthusiasts wore both for working out and a day out in theme parks. Compared to today's athleisure trends which feature sports bras and tight leggings, you could go for a sweatsuit set for a softer and more loose-fitting feel. With the 'ber months and colder weather coming up, a set of sweats looks great for a full day of working at home or heading out for a quick errands run.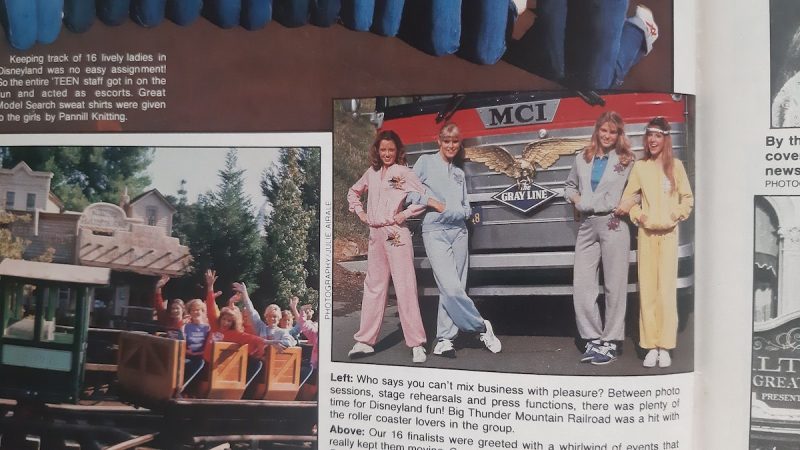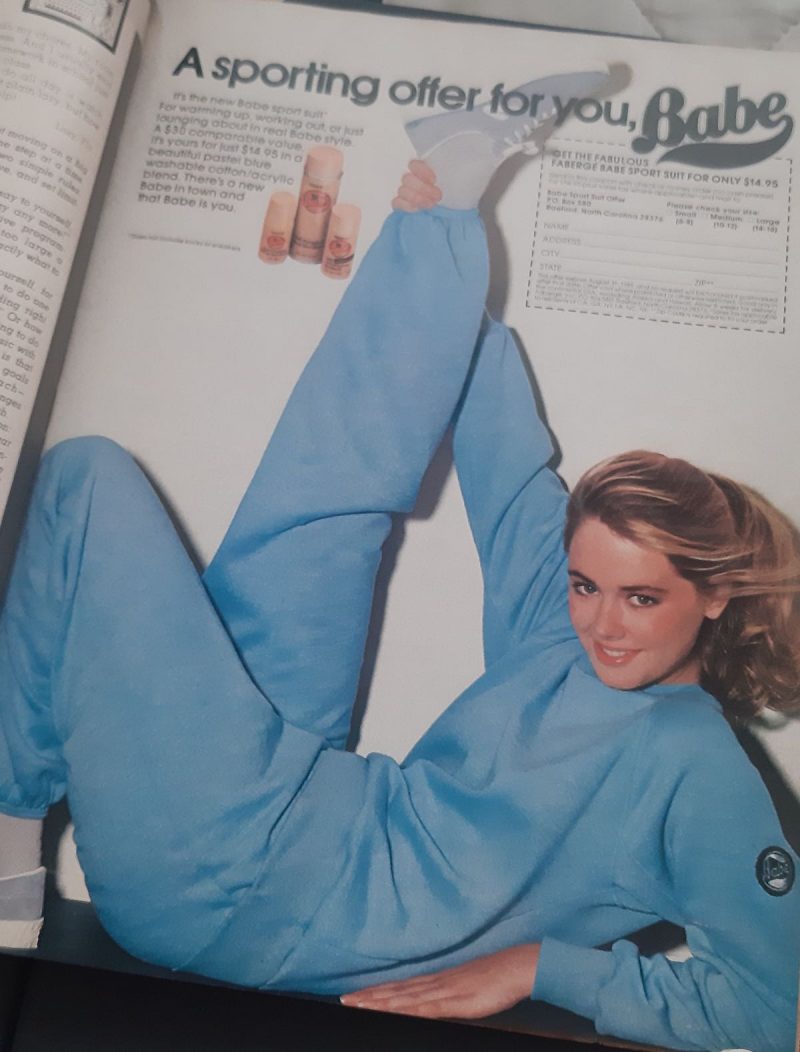 Thick headbands
Thanks to the Y2K resurgence, chunky hair accessories are making a comeback. The huge clips and scrunchies that kept our hair up in the '90s and early 2000s already started making waves during the '80s together with headbands as trendy hair accessories. Throw it back to the days of catching your favorite cartoons on cable TV after school with these thick headbands. They not only push your hair back but they could also put it up—just tie it like a scrunchie.

High socks and colorful kicks
The '80s was definitely a colorful era in the fashion industry. While bold colors are still prominent in current trends (especially with kidcore making a comeback), could color-blocking high socks and slip-on kicks be next? K-pop artists are already taking on bold colors in their recent music videos like Blackpink in "Ice Cream" and BTS in "Dynamite." Take inspiration from these colorful finds and don those leg warmers to shine through the city with a little funk and soul (yes, stream "Dynamite").

Chunky jewelry that screams Tita of Manila
Since a lot of the titas we know grew up in the '80s, its no wonder that their current style pays homage to it. Strap on those chunky earrings and heavy necklaces and be *that* unbothered tita at every family party. Nothing says "I'm that tita who'll chat you up" than showing up to a party (or Zoom call) with bling all over. Just check out MacoyDubs—there is no Auntie Julie without her signature chunky pearls and rings.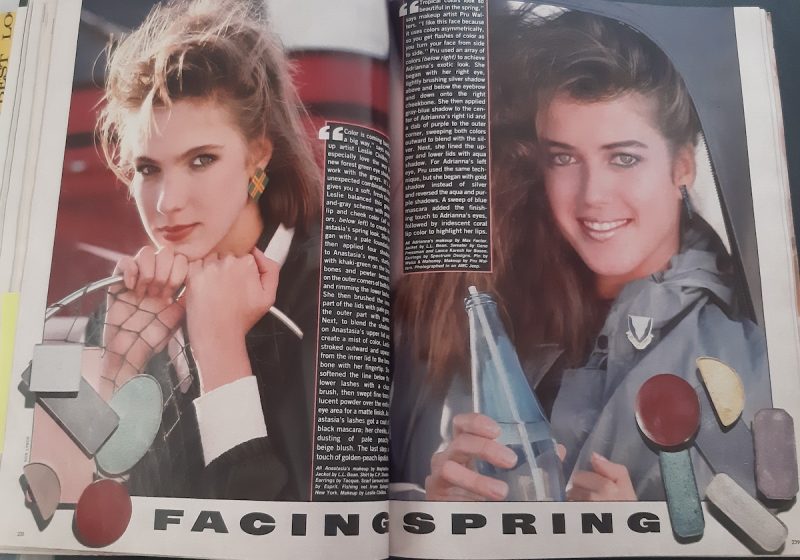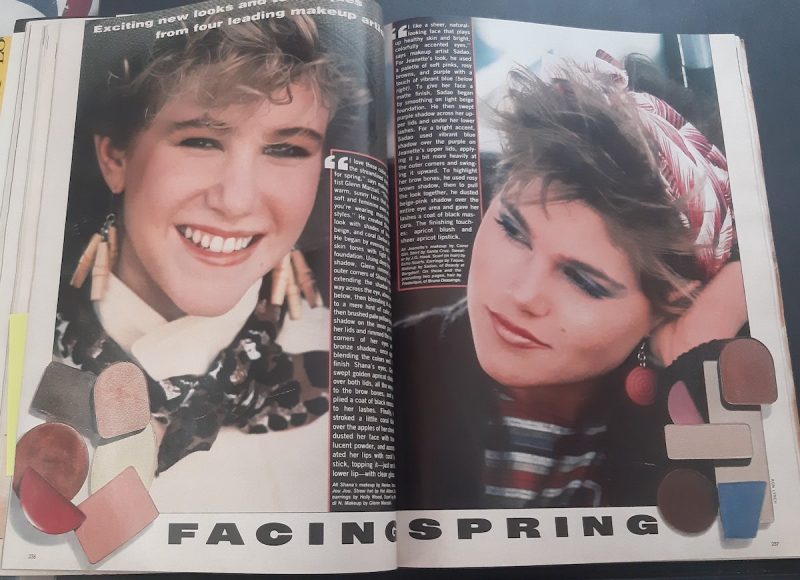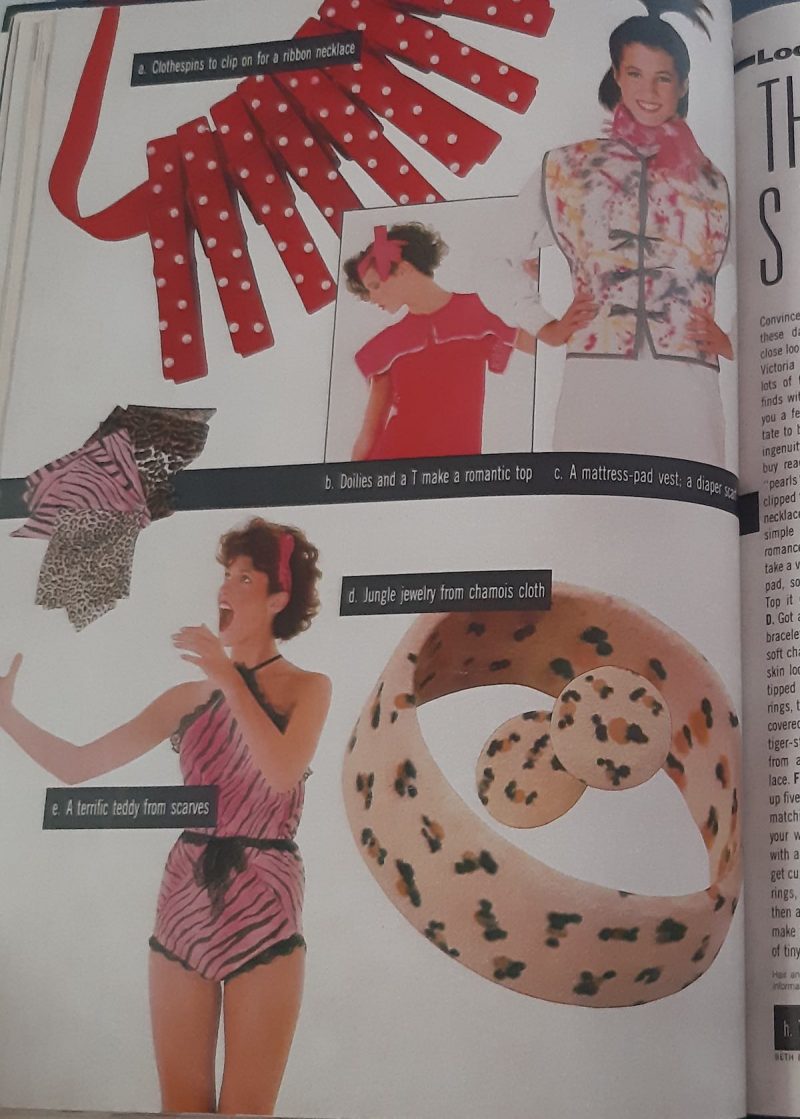 Art by Dana Calvo
Follow Preen on Facebook, Instagram, Twitter, YouTube, and Viber
Related stories:
TikTok-approved loungewear for the homebodies out there
Expect Instagram beige to be EVERYWHERE in 2020
Crochet fashion is 2020's answer to the naked dress trend
A guide to the nostalgic and colorful world of kidcore