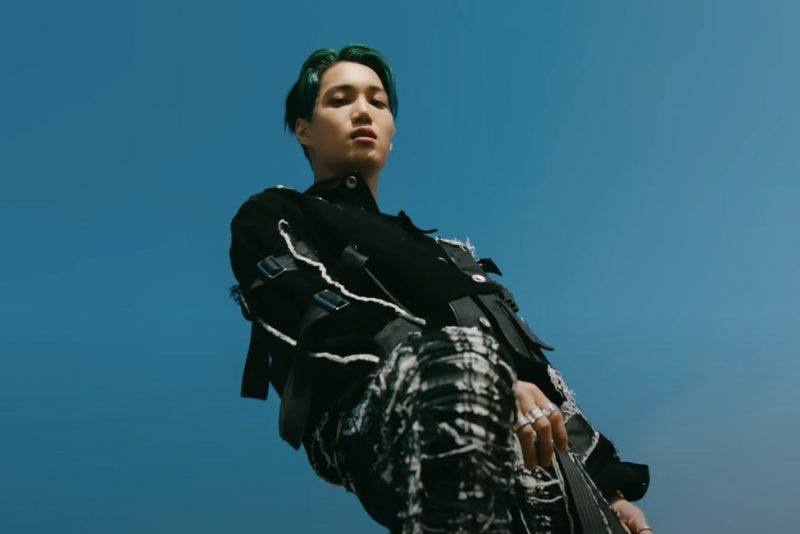 The long wait is over, Exo-Ls! Kai's solo debut is finally coming.
Last night, Exo's social media accounts released a teaser image, announcing its main dancer Kai's first solo mini-album. Based on a report by Naver, the album will be hitting the market on Nov. 30 and will be featuring six tracks of different genres. This much-awaited project marks the idol as the fifth member to launch as a solo artist since the group's debut in 2012. Did your 11/11 wish come true, Exo-Ls?
KAI 카이 The 1st Mini Album [KAI (开)]

👉 https://t.co/R6BXJYhX1i#카이 #KAI#엑소 #EXO #weareoneEXO#开 pic.twitter.com/NYrmJ0BwMZ

— EXO (@weareoneEXO) November 10, 2020
Members of the group have been working on separate projects since the release of Exo's latest album "Obsession" in November 2019. With some members currently enlisted to serve their mandatory military service or on hiatus from the group, fans have been on a full-member Exo drought this year. A few months before his military enlistment, its leader Suho released his first solo EP "Self-Portrait" in March, while main vocalist Chen dropped his digital single "Hello" in October right before he enlisted. Thankfully, the group's active members continued to release music this year either as solo artists, as a sub-unit, or as members of another group. 
Exo's vocalist Baekhyun made history when he became the first solo artist in 19 years to sell over a million albums in South Korea with the release of his EP "Delight" in May. Back in July, rappers Chanyeol and Sehun dropped their sub-unit Exo-SC's first full-length album "1 Billion Views." While that was topping the charts, Kai and Baekhyun were active in promoting the debut of their first full-length album "Super One" with K-pop supergroup SuperM. We still don't have much info about #KOLO music videos or possible collabs, but Kai's solo isn't the only upcoming project that fans are looking forward to. 
#BAEKHYUN JAPAN 1st MINI ALBUM「BAEKHYUN」2021.01.20リリース決定🎉BAEKHYUNからコメントが届きました!

初の日本ミニアルバムはさまざまな愛をテーマに制作した新曲全6曲を収録!初回生産限定盤 6形態には6人のBAEKHYUNが👀ぜひ特設サイトをチェックしてください!#ベクヒョン #ベクちゃん #EXO

— EXO_NEWS_JP (@EXO_NEWS_JP) November 10, 2020
On the same night, the group announced that Baekhyun will be releasing his first Japanese album on Jan. 20, 2021. We may not be getting an OT9 Exo soon, but we can't deny that it's still an exciting time to be an Exo-L.
Screengrab from Exo's "Obsession" music video
Follow Preen on Facebook, Instagram, Twitter, YouTube and Viber
Related Stories:
My mom got into K-pop 'cause I won't shut up about it
Is it possible that Kai will watch BLACKPINK in Manila?
EXO's Chanyeol will star in his first Korean film and it's a jukebox musical
EXO's Suho bids his fans farewell in a touching Instagram post