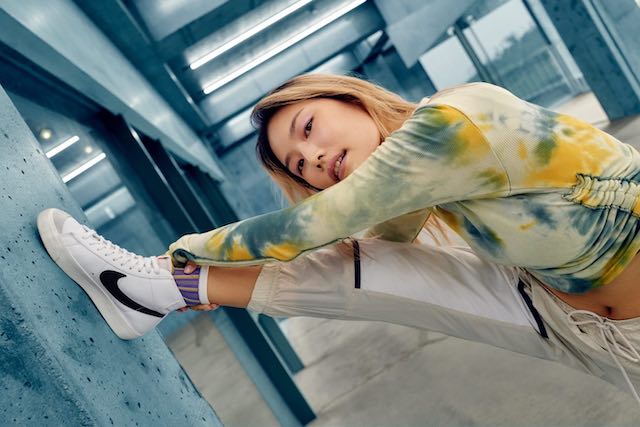 Whether you're just letting loose with the homies on the dancefloor or taking it on as a hobby and exercise, there's just something about dance that's both fun and empowering. Dance instructors admit that dance has become a way for them to express themselves and to inspire others to grow stronger both physically and mentally. If you've been wanting to get into an active lifestyle, dancing can also spice things up and help you stay committed to your routine. It costs little to no equipment and, thanks to virtual dance classes, it's one way to bond with your workout buddies from your homes, too. 
Get your groove on and stick to your fitness goals 
One of the reasons it can become difficult to commit to a regular workout routine is having unrealistic fitness goals. With the popularity of fitness influencers on social media, you could be setting up unrealistic expectations for yourself. The online fitness community is also notorious for promoting unrealistic body standards, putting undue pressure on us to conform to the body types of dancers we see on social media. 
But dance, which glorifies the body as an instrument, helps people learn to love their bodies and gain self-confidence. It's a fun way to get into the active lifestyle without the added pressure; you can commit to learning a routine with an instructor or simply dance at your own pace for fun. 
Dancing can help you stay committed to your fitness goals, plus it can become therapeutic and fun as you sync your moves to the music and get a full workout at the same time. Remember, our bodies are all created differently, and fitness shouldn't be treated as a one-size-fits-all program. It's high time we get rid of the idea that our bodies need to meet a certain standard before we can consider meeting a fitness goal or try something new like dancing. 
Considered a low-impact cardio workout, dancing improves physical and mental health through movement and coordination. Grooving to the beat can improve cardiovascular health, increase stamina, strengthen bones and muscles, develop flexibility and prevent illnesses, while also enhancing brain activity. Both as a sport and an art form, dancing can be a tool for empowerment and self-expression. 
You don't have to do this alone—grab a workout buddy 
Another way to stick to your fitness goals is to have an accountability partner. Thanks to technology, we get to hit up our workout buddies and exercise together via Zoom. For young women who are looking for new ways to virtually bond with their friends, attending virtual dance classes together can be a new way to stay active. You get to celebrate and work on your fitness goals together while trying something new. Plus, you get to groove along to the music—think of it like hitting up the nightclubs and jamming to your songs together.

When dancers perform, they develop a type of confidence that lets them express themselves both individually and with a group. Dancing can become empowering because it allows you to be creative with the way you move your body. For many people, dancing induces an emotional release, often uncomplicated happiness or just simply cathartic. It supplies a bigger dose of endorphins (or our body's feel-good hormones), as well as having social and cognitive elements to it. 
If you're looking for a way to revive your once active lifestyle or get started on your dancing journey as an athlete or TikTok star, join Nike's You Can't Stop Us Dance Camp. 
You don't need to be a professional to learn how to dance 
In its mission to bring together the dance community and champion sports for women, Nike has launched its month-long virtual series You Can't Stop Us Camp. With sessions on inspiration, movement and style hosted by renowned members of the dance community live on Zoom, the camp shows that anyone can learn how to dance with this program.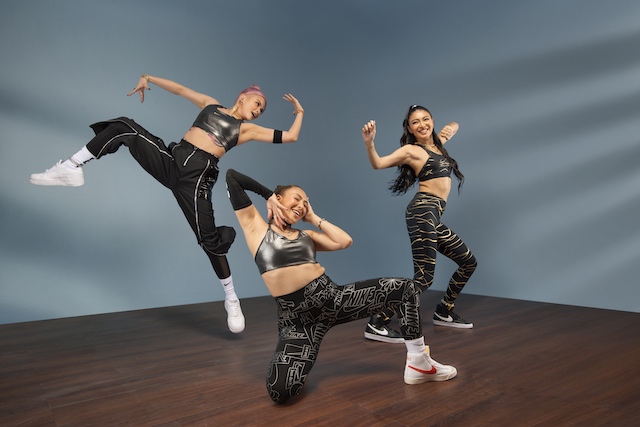 Nike kicked off the series with its Dance Masterclass on Nov. 7 which featured Nadine Lustre joining four classes taught by former active members of the critically acclaimed Philippine All Star crew AC Lalata and Madelle Paltu-ob, funky freestyle artist Elly Burgonio, vogue powerhouse Xyza Ragunjan and Dancehall Manila's Kristal Bermudo. 
"For me, dancing is self-expression. Simply moving with music makes me feel alive! It doesn't matter if I'm performing onstage in front of thousands of people or by myself in a studio, I am my truest self when I am dancing," Nadine Lustre said about the campaign. [READ: Young Filipina performers on how dance empowers them to express themselves]
Since then, the program has been releasing intense classes introducing different styles of dance with a session on viral dance crazes by Lalata and an explosive dance workout class by Paltu-ob. Those who've been dying to learn the dance crazes that have been making waves online were in for a treat as YouTube star and social media powerhouse Niana Guerrero teamed up with Lalata to break down the hottest viral dance routines in one exciting Zoom call last Nov. 17.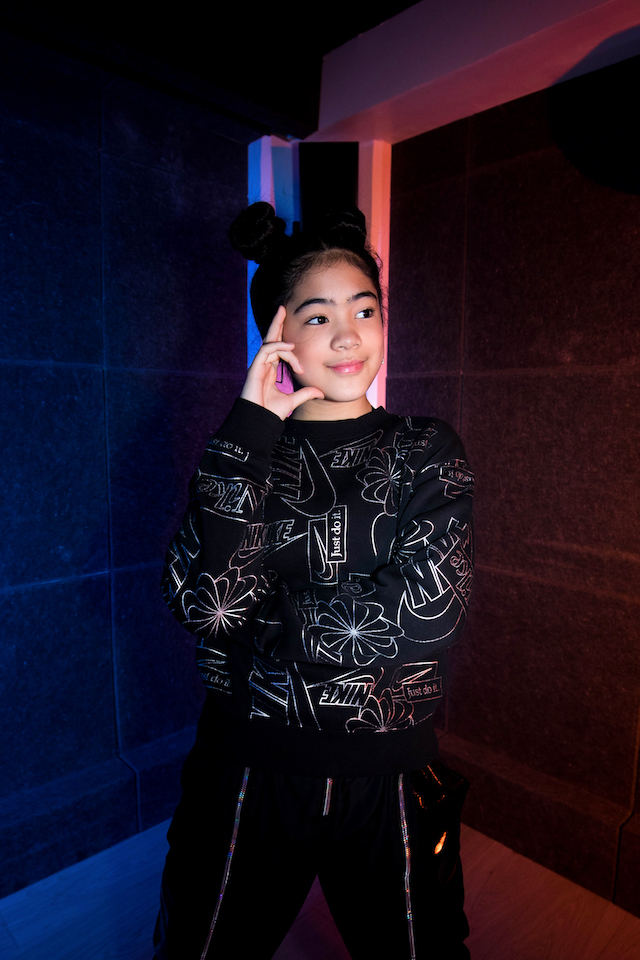 If you're down to try something new (and a little more low key), you can join a feel-good session of Inside Flow Yoga a.k.a. Vinyasa yoga mixed with music and choreography. On Nov. 21, bring yourself to a zen state and learn the basics of this special yoga style with the first Inside Flow Yoga instructor in the Philippines Jen Martinez together with Taekwondo champion Pauline Lopez. 
Look good and feel good when you express yourself on the dance floor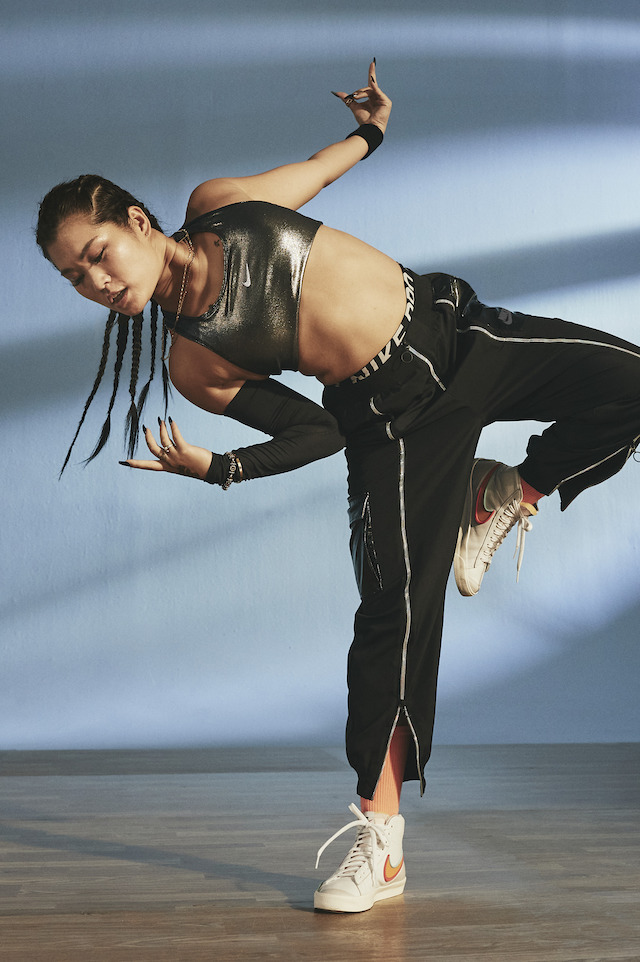 Aside from letting loose and expressing yourself in these dance classes, you also need the proper gear to fully immerse yourself into the flow. Just as how performers see dance as a form of expression, the same goes for style and fashion. Nike's exciting Holiday 2020 Icon Clash Collection features patchwork of different textures and dimensions—highlighting how you can make something new by stitching together contrasting designs. The bold and metallic elements of this collection's athletic wear will light up your dance moves and celebrate dance as a performance art that uplifts and unites communities. 
As for the kicks, the classic Nike Blazer makes its return in its versatile Mid 77 Infinite and Vintage models. From copping the revamped Swoosh logo on an eye-catching pair of Infinites to going for a laidback look paying homage to Nike Basketball with a pair of Vintages, these kicks just what you need to ace your dance routines while also being just the reliable shoe to take on a day out. These are both available at select Nike Park stores.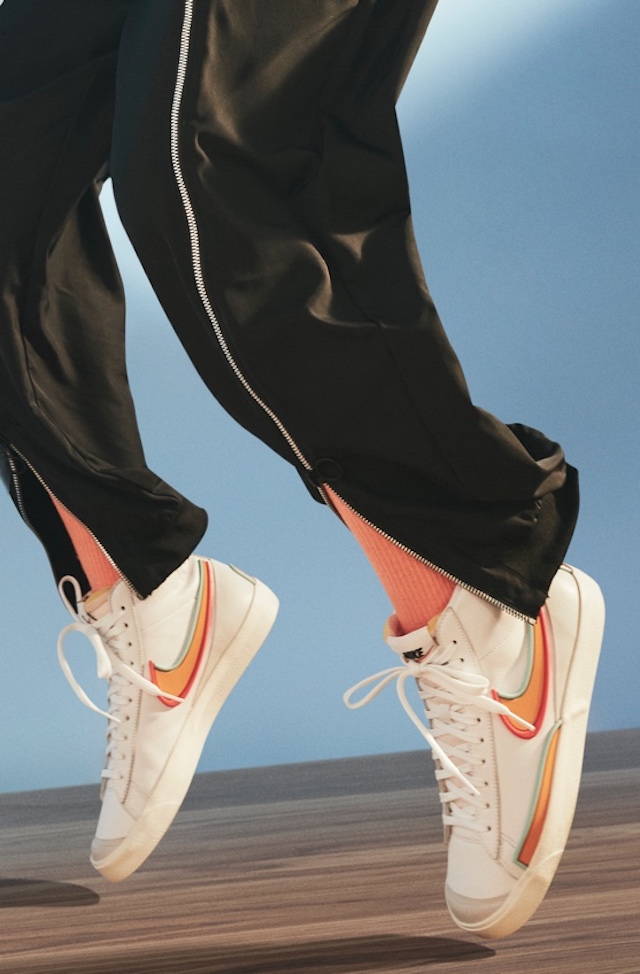 If you're up to taking the reins and creating your own designs, you can attend the You Can't Stop Us Camp's upcycling workshop on Nov. 19. Neon Island's co-founder Chi Gibbs will be teaching you how to tie-dye and upcycle your existing wardrobe and turn your clothes into fresh new looks. 
With Nike, November is looking like a jam-packed month full of activities that will get you moving and your creative juices flowing. Nike will wrap up the camp on Nov. 28 with a virtual talk and a series of powerful dance performances featuring its camp instructors and the inspirational women athletes—a celebration of the dance community's spirit and the power of women in sports. 
As AC Lalata told Nike, "I truly believe that dance can bring communities together and has the power to move culture forward. Dance is a form of art that is for everybody. It is an outlet to express oneself freely through movements, uplift, facilitate change and unite communities. The You Can't Stop Us Camp will help you experience the joy and power of dance as a community." 
Find out more about the You Can't Stop Us Camp and join these powerful women here.
Featured photos courtesy of Nike
Follow Preen on Facebook, Instagram, Twitter, YouTube, and Viber
Related Stories:
Young Filipina performers on how dance empowers them to express themselves

Watch the queer slaysians of radical dance party Bubble_T
This is how Taekwondo athlete Pauline Lopez empowers women
Nadine Lustre says you weren't the only one scammed by water kisses