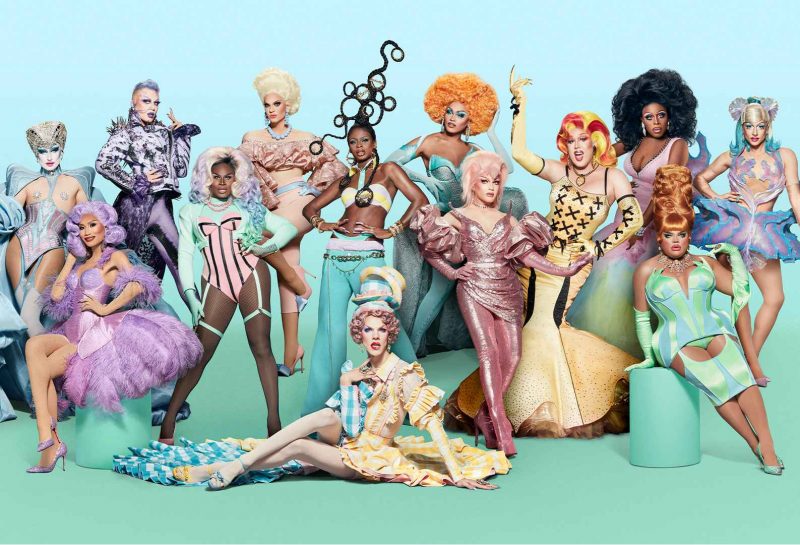 Sound the alarms! RuPaul's Drag Race is back and there's a historical newcomer in town—its first ever trans man contestant.
On Dec. 10, VH1 announced that the competition series will be returning for its 13th season on Jan. 1, 2021, with an after-show "RuPaul's Drag Race: Untucked" premiering after the first episode. Rest assured, the queens are safe as the season was shot late last summer strictly following COVID-19 protocols. "Competing safely and fiercely, our 13 queens proved that it takes more than a global pandemic to keep a good queen down," host and executive producer RuPaul told Variety in a statement.
View this post on Instagram
The Season 13 cast includes: Denali, Elliott with 2 Ts, Joey Jay, Kahmora Hall, Kandy Muse, LaLa Ri, Olivia Lux, Rosé, Symone, Tamisha Iman, Tina Burner, Utica Queen and their first-ever out trans man contestant Gottmik. Despite being a drag competition, Gottmik's casting is a step towards inclusivity for "Drag Race" as the show has only been featuring drag queens and not kings before the start of each season. Plus, RuPaul has stirred controversy over his comments about trans people in the past. 
In 2014, several of the show's trans contestants (with some who came out after competing) spoke up about RuPaul's casual transphobia after season six of the show featured a mini-challenge called "Female or She-Male." It made the contestants view extremely zoomed in photos of celebrities, showing only a body part, and guess whether the photo was of a cis or trans person. Former contestants Carmen Carrera, who came out after competing in season three, and Monica Beverly Hillz, who came out while filming the show's fifth season, called the mini-challenge offensive to the trans community and dubbed it as a "learning experience" for the show.
View this post on Instagram

When Peppermint was cast in 2018, RuPaul made it clear that he only wanted cis men to compete on the show and explained that Peppermint made the lineup because she didn't have breast implants at that time. "You can identify as a woman and say you're transitioning, but it changes once you start changing your body. It takes on a different thing; it changes the whole concept of what we're doing," RuPaul said in an interview with The Guardian. In response to the backlash for his comments, RuPaul added more fuel to the fire and likened transitioning to doping in the Olympics. He later apologized on Twitter and said, "The trans community are heroes of our shared LGBTQ movement. You are my teachers." 
Fans of the show can remain hopeful that Gottmik's addition to season 13's lineup can further educate the "Drag Race" team and the cast. Get to know the upcoming season's stellar queens below: 
Photo courtesy of the RuPaul Drag Race official Twitter account
Follow Preen on Facebook, Instagram, Twitter, YouTube, and Viber
Related stories: 
Take down gender norms: thoughts on 'Celebrity Drag Race' and its cis-het male contestants
Ongina is *finally* on RuPaul's Drag Race All Stars, thank god
RuPaul's DragCon has gone digital—and "Read U Wrote U" is still as iconic as ever
We want a Filipino version of 'Drag Race' so bad, we already have ideas