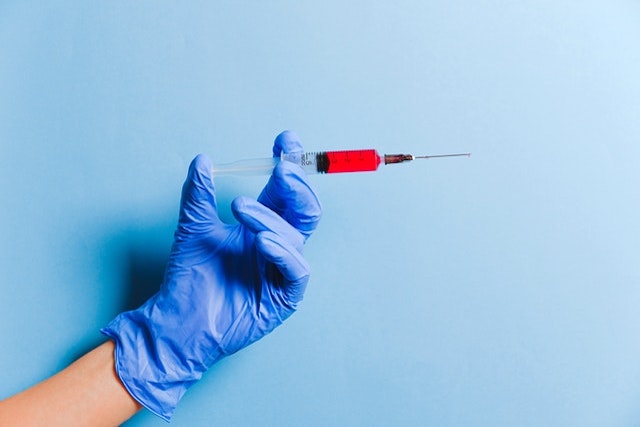 With the Duterte administration's record of dismissing the need for free mass testing along with its highly criticized pandemic response, the statement of COVID-19 policy chief implementer and vaccine czar Carlito Galvez, Jr. during a Dec. 14 press briefing raised eyebrows. Galvez talked of finalizing "this week" the country's negotiations with Chinese pharmaceutical firm Sinovac Biotech over its COVID-19 vaccine, and looking at "the exact time of its distribution."
The two parties met on Dec. 11 to discuss the possibility of supplying the country with a coronavirus vaccine. While Sinovac is among the vaccine frontrunners, the success of its clinical trials has yet to compare with that of Pfizer, Moderna and AstraZeneca. The U.S. Food and Drug Administration (FDA) has issued emergency use authorization for Pfizer's vaccine and is expected to do the same for Moderna's soon. Sinovac, meanwhile, has yet to receive FDA approval from any country. In the Phillippines, it's in the third phase of FDA clinical trials.
While it's true that mass vaccination can help stall the further rise in the country's almost half-million COVID-19 cases, safety remains a paramount concern.
It 's no brainer. Why are we focusing on an expensive Chinese vaccine – Sinovac for mass vaccination when it has no EUA / FDA approvals and can only boast of unfinished phase 3 trials. Moderna will probably receive EUA/ FDA nod on Dec. 17. Pfizer UK/FDA approved now. Why ? https://t.co/NWVykZmL9u

— Tony Leachon MD (@DrTonyLeachon) December 15, 2020
A number of medical experts and netizens have questioned Galvez's move to roll out the Chinese-produced Sinovac vaccine, and have cast doubts on its efficacy. Among these experts is the former adviser of the National Task Force against COVID-19, Dr. Tony Leachon who, according to presidential spokesperson Harry Roque, has been repeatedly cursed by President Duterte for his critical views. Leachon maintains that we must get an explanation for the administration's preference for Sinovac, "considering that the Chinese vaccine has not received any emergency use authorization, not even FDA approval to warrant ordering that particular volume of stock that will start in March." He also pointed out in a tweet that it's more expensive than a number of its competitors. 
Galvez has said that the country was in need of 25 million doses of Sinovac and that the Chinese pharmaceutical company has promised to start supplying it by April 2021.
"The fact that the company has a history of bribery casts a long shadow of doubt over its unpublished, non-peer-reviewed data claims about its vaccine," said Arthur Caplan, medical ethics division director at NYU Langone Medical Center. #SinovacIsNotSafehttps://t.co/i5DXrDsq2u pic.twitter.com/3rjWr6xOm8

— Tea Sommelier #RegisterToVote #WeDeserveBetter (@BIENsays) December 15, 2020
Twitter user @BIENsays created a thread compiling several articles that further put into question the rigor of Sinovac's clinical trials. According to the Washington Post, "Some medical experts say that extra scrutiny of Sinovac's drug claims is justified, given its record of moral flexibility." Medical ethics division director at New York University Langone Medical Center Arthur Caplan said, "The fact that the company has a history of bribery casts a long shadow of doubt over its unpublished, non-peer-reviewed data claims about its vaccine."
The New York Times reported that Sinovac Biotech is part of the state-run Sinopharm Group that was "involved in a 2018 scandal in which defective vaccines for diphtheria, tetanus, whooping cough and other conditions were injected into hundreds of thousands of babies."
We urge the government to look into the valid health and safety concerns expressed over this purchase instead of brushing them off. While we hope that the FDA proceeds with the utmost care and attention in its trials, we demand that the administration consider adverse effects en masse and public funds wasted as possible repercussions to this hastily made decision. 
Photo by Anna Shvets from Pexels
Follow Preen on Facebook, Instagram, Twitter, YouTube and Viber
Related Stories:
I never thought a COVID-19 mascot would debut as a pandemic response, but here we are
Today in wishful thinking, Pres. Duterte hopes for a COVID-free December
Dear DOH, a COVID database system error is not just a lil oopsie
Harry Roque thinks 70,764 COVID-19 cases isn't alarming but should concern us