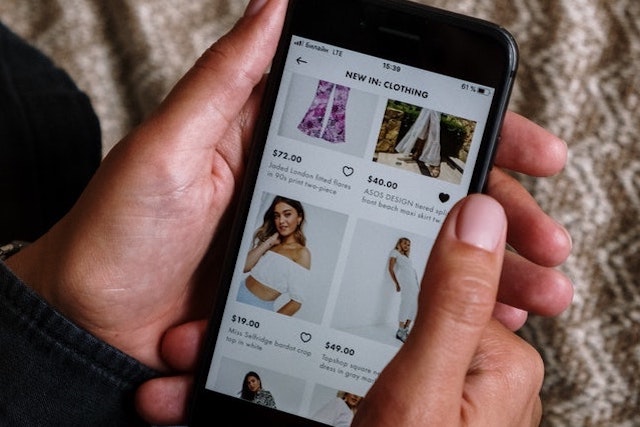 Fast fashion online shopping platform Shein is quickly becoming a go-to for cute and size-inclusive clothes. However, several people have come out with stories about its alleged unethical practices that will have you thinking twice about making a purchase on the site.
Several tweets have surfaced on social media alleging that the company has been stealing art. This isn't the first time the company has been accused of this. Back in 2019, a netizen tweeted, "Do not support Chinese company Shein. [It] steals artwork from artists and put [them] on [its] products without permission, credit, or compensation. [I] have been seeing this on Instagram directly from the artists."
One artist alleged that the site created knock-offs of their pin. "It makes me nauseous to know how many people have purchased a knock off. [Shein] has stolen from countless indie artists. Please don't support fast fashion sites like them and instead, support small businesses!" the artist said. "Putting aside the ethics of stolen artwork, what kind of godawful conditions are you putting (underpaid) workers through to manufacture a pin that you sell for a buck." The artist has since been able to get the listing taken down but was unable to receive compensation.
Artist Elora Pautrat alleged that Shein has created knock-off prints of their work, with a photo on the site that purportedly shows someone hand painting the piece. The artist stated in an update that although the work has been removed from the site, there has been no reply to the emails sent nor any compensation.
They removed the artwork and are now pretending nothing happened, @SHEIN_official I'm still waiting for you to reply to my emails, this is not ok and the other artists and I deserve compensation for the work you stole from us. https://t.co/6O02M0Wcdb

— Elora ? (@Owakita_) December 28, 2020
One other artist alleged in a tweet that their print was being sold on the website along with a photo which seems to claim that the product was also handmade by the seller. She said in the thread, "[I] received a response from Shein today. Apparently, they bought it from a vendor and didn't know it was copyrighted. [The] product has been removed but I decided to do a little digging and this is just a small selection of places I found profiting from my work." She posted screenshots of her artwork listed on sites such as AliExpress, Amazon, Cdiscount, Charlotty and Alisa Diamond Paintings without her permission. Whether or not it's true that Shein did not know about the copyright, it would seem that the site is complicit in an unethical and frankly predatory practice that does not seek to authenticate ownership of works nor ensure compensation for wronged artists.
Several netizens, such as Andre Padua, have been warning others not to shop at Shein by collating accounts of people calling the brand out.
In 2018, Jezebel reported that indie brand Valfré filed a complaint against Shein for selling identical copies of its products. Founder Ilse Valfre said in a statement, "To see my artwork being re-used by yet another fast fashion company, shows how little [it] cares about artistic vision and meaningful designs."
In the past, the brand issued an apology for selling swastika pendants and Muslim prayer mats (which were listed as "frilled Greek carpets"). According to Good on You, which publishes ratings on ethical and sustainable fashion, Shein has a lack of transparency regarding its environmental and labor policies. It's no secret that a lot of fast fashion brands have been employing sweatshops and child labor. 
Apart from these, a 2018 cyberattack on the company exposed the emails and encrypted passwords of 6.42 million Shein customers. In a statement, Shein stated that it "hired a leading international forensic cybersecurity firm as well as an international law firm to help conduct a thorough investigation." Still, it's hard to put a vote of confidence in a company that does not value its users' security.
El Mundo reported in 2019 that very little is known about Shein's founder named Cris Xu. It speculates that the man might not even exist since there is "almost no traceable or verifiable information on the whereabouts of the alleged tycoon." While the mystery behind its CEO and the lack of press contacts for the company may seem "just' weird, it's enough to raise questions about its business model. 
Will you be keeping the Shein app on your phone?
Photo by cottonbro from Pexels
Follow Preen on Facebook, Instagram, Twitter, YouTube and Viber
Related Stories:
Here's what PH Fashion Week's #BlackLivesMatter campaign got wrong
Dior's latest fashion film is beautiful, but so, so disappointingly white
The New Mood is the anti-fast fashion RTW platform the industry needs
We ask a designer couple—what's genderless fashion?