"Never Have I Ever," the coming-of-age teen romance comedy by Mindy Kaling, is back for another round of awkward nerds trying to get it on. 
In case you need a refresher, the show stars Devi, played by Maitreyi Ramakrishnan, an Indian American high schooler desperate to have a boyfriend. Vulture's Kathryn VanArendonk writes, "There are so many pleasures in this series, none of which would work if Devi weren't such a delightful protagonist, an ideal mixture of understandably selfish, self-blind, legitimately funny, fundamentally good, and deeply caring."
In season two, Devi doesn't only have one boyfriend, she has two. "One nerd. Two boyfriends. It's about to get messy AF," announces the season's logline. It definitely sounds like it—struggling to maintain two diametrically opposed boyfriends is a recipe for chaos. 

"Ben gets my super brainy side. Paxton gets my super horny side," Devi explains to her incredulous and more than slightly concerned friends in the trailer.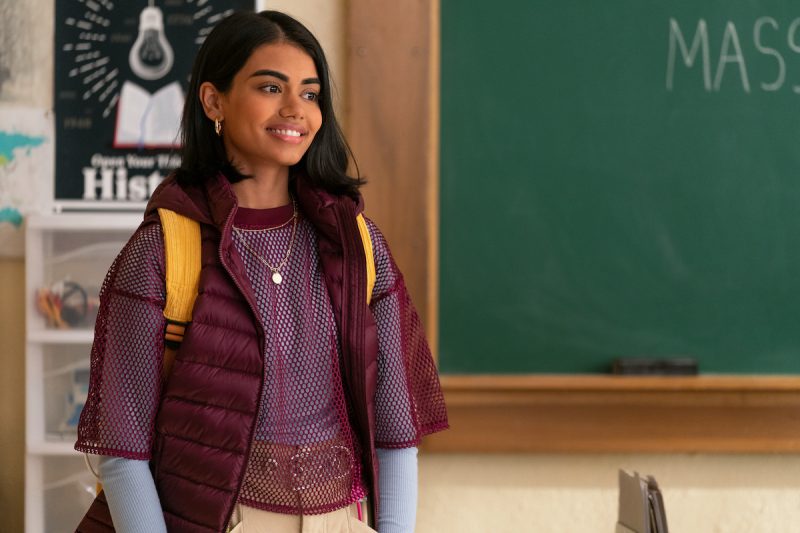 Another foreseeable wrench in her plans? The new girl Aneesa, played by Megan Suri. She's also Indian American, and instantly riles up Devi. "Another Indian girl who's prettier, cooler?" Devi says to her shrink. 
As Cosmopolitan pointed out, both Kaling and Ramakrishnan are keeping most of the details of season two under lock and key. Guess we'll have to see it for ourselves when the show comes back on Netflix on July 15.
Photos courtesy of Netflix
Follow Preen on Facebook, Instagram, Twitter, YouTube and Viber