Fanbase projects have evolved over the years. What used to be focused on collecting funds for group album purchases and gifts for artists is now seen as a formidable avenue for philanthropy. Bangtan Boys Philippines is one of the local groups proving it. And get this: They've adopted whales. 
I had a chat with the fanbase's founder and head admin Mirza Barcenilla, core admin for external affairs Geisha Serrano, and core admin for internal affairs Fritzie Alojepan about the project and their anniversary wishes for BTS.
What is 8ternallyWithBTS?
8ternallyWithBTS is a joint project spearheaded by Bangtan Boys Philippines, TaehgersPH, and ARMY Cavite Fanbase for BTS's 8th anniversary as a group.
[EVENT] #8ternallyWithBTS Share-A-Drink Cupsleeve Project

To all those who have participated, we thank you from the bottom of our hearts. 💜 Hope you liked the goodies!

The drinks were successfully given to the hardworking personnels of Lung Center of the PH. pic.twitter.com/LaDqVaN5BR

— BTS PH ⟭⟬ – Bangtan Boys Philippines (@bangtanboysph) June 14, 2021
We came up with several projects to commemorate this amazing milestone. We've helped organize the "Mi Casa: Pagtulong sa mga Tahanan" donation drive, the "Mask for a Meal" donation drive, the "Ma(nila) City: Road To Forever" bus ad project, the "Our World with BTS" LED ads project, "Share A Drink With A Frontliner" cupsleeve event, and the "Whalien Is Finally Heard" whale adoption. 
Adopting whales is an unusual fanbase project. Can you tell us more about it?
It came from their song "Whalien 52" on their album "The Most Beautiful Moment in Life Pt. 2". The song is based on the 52-hertz whale, dubbed as "the world's loneliest whale," which calls at a higher frequency than other whale species.
#8ternallyWithBTS 2nd Project: #WhalienIsFinallyHeard🐳

🎁As a gift for BTS' 8th anniversary, 🇵🇭 fanbases adopted 8 whales from Babuyan Marine Corridor thru https://t.co/8ZsiMvGO4p. 7 of which are named under each member & 1 under BTS ARMY.

Thank you ARMYs for your support 💜 pic.twitter.com/zjsAwUY3dB

— BTS PH ⟭⟬ – Bangtan Boys Philippines (@bangtanboysph) May 30, 2021
It holds a meaning relatable to anyone who has felt loneliness in their life. It's touching for us as well because it feels like we're not alone anymore since we have BTS as friends through their songs. 
Did you choose the whales? What happens when you adopt one?
We didn't get to choose the whales directly. Balyena.org provided a list of specific whales with sample photos that it has collected. Our project representative then chose each whale. 
Under Balyena.org's whale adoption program, a whale can be adopted and named for a year for P2,500. Those adopting whales also receive a kit which includes a certificate, a photo of the adopted animal's tail, and a plushie, among others. 
#8ternallyWithBTS 2nd Project:#WhalienIsFinallyHeard 🐳

🐳 Certificate of Adoption for BTS Maknae Line – JIMIN, V & JUNGKOOK

Thank you ARMYs & for the fanbases who helped raised funds 💜 pic.twitter.com/z5hHX9s7ua

— BTS PH ⟭⟬ – Bangtan Boys Philippines (@bangtanboysph) May 30, 2021
We named seven of the whales after the BTS members: Kim Namjoon, Kim Seokjin, Min Yoongi, Jung Hoseok, Park Jimin, Kim Taehyung, and Jeon Jungkook. The last one we named ARMY.
HYBE hasn't received the certificates yet but we're in the process of sending them to the company. It's a good thing that they have a fan mail address where we can send it to.
Got any more exciting projects planned? 
We have more projects coming up this year related to the boys' birthdays and other significant dates in the fandom. We're still in the middle of discussion and preparation. Please stay tuned as we will announce them on our SNS accounts soon.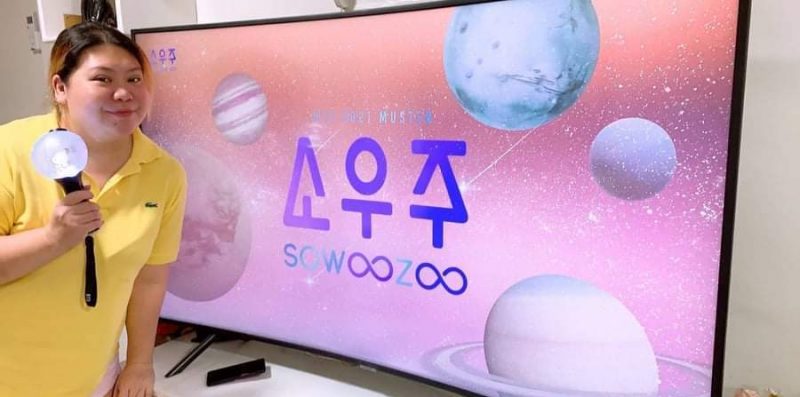 What is your anniversary wish for BTS?
Our anniversary wish for BTS is for them to be happy doing what they love and that they stay healthy and strong always. We know it's not all glitz and glamour. Sometimes, they're pressured to always show a certain image to satisfy the fans. But we're glad that they have each other. We will continue to fly with them wherever they may take us.
Photo screengrabbed from the TinyTAN "Dream On" animation
Follow Preen on Facebook, Instagram, Twitter, YouTube and Viber