Pretty sure you've heard and seen this everywhere, but just to get into the hype: McDonald's Philippines finally launched the BTS Meal in their stores nationwide yesterday, June 18!
Released in partnership with the 21st century pop superstars BTS, the meal is actually the K-pop supergroup's favorite order: a 10-piece box of chicken McNuggets, medium-sized fries, medium-sized Coke, and new sweet chili and Cajun sauces which were inspired by popular recipes from McDonald's South Korea.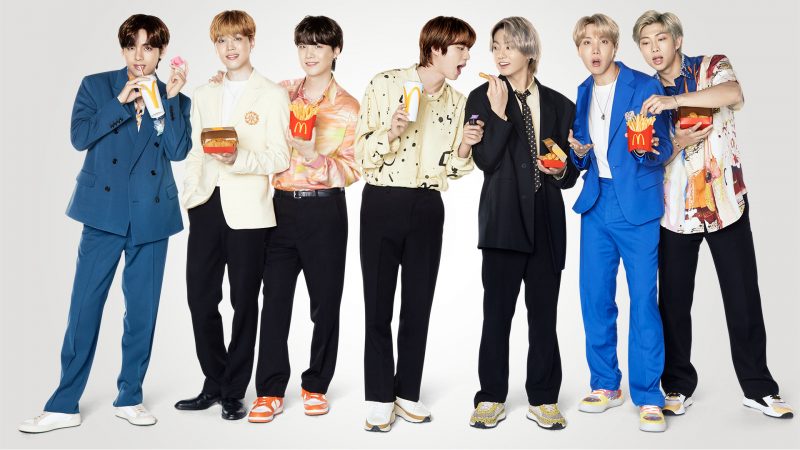 For all the McDonald's and BTS fans out there, McDonald's is releasing discounts through the McDonald's App (available on Android and iOS), McDelivery, and Drive Thru.
Here are the deets to the deals and discounts that McDonald's will be offering soon so we can continue celebrating this dynamite collaboration for weeks to come!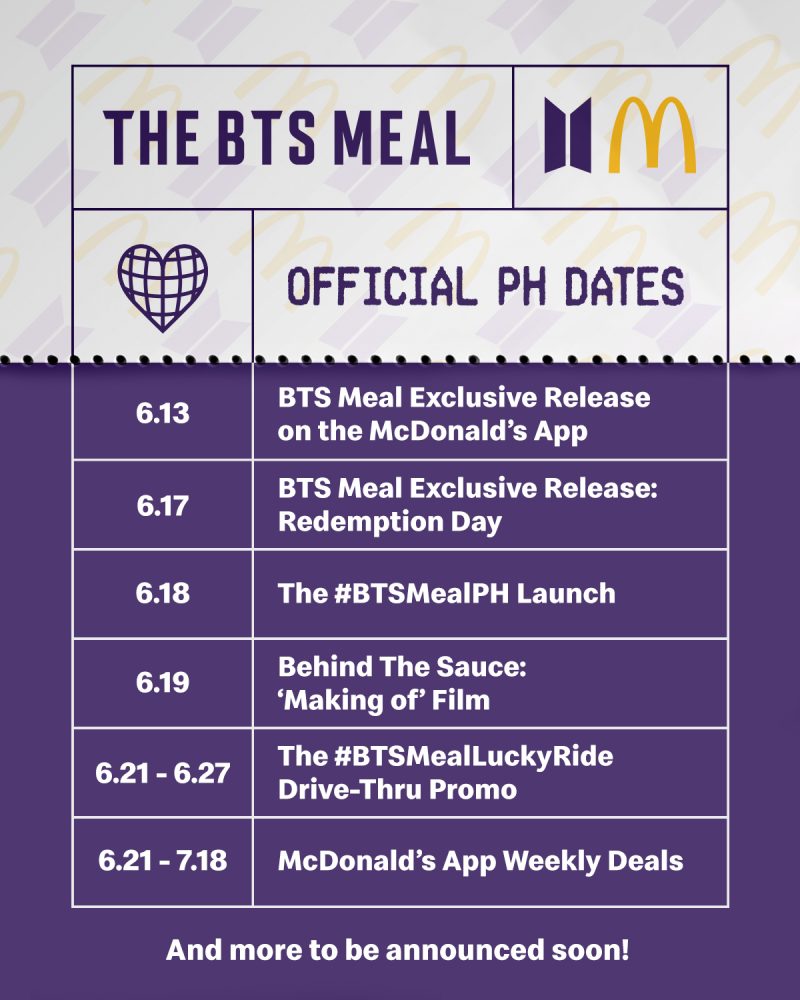 McDonald's App
From June 21 until July 9, McDonald's will be giving out weekly deals in the McDonald's App—which is different from the McDelivery App—for customers who will purchase the BTS Meal. Check out these weekly deals that can be claimed only via dine-in, take-out and drive-thru:
From June 21 to 25, get P10 off when you order the BTS Meal.

From June 26 to July 2, the BTS Meal comes with a discounted McFlurry with Oreo.

And from July 3 to 9, you can get a free upgrade to large fries and large Coke.
#TheBTSMealLuckyRide
BTW, if you have BTS merch, you can get a free upsize on your BTS Meal order from June 21 to 27 if you bring them to the drive through. You'll need to check on McDo PH's Facebook and Twitter account though to find out which BTS member is the bias of the day.
McDelivery
For those opting to stay at home, McDo's got you covered too! From June 25-27 only, get your BTS Meal delivered straight to your doorstep via the McDelivery PH App with a delivery fee of only P7. You know, 7 because they're 7 members. So download and register on the McDelivery PH App because it's an exclusive app offer!
Customers are in for a treat with all these exciting deals and discounts! Don't miss out and be sure to order The BTS Meal from McDonald's while it's available!
Photos courtesy of McDonald's
Follow Preen on Facebook, Instagram, Twitter, YouTube and Viber