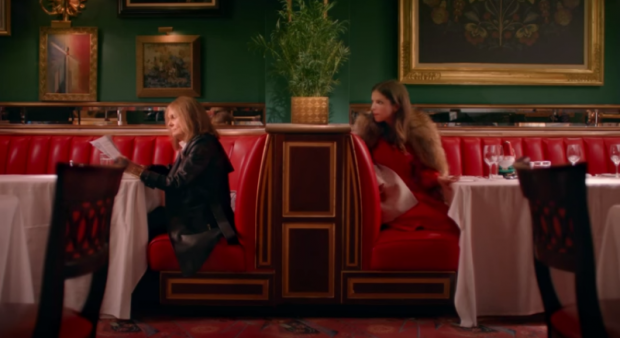 Kate Spade New York's take on "femvertising" just hit a goldmine.
Kate Spade's mini-movie series #MissAdventure stars actress Anna Kendrick at the Russian Tea House being ditched by her date. She then runs across beloved author and feminist icon Gloria Steinem (playing herself) and dining alone at the next table—this then becomes central to the whole moral of story. After a bunch of subtle peeks from Anna, Gloria finally approaches her, and the two ended up sharing the table and a good plate of dessert.
In an accompanying video, Gloria then encourages women to get a book and dine alone as it is "actually a civil right" to do so. She even recalls the earlier days when women weren't even allowed to get a table alone at hotels as it made them look "suspicious."
"The best company" could just be us enjoying ourselves all along.
[
The Cut
]
Photo courtesy of Jezebel