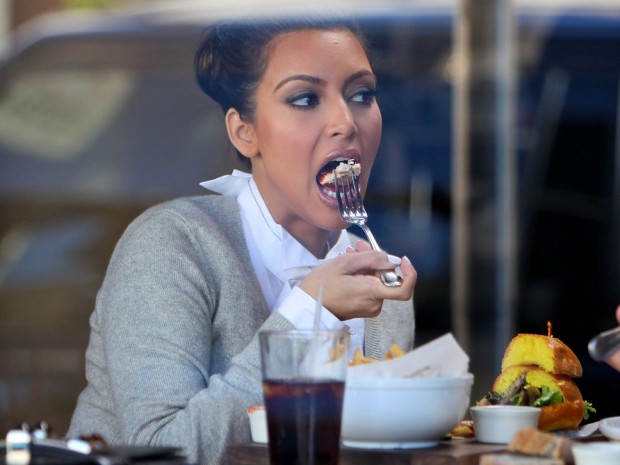 In the latest Vogue podcast hosted by André Leon Talley, he called Kim Kardashian-West from Paris around the time of her birthday. As they discussed the recently concluded Paris Fashion Week and Kanye's collection for Adidas, the conversation turned towards Kim' favorite things to do in the City of Lights. "Do you like to shop, eat?" André asked her.
Her answer was immediate: "[Eating] is my favorite thing to do when I'm in Paris."
Apart from celebrity hotspots, like L'Avenue and this little bistro called Ferdi, which André confessed has "the best burgers in Paris" (Kim on the other hand, loves their "churros there and churros are my favorite dessert"), she gets a major hankering for the cheesecake at Hotel Costes.
"I love going to Hotel Costes. Have you had their cheesecake there?" she starts before having a momentary breakdown with André on the other line. "Oh, my God. I don't like cheesecake…and the cheesecake at Hotel Costes…Oh, I'm so jealous that I'm not there right now. It's…heaven."
In fact, Kim loves their cheesecake so much she flew overnight to get her fix. "I flew in maybe just a couple months ago just to have a last, like, hurrah of all the food that I'm not going to be able to have for a while. And I get there and they tell me they didn't have it. And it was like, 'You don't understand. I leave tomorrow! And I flew all the way over here—I think I flew for one night. Maybe two nights.'"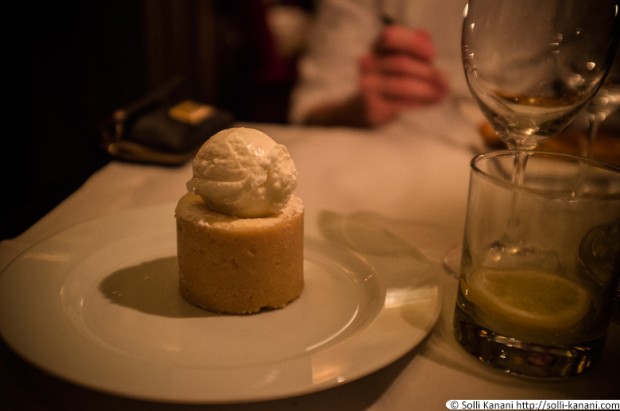 The staff, not wanting to upset a large pregnant lady in their lobby set about procuring the dessert. "And they said, 'Okay, we're gonna get it,'" Kim continued. "And they got it, and it really made my day."
Kim clarifies, though, that her cheesecake jaunt to Paris has nothing to do with her pregnancy cravings. "You know what, I don't crave anything this time, it's so weird. I eat more carbs than usual, but I don't crave anything in particular."
In case you're wondering what a typical day of eating is like for her (sans impulsive trans-Atlantic flights for pastries), it's this: "For breakfast, I have egg whites with avocado and whole wheat toast. Lunch is a salad. Dinner it's usually a risotto or a pasta."
When it comes to the holidays, Kim doesn't like Thanksgiving food. "Isn't that weird? I love the tradition, and I love hanging out with the family, but I don't really love the food. So I never get tempted, really." When Christmas comes around, though, she's excited for "the sweets and all that."
This year, however, Christmas at the Kardashian-West will be spent somewhere a little more sterile than usual: "I might be at the hospital on Christmas. I don't know," she tells André.
Kanye better have that cheesecake ready.
[
Refinery29
]
Photos courtesy of Culinice and Solli-Kanani.com